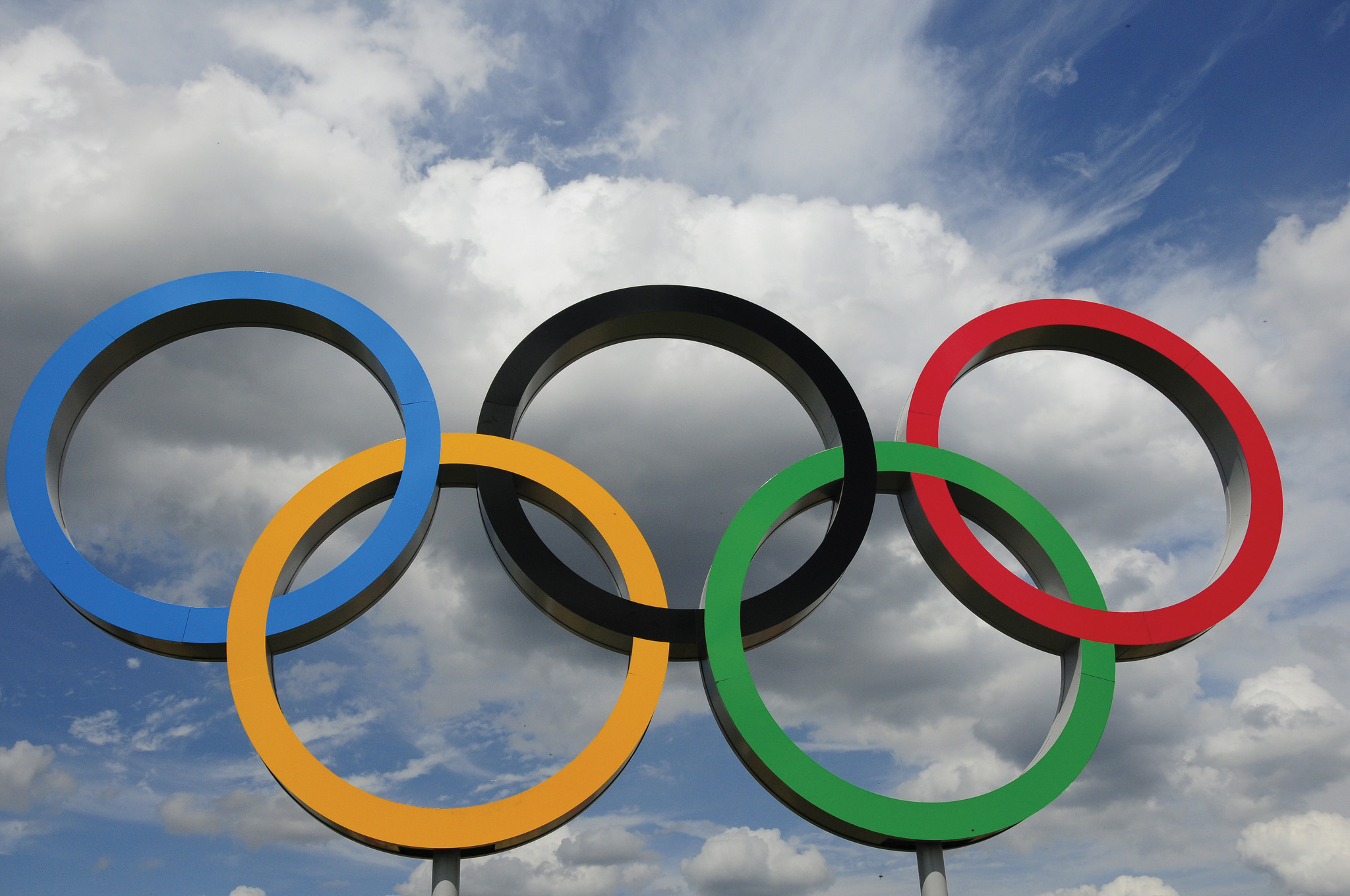 Freeskier Brita Sigourney talks career, future
UC Davis alumna Brita Sigourney landed her first Olympic podium with a bronze medal in the women's freestyle skiing halfpipe competition in the 2018 Winter Olympics in PyeongChang on Feb 20. behind Canada's Cassie Sharp, who took gold, and France's Marie Martinoid who took silver.
The Aggie alumna is excited to have a second shot at an Olympic podium. Sigourney fell shy of the podium at the 2014 Sochi Games, finishing second in the qualifying round and ultimately placing sixth in the final round. The 28-year-old Carmel, Calif. native was the first female to land a 1080-degree spin — three full revolutions — in a competition halfpipe run in 2012.
Sigourney was confident going into PyeongChang as the leader in the halfpipe 2018 World Cup standings.
"As soon as I had that first podium in Snowmass, it was just kind of an upward momentum that I just kept rolling with and it definitely paid off," Sigourney said.
She rolled with that momentum into the United States National Olympic freestyle halfpipe qualifier at Mammoth Mountain in which she landed first place and secured her spot on the U.S. Olympic team on Jan. 19. with clean tricks and massive air, and her first World Cup victory since 2013 scoring 91.20 points.
"I just started having fun again," Sigourney said. "It was pretty stressful because I was trying to get good results to make the Olympic team."
Sigourney plans to maintain her energy from this season's victories for PyeongChang.
"I'm just going to keep doing what I've been doing, and keep building and do as well as I can," Sigourney said. "I've been doing what I've always done, I was just feeling more like myself."
The three halfpipe medalists from the 2014 Sochi Games, USA's Maddie Bowman, Japan's Ayana Onozuka and France's Marie Martinod are all viable medalists in the women's halfpipe competition. Sports Illustrated predicts Sigourney will snag a silver medal behind Team Canada's first time Olympian Cassie Sharpe who will take gold.
The competition, according to Sigourney, isn't nearly as tough as the qualification process because making the Olympic team is the hardest part.
"It's pretty much the same people I've been competing with all winter," Sigourney said. "It's not as hard as the normal competition, because not everyone made their respective Olympic teams."
Her recent success stands in contrast with her results in the past few years.
"I've been struggling with confidence the past few years, battling some bad results," Sigourney said of the change.
Sigourney sustained season ending injuries earlier in her skiing career including a torn ACL in 2012 and a broken collarbone in 2013. She was operated on three times in 2013, and seven times total during her career. But injuries did not stop her from securing a spot on the U.S. Olympic Team for the 2014 Sochi Games.
Sigourney offered a deeper look into her mindset change following the setbacks.
"I worked on the mental part a lot," Sigourney said. "We got a sports [psychologist] who I've been using the last few years."
She has been fine-tuning her techniques to train muscle memory and instinct to kick in during runs, rather than letting her brain interrupt her flow.  
Although the number of injuries Sigourney has sustained have been great, she made a point for mental toughness in her sport.
"It became part of my life," Sigourney said of her recovery. "I definitely had to work to not let that affect my skiing, but I also never really struggled with a comeback as much as I know a lot of other people do when they get hurt. If anything, I was more excited to be skiing again."
While studying at UC Davis, Sigourney also balanced playing on the women's water polo club team, and competing in skiing events. The Aggie reported on her X Games halfpipe debut where she took silver in 2011, while she was still a UC Davis student. When the opportunity to become a professional athlete was right in front of her, she thought it was a no-brainer and decided to start skiing full-time leaving UC Davis without completing her degree in graphic design. Sigourney credited this decision to the sport being physically demanding and that "there is an age limit to it."
Third-year managerial economics major and president of the UC Davis Alpine Ski and Snowboard (DASS) team, Logan DeAngelis, is excited to watch a former UC Davis student compete in the Olympics.
"It's kind of given our team a new fire to be able to go out and compete and be the best that we can knowing that someone else from our university is representing us in the Olympics," DeAngelis said.
Last year, DASS' men's ski and snowboard team competed in the 2017 United States Collegiate Ski and Snowboard Association National Championships for the first time ever in school history. The club team has 60 members and DeAngelis is exploring ways to increase membership.
UC Davis Ski or Snowboard Club President Abbo Nathan has also noticed a change in the club stemming from Sigourney's success.  
"It's really cool that a UC Davis student has reached that level," Nathan said. "I also think it's really cool that she's a girl, it kind of gets all the ladies of SOS and DASS pretty amped."
Sigourney wants to finish her degree when she is done skiing.
"I just wanted to give my full attention to school," Sigourney said. "Getting my degree from a UC would be awesome."  
Sigourney plans to finish her bachelors degree in graphic design.
Written by: Bobby John — sports@theaggie.org