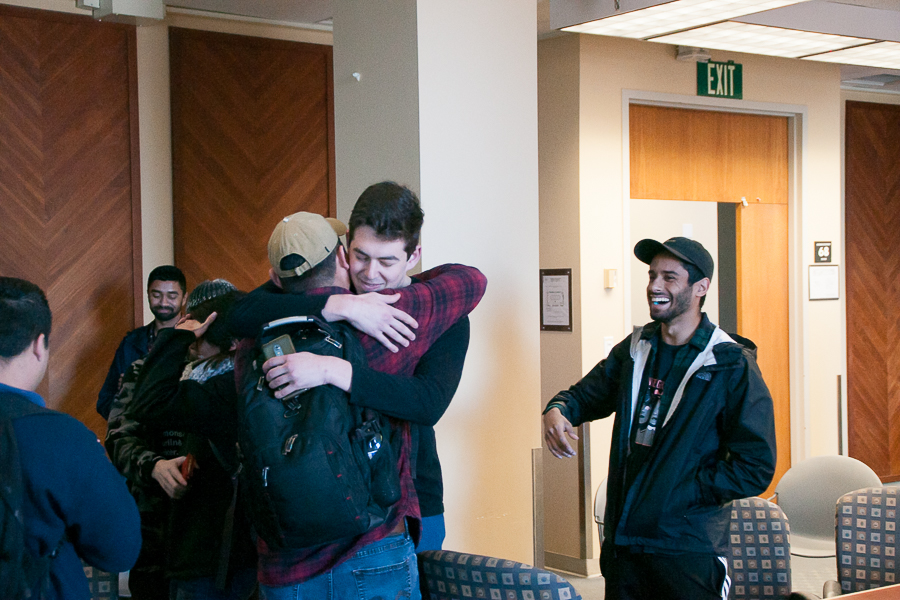 President Michael Gofman, Vice President Shaniah Branson
On Feb. 23, the results for the 2018 ASUCD elections were announced in the Mee Room of the Memorial Union.
Six senators were elected: Brandon Clemons, Simranjit Kaur, Alisha Hacker, Jumoke Maraiyesa, Atanas Spasov and Ko Ser Lu Htoo. Clemons, Hacker and Spasov ran on the Unite! slate and Kaur, Maraiyesa and Ser Lu Htoo ran with the BASED slate.
No senatorial candidates from The Golden Slate or Aggie Community Transfers were elected.
The newly-elected ASUCD president and vice president are Michael Gofman and Shaniah Branson of the Unite! slate.
After the release of the election results, there were mixed reviews. The ASUCD Gender and Sexuality Commission (GASC) Facebook page changed its profile picture to the text: "ASUCD DOES NOT REPRESENT US."
"In light of recent election results, we do not support executive elects complicit and active in maintaining white supremacist, trans antagonistic, lgbtqia antagonistic, and patriarchal institutions," the GASC Facebook page posted.
Newly-elected officials, however, expressed their excitement.
"I'm very shocked, very overwhelmed and very grateful," Branson said after hearing the results. "We were running against some really amazing candidates."
The full results were posted online at elections.ucdavis.edu.
"I'm really excited, and really relieved," Gofman said. "I'm hoping over the next year I can represent every single student on this campus."
Written by: Clara Zhao — campus@theaggie.org