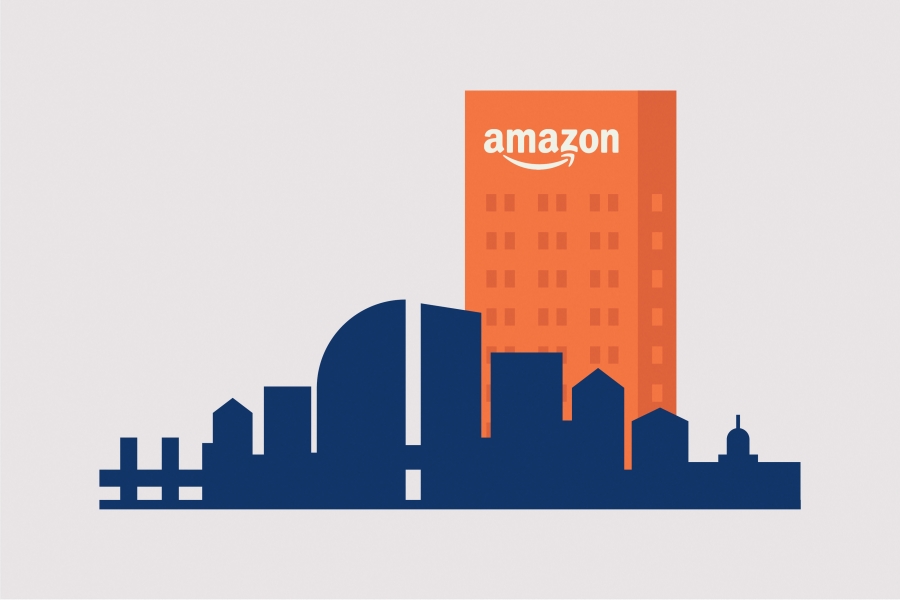 Amazon uses public process to choose new HQ, rejects Sacramento's bid
Amazon recently announced its contenders for a second headquarters — a list of 20 cities across the nation that, despite strong efforts and predictions otherwise, did not include Sacramento. City officials had devoted significant effort into the pitch and still believe that their thorough proposal indicated a promising future for the city.
Barry Broome, the president and CEO of the Greater Sacramento Economic Council, expressed his faith in the proposal and in the city's potential, which included detailing the benefits of the technologically talented residents, the the city's affordability and the proximity to Seattle, Amazon's current headquarters.
"While Amazon is missing out on a great opportunity, we gained one," Broome said in an article for The Sacramento Bee. "This community has shown true leadership and worked together to put together the best proposal possible in such a short time."
Amazon intended to use a public process to choose its second headquarters in order to find out which cities and communities would most benefit from its economic contributions. The company's final decision is expected to be announced later in 2018.
"We are looking for a location with strong local and regional talent — particularly in software development and related fields — as well as a stable and business-friendly environment to continue hiring and innovating on behalf of our customers," Amazon said in an online statement. "We expect to invest over $5 billion and grow our second headquarters location to be a full equal to Amazon's current campus in Seattle, creating as many as 50,000 high-paying jobs. In addition to Amazon's direct hiring and investment, construction and operation of HQ2 is expected to create tens of thousands of additional jobs and tens of billions of dollars in additional investment in the surrounding community."
Support for an Amazon headquarters in California was also expressed by Governor Jerry Brown, who offered $200 million in tax credit for five years and $100 million for workforce training through 10 years if the company agreed to choose California as its second headquarters.
"The Golden State is home to the best universities and research institutions in the world, a uniquely qualified and talented workforce and the most dynamic combination of innovation and investment on the planet," Brown said in a letter to Jeff Bezos, the CEO of Amazon, in an article for The Sacramento Bee. "Put simply: there is no better place for a business like yours to continue to grow."
Nevertheless, the chosen finalists offered much greater incentives, compared to Sacramento, such as New Jersey offering $7 billion and Maryland offering $5 billion in tax credits for the company to choose their designated contending cities.  
Although the promise of thousands of new jobs and millions of dollars being invested into the city was enticing to city officials and residents, the efforts to demonstrate to the world Sacramento's potential had their own positive impact.
"I think we showed well and this is a long-term effort," said Martin Tuttle, the city manager of West Sacramento, in an interview with the Sacramento Bee. "If not Amazon, it will be someone else. It's only a matter of time."
Written by: Hadya Amin — city@theaggie.org