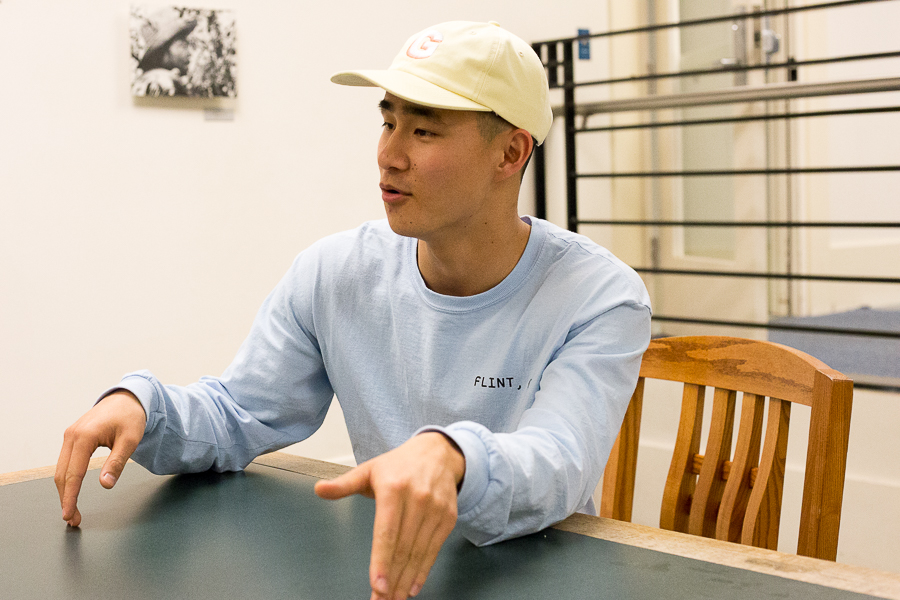 UC Davis student enacts positive change through clothing brand
For many, fashion is a means of communicating sincerely held beliefs and values. For third-year textile and clothing design major Shoei Shibata, fashion has become a vehicle for creating positive change.
Shibata created his own clothing brand, Onus, which seeks to confront the issues facing society through this very mechanism, providing consumers the option to support a brand which donates 100 percent of its profit to charitable causes.        
For Shibata, in the context of modern consumerism, many clothing brands offer customers the opportunity to use their buying power to enact positive change within their community and abroad. He feels that while such clothing brands are fulfilling an important role within society, there are just as many brands that are devoid of any purpose or direction other than amassing profit.
Working through distinct series of shirts stemming from the tragedies experienced by people in America and abroad, Onus seeks to confront societal problems in a sustainable and responsible manner. It is a brand that gives consumers an opportunity to use their spending power as a powerful tool to help support those affected by national tragedies.
The brand's first series was inspired by the ongoing water crisis in Flint, Mich. While the news cycle may have moved on, many in Flint still do not have access to clean drinking water. Working through the Flint Water Fund created by the United Way of Genesee County, customers of Onus can help fund continuing restoration efforts.
More recently, the brand has started a campaign to address the tragic school shooting in Parkland, Fla. Amid the flurry of heated debate on gun control and safety, many families have been left with medical and funerary expenses. All proceeds of Onus' Parkland, Florida shirt series go to the Stoneman Douglas Victims' Fund, which provides relief and financial support for victims and families involved in the shooting.
"I want to make something that inspires the next generation to truly be themselves, because that is more important," Shibata said about the brand's future. You can browse the selection of shirts on Onus' website.
For Shibata and others collaborating with the brand, this work is invaluable for encouraging others to use all tools at their disposal to support one another in the face of adversity. Brands like Onus demonstrate that clothes aren't simply about how you look but also, often, about what you think.
Those interested in collaborating with Onus and its mission can contact the brand through its website.
Written by: Isaac Flores — arts@theaggie.org