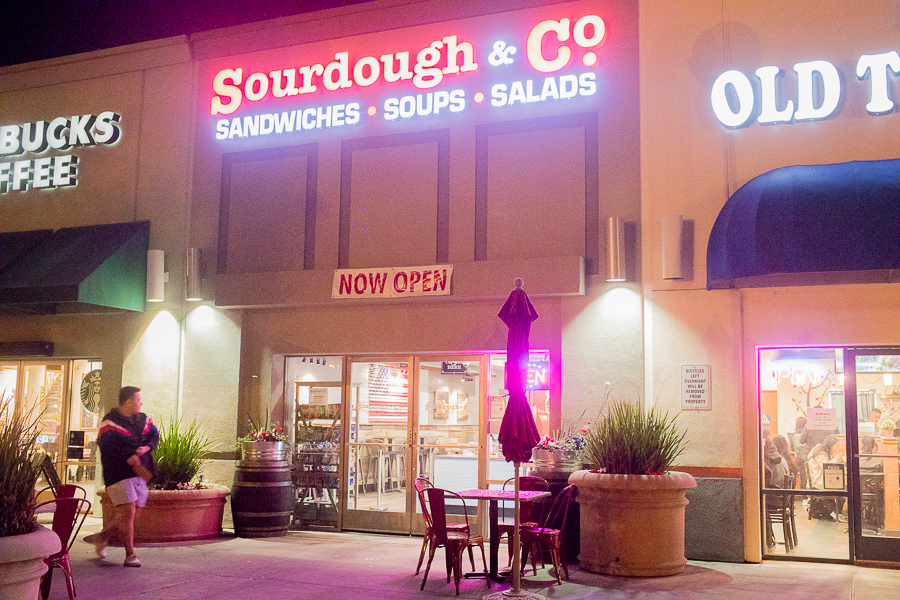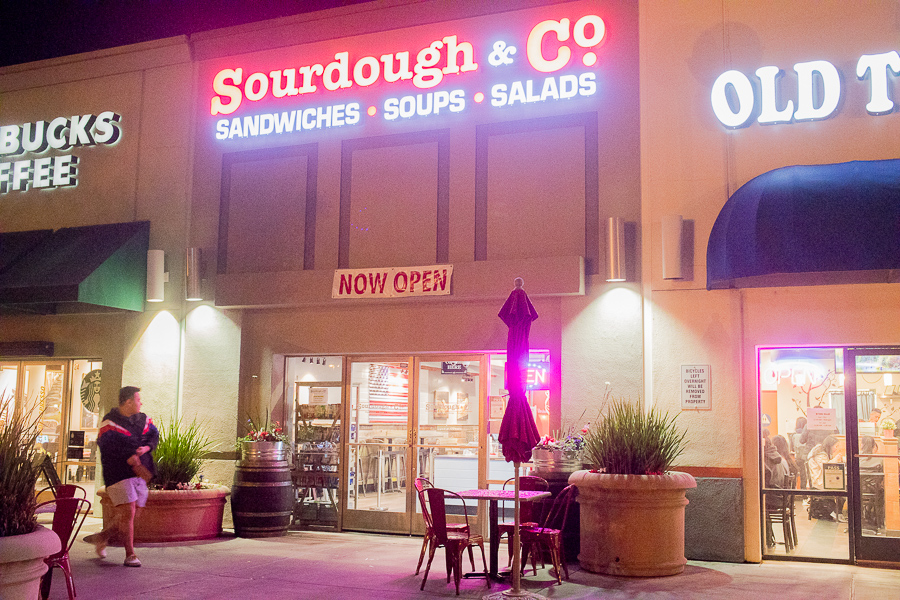 New sandwich shop holds its own against competitors.
The art of sandwich-making can be a delicate process, but Sourdough & Co. manages to get the job well done while still maintaining its own unique style and taste. With eight other locations in nearby areas such as Sacramento and Roseville, Sourdough & Co. is the most recent addition to the dining scene of the University Mall on Russell Blvd. With the new store's arrival, the U-Mall's resident sandwich shop, Subway, now has a competitor just a few doors down, and a substantive one at that.  
First things first: let's talk about the bread. I would say the bread alone is good enough to convince customers to return for another sandwich. So named for its sourdough bread, Sourdough and Co. offers perfectly toasted and freshly baked loaves of sourdough for just the right amount of crunch in every bite. The menu is self-explanatory, with an array of 14 different sandwiches to choose from, including roast beef, pastrami, chicken salad and garlic pesto turkey. After that, customers can decide on their cheese of choice.
All the sandwiches are served on sourdough bread (unless otherwise specified), along with the shop's house spread, lettuce, tomatoes, onions and mustard. For vegetarian or vegan customers, options are pretty limited — that is, in comparison to Ike's Love and Sandwiches, with its endless array of different vegan combinations. Although I personally found my veggie sandwich to be slightly lacking in flavor and variety, the meal was still tasty and satisfying. Like most sandwich shops, Sourdough & Co. also offers an extensive selection of chips and drinks that you can add to your order for $2.95. And on those extra chilly days of Winter Quarter, opt for a bread bowl with its soup of the day, which varies among clam chowder, tomato bisque, cream of potato and more.
Beyond the food itself, Sourdough & Co's interior offers a warm, rustic and American-esque feel. On a rainy Davis evening, I was eagerly welcomed by the warmth of the restaurant and the friendliness of the staff behind the counter.
"The atmosphere is really cool," said second-year human development major Addy Newman. "It almost feels like you're eating a home-cooked meal."
Newman opted for the garlic pesto turkey sandwich, claiming after her meal that this place definitely made a better sandwich than the neighboring Subway.
"The sandwiches at Sourdough & Co. feel lighter than the heavy meals at Ike's," Newman said.
The final verdict: Sourdough & Co. is worth the visit. Although it may not live up to the gourmet style of Ike's or the customizable familiarity of Subway, this sandwich franchise holds it own amid the evolving dining culture of Davis.
Sourdough & Co. is located at 825 Russell Blvd. and is open from 10 a.m. to 7 p.m. on weekdays. For more information, visit their website.
Written by: Sydney Odman — arts@theaggie.org