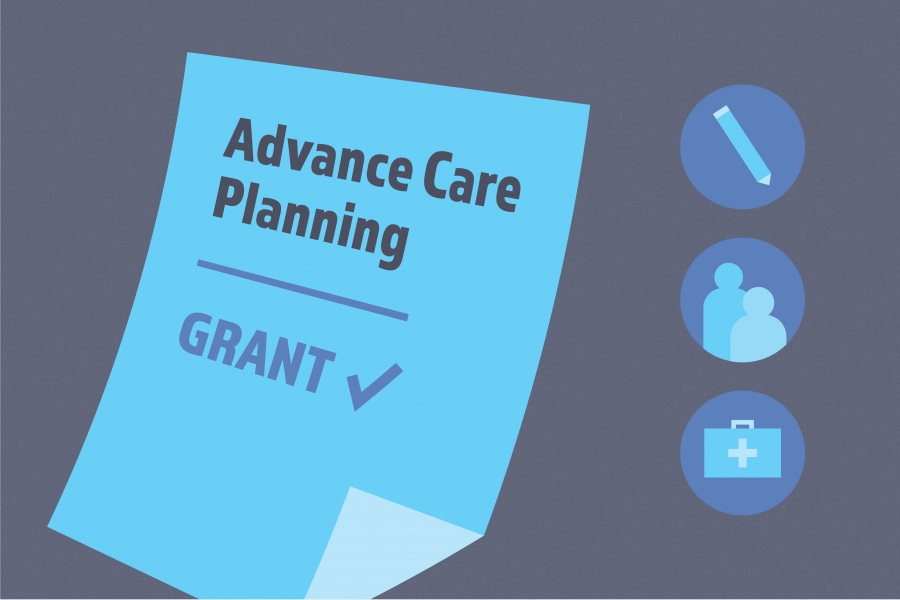 Yolo Hospice receives $60,000 grant for advance care planning
Partnership Healthplan of California and The Coalition for Compassionate Care of California awarded Yolo Hospice a $60,000 grant for advance health care planning in the community.
Yolo Coalition to Honor Choices — a coalition formed by Yolo Hospice that includes Yolo Healthy Aging Alliance, Woodland Healthcare and Citizens Who Care — aims to provide education and awareness for advance care planning.
"Advance care planning is the discussion that someone has with their family or physician about the care they are unable to receive for themselves," said Amy Turnipseed, senior director of external and regulatory affairs of Partnership Healthplan of California. "Making sure that the people around us understand the wishes of those who are unable to speak for themselves is our focus."
Silvia Molina, a Yolo Hospice community ambassador and the project management coordinator for the grant, also emphasized the importance of advance care planning.
"We are really trying to reaching the broader community," Molina said. "Anyone over the age of 18 can have an advance care directive. Different cultures believe in different things when it comes to ends of lives. And so we have experts for that — to have those conversations."
Sheila Allen, the executive director of Yolo Healthy Aging Alliance, talked about the possible benefits that could come with this grant.
"The mission [of Yolo Healthy Aging Alliance] is to enhance the well-being of older adults," Allen said. "We are very interested in being a part of this grant because its goal is to educate the community. Part of this grant is the coalition. We are developing the coalition to get input and views from different organizations."
She further emphasized the importance of having these conversations.
"Having this conversation is not just for the very old or the very sick," Allen said. "Everybody should think about what it is they would like to do if they can't speak for themselves — who would they like to speak on their behalf."
Turnipseed highlighted what the grant means for the Partnership Healthplan of California.
"The partnership sees the goal of this grant as to bring the community together, to build the community coalition that can help advance health for individuals and doctors," Turnipseed said. "It gives them a forum to talk about their end-of-life options. Everyone should have the education. Here at Partnership Healthplan, we make sure employees have the resources to have these kinds of advance care planning conversations with their families."
According to Molina, the grant money can be expected to be allocated toward the larger goal of making advance care planning accessible and heard to the public.
"We are planning to have advance care planning events," Molina said. "We will be having a workshop where people, if they feel like talking, can talk about who they want as their health agent, talk to their family and then — if they feel they can — go ahead and fill [out] the documents, which will then be sent to their doctor."
Yolo Hospice will have its first kick-off event in August, though outreach will begin sooner.
"We will be working with Aging Alliance to to get the word out to the people, and we will start on that as early as March 26," Molina said.
Written by: Rabiya Oberoi — city@theaggie.org
Editor's note: A previous version of this article attributed the quotes from Partnership HealthPlan to Public Affairs Manager Dustin M. Lyda. The quotes are from Amy Turnipseed, Partnership HealthPlan's senior director of external and regulatory affairs. The article has been updated to reflect these changes.