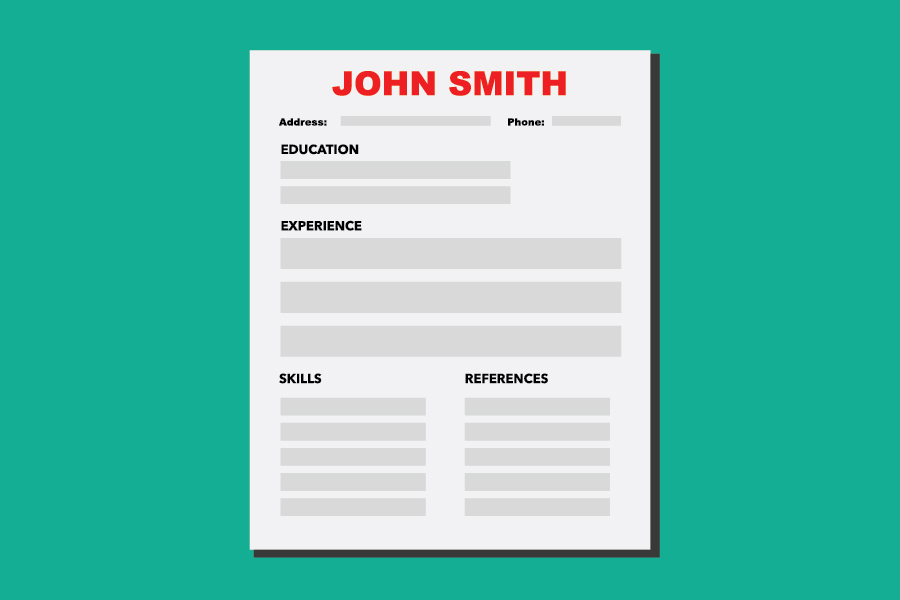 Students take advantage of recruiters to secure future jobs, internships
In the midst of recruiting season, students are doing all they can to gain exposure to companies and lock down jobs or internships following the end of the school year. In addition to applying to companies online, students also have the opportunity to attend on-campus career fairs, often hosted by UC Davis, where company representatives come to campus to meet and network with students and alumni alike.
Speaking to recruiters may be one of the most effective ways for students to find potential jobs or internships, as students are able to directly make their mark on recruiters rather than have their resume and online application get lost in a sea of other applicants.
Jessica Hyunh, a UC Davis alumna, found luck in attending a UC Davis-hosted career fair. She noted that attending a career fair and talking to recruiters was much more effective in her job search than applying for jobs online, which tends to be the more traditional route of looking for opportunities.
"The job search was rough after graduation since I graduated in the fall instead of in the spring," Hyunh said. "I didn't find any jobs before I graduated; I actually didn't start searching for a job until after graduation. Career fairs after graduation were super useful — that's where I found my first job after college."
Hyunh had a very positive experience talking to recruiters, as the recruiters she spoke to understood her intended professional route. She now works for Lending Club, a job she eventually received through initially attending a UC Davis career fair.
"I originally interviewed [at Lending Club] for a sales role and got rejected," Hyunh said. "The recruiter understood that I didn't really fit the sales route. Instead of letting me go immediately, she considered placing me in a different role. I interviewed again and I got the job [reviewing loans]."
Hyunh had vocalized that a position in recruiting was her intended career path. Lending Club offered her the chance to switch to a recruiting position after a year of working in the loans department of the company.
Some students take this opportunity to explore as many career fairs as possible by going so far as to travel to other colleges, such as UC Berkeley, to increase their exposure to recruiters and hiring companies.
Jeffrey Ge, a fourth-year managerial economics major, attends career fairs outside of UC Davis. Ge understands that other prestigious schools, like UC Berkeley, offer a wider variety of companies that may help him gain exposure to more potential job opportunities.
"The hardest part is [logistically] trying to get there and make everything work," Ge said. "When I first talk to recruiters, I would say where I'm from and tell them that I'm from UC Davis. I would let them know that I understand that Davis isn't the best at recruiting heavily, which is why I'm willing to go the extra distance to come to Berkeley. I know that Berkeley is a target school for specific fields."
While Ge hasn't yet found luck in attaining a job offer from these outsourced career fairs, he has found that recruiters have given him positive feedback for taking the initiative to attend a career fair so outside of his proximity.
"They would often say things like, 'I know that's really far, it's impressive you came all this way' or 'Wow, that shows a lot of determination,'" Ge said. "Going the distance shows you have the determination, but they still want to make sure that you have the skills for the job."
In addition to attending career fairs outside of UC Davis, many students take advantage of events such as hackathons to talk to company representatives. Companies sponsor these hackathons and provide gear for students to "hack" or use in their coding projects.
Representatives from these companies are also present at the event to talk to students about the products and offer more information about the respective companies. Students have the opportunity to network with these representatives, offer their resume and potentially land an internship or job while at the hackathon.
Students often make the time and energy to make the trek to various hackathons at schools both near and far. At CalHacks, the recent hackathon at UC Berkeley, UC Davis students made their way to the Bay Area in order to participate in a weekend of coding and networking. Students report colleges such as UC Berkeley as having much better hackathon sponsors than colleges like UC Davis, with sponsors more willing to engage with students and stay at the events for longer periods of time. However, some students have reported having disappointing interactions with company representatives at these events.
Varshini Anata, a third-year computer science major, frequents such hackathons and interacts with other hackers and recruiters. While she has had ample experience talking to different company representatives at these hackathons, she notes that some of her interactions with recruiters have been negative due to her educational background at UC Davis.
"[The recruiters at smaller companies] don't usually ask me what university I go to," Anata said, "But when I talked to bigger companies like Microsoft, [I noticed that] the first thing they ask is was what university [an individual] goes to."
Talking to recruiters at such events generally entails giving a short elevator pitch and walking them through past work experiences. Students attempt to make good impressions on recruiters in hopes of being offered an interview or maintaining a professional contact when they may later be searching for a position. As such, many students are inclined to make their mark on larger companies with recruiters that may have more sway in their professional field.
"[The Microsoft recruiter] didn't initially ask me what university I go to; I went through my experiences instead," Anata said. "She confirmed what university I went to at the end of our talk, but still took my email and told me to add her on LinkedIn."
While her in-person experience with the Microsoft recruiter wasn't negative, Anata noted that after their discussion the recruiter wasn't willing to converse with her more.
"I emailed her but she didn't respond. When I talked to her in person it was a good experience, but after that she didn't reply," Anata said. "I did notice that they were mainly only taking resumes from students from UC Berkeley. They didn't take many resumes from students from other colleges."
Talking to recruiters can help students get the job or internship offer that they dream to receive. Aware of this, many students carve time out of their schedule to get as much face-time with recruiters as possible.
Written by: Alyssa Hada — features@theaggie.org