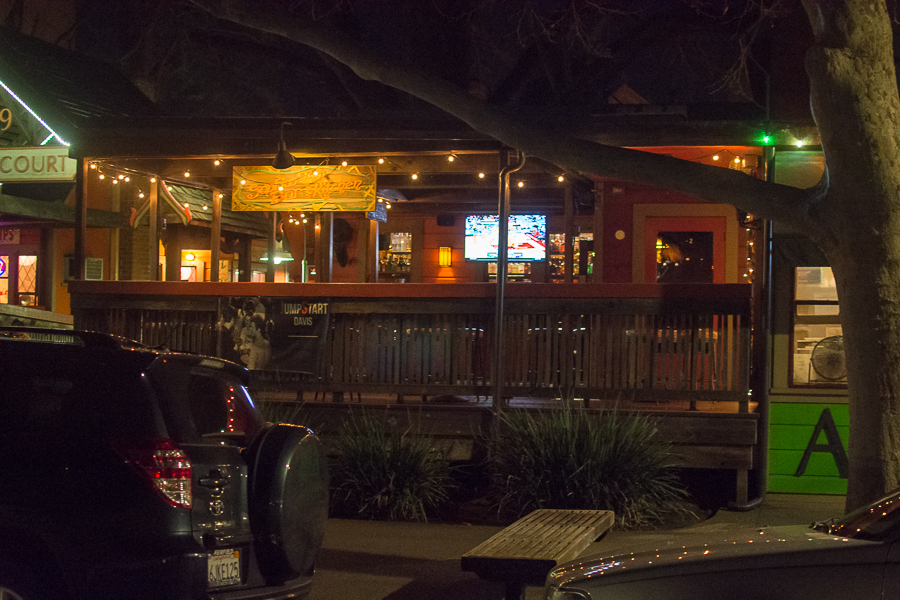 From the hardest to the easiest trivia, everyone has a chance to win
The city of Davis is certainly not short on trivia events. With four different nights of trivia to fill your heart's desire, almost every night of the week offers an opportunity to test your general knowledge. Some advice: Come with an eclectic group of people to ensure you have an expert for every category. Oh, and get there early — seats fill up fast.
Mondays
The first trivia of the week is on Mondays at De Vere's Irish Pub from 7 to 9 p.m. This is one of the few trivia nights that is open to all ages. The cost to enter is free, which is also uncommon among most events. Team sizes range from one to six people per team, and prizes are awarded to the top four teams. It's not a bad idea to get there around 6:30 p.m. and take advantage of the happy hour prices for alcohol and food. The game consists of 30 questions from a variety of topics like history, literature, current events and pop culture.
Tuesdays
The most well-known trivia in Davis is Sophia's Thai Kitchen. Also known for being the hardest and most fast-paced game, the event is every Tuesday from 9:30 to 11:30 p.m. This event is 21-plus. There is a one-drink minimum per team member to play, and bonus points are only awarded if every team member has two drinks.
Prizes are given to the 1st, 2nd and 3rd place winners, which are gift cards for the restaurant/bar. The median score team also wins a bottle of wine, and the team with the best name wins a round of shots. They limit the number of teams to 40, so it's advised to get there on the earlier side.
Wednesdays
Wednesdays are for University of Beer, a lesser-known trivia spot but still a popular one. Starting at 8 p.m., this trivia requires a two-drink minimum per team member to qualify. Each week there is a different theme, which is hinted at on their Facebook page earlier in the day. This bar isn't as big as the other two, but it gets just as crowded. The maximum number of people per team is six. The pace of questions is quite fast (about one question per minute) so make sure you sit where you can hear the quizmaster. Prizes are awarded to the top three winners.
Thursdays
Woodstock's Pizza holds a trivia night every Thursday starting at 9 p.m., but it is suggested to get there at 8:30 p.m. to sign up and find a seat. This is a free event and open to all ages. It's the easiest of all Davis trivia nights, and it's broken into four themed rounds that change each week. A variety of prizes are handed out, and it's all over by 11 p.m. — leaving enough time to enjoy the remainder of your night.
Written by: CaraJoy Kleinrock — arts@theaggie.org