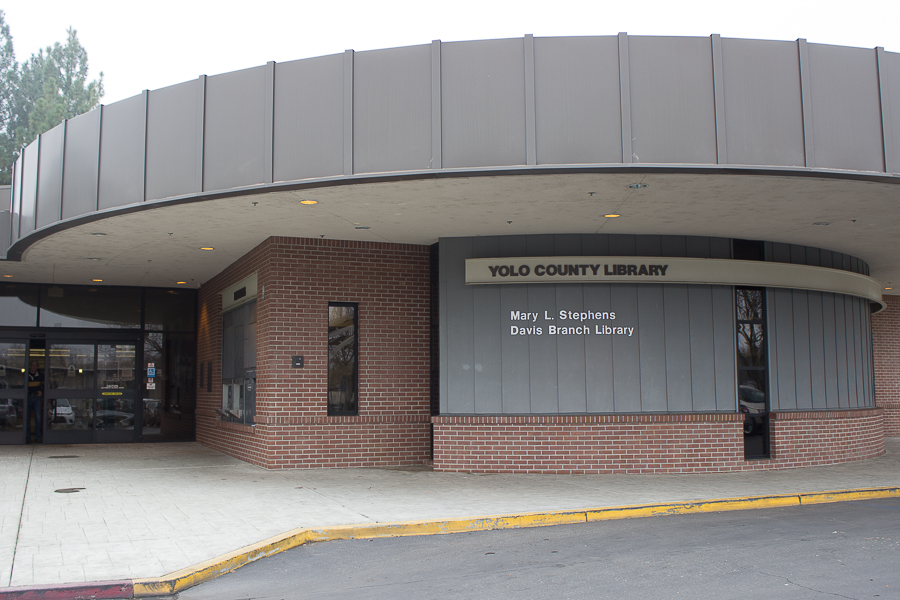 Workshop aimed to help parents understand children
On Feb. 24, Yolo Rainbow Families, a branch of the Davis Phoenix Coalition, hosted a workshop on gender-diverse children. It aimed to answer questions and provide information to the parents of gender-diverse children — children whose gender may not fully align with their biological sex.
The Davis Phoenix Coalition is an organization dedicated to eliminating intolerance in Davis. Yolo Rainbow Families, in particular, advocates for the rights of the LGBTQIA community. According to Anoosh Jorjorian, the coordinator for Yolo Rainbow Families, the event was organized by the DPC in concurrence with the UC Davis community campus book project based around Janet Mock's memoir, "Redefining Realness."
"Janet Mock's memoir has a lot to do with her process of growing up and negotiating with her family and navigating the world without having many models, and so what we're trying to do is really change that narrative for this generation of kids," Jorjorian said. "Some of us are parents of gender-diverse youth, and as the LGBTQIA organization for families in the area, [Yolo Rainbow Families] concerns [itself] with youth."
Speakers included Diane Ehrensaft, the author of "The Gender Creative Child," and Ben Hudson Jr., the executive director of the Gender Health Center in Sacramento. Afterward, the floor was open for the audience to ask questions, many of which were from parents of children who are gender-diverse.
One of the most important factors for a transgender child or teen, according to Ehrensaft, is parental support. She explained how the suicide rates of gender-diverse youth who had support from their parents went down from 57 percent to 4 percent. Rates of depression went down from 75 percent to 23 percent.
Ehrensaft broke down gender-diverse children into three categories: "apples," "oranges" and "fruit salads." Apples, she explained, are children who are declarative and assertive with their gender identity, while oranges have variable gender expression. Fruit salads would deal with both.
"To be or not to be is the critical verb here," Ehrensaft said. "Typically, many of the apples will say, 'I am a,' versus [oranges saying,] 'Sometimes I wish I were a.' [Apples are] very declarative. They might say, 'You got it wrong. This is who I am.'"
Ehrensaft goes on to say that many apples have an affinity toward being transgender, while many oranges have an affinity toward being queer, lesbian or gay. Fruit salads could  identify as genderqueer, agender, pangender or anything else not confined to the binary. However, just because a child shows signs of being gender-diverse does not mean that they actually are. Furthermore, people can still develop a trans identity later on in their lives.
"Gender development is a lifelong process," Ehrensaft said. "It's not gonna stop. All of us are still in flux — it doesn't mean we have a stable gender identity, but what that means to us and how we express it is not static."
David Hutchinson, who is transgender, talked at the workshop about his own experience growing up in a household with a gay father and a lesbian mother. He considered himself a "late harvest apple" because he transitioned in his 20s. He spoke how the issues that trans people faced were distinct from the ones that others in the queer community faced.
"What we've done is that we've drawn this line between heterosexual and something else, and everybody gets thrown into 'something else' if you don't fit what heteronormativity looks like," Hutchinson said. "As a late harvest apple, a lot of the reason why I probably didn't transition before the age of 20 was that I grew up in a queer family. I grew up in a place that was actively trying to resist heteronormativity."
Through the event, Jorjorian shed light on the issues concerning gender-diverse youth.
"There are certain areas [in Yolo County] that are more welcoming than others, but especially with gender identity there's still a lot of confusion and ignorance," Jorjorian said. "The difference right now is between the folks that are well-intentioned and folks that are very obviously coming from a place of prejudice. There's definitely a lack of knowledge all around, but certainly [there are] folks who are well-intentioned but just don't have the information."
Written by: Hannan Waliullah — city@theaggie.org