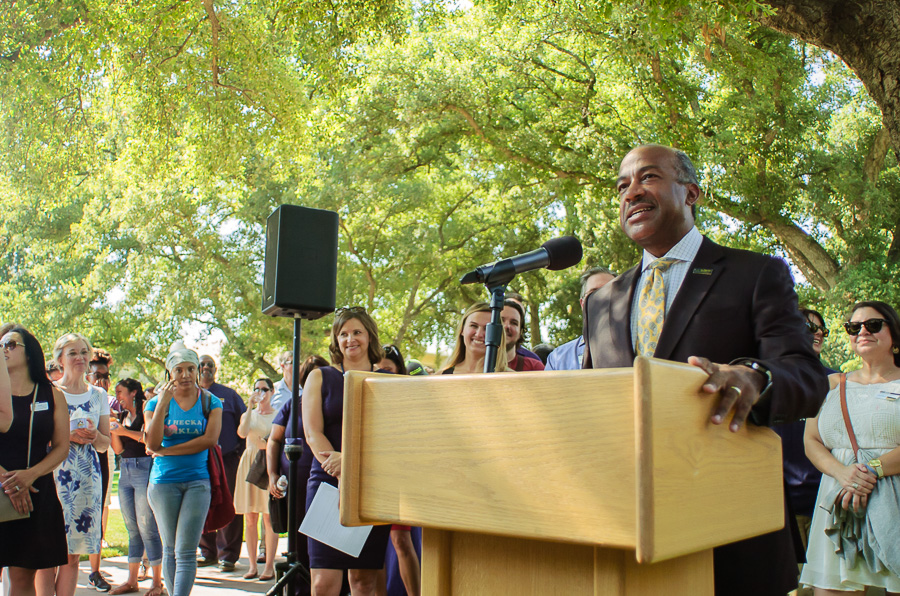 Task forces to review affordable housing, food security, mental health care
UC Davis Chancellor Gary May created three task forces to investigate and promote affordable housing, food security and mental health care. Each task force will submit an analysis report of recommendations for future improvements to the chancellor by June 30.  On Twitter, May stated that the task forces were conceived in response to "critical student needs."
"These are issues that have tremendous impact on our community," May said via UC Davis News.
David Campbell, the associate dean of the College of Agricultural and Environmental Sciences, will head the affordable housing task force. Campbell holds multiple degrees in political science and much of his research focuses on community engagement and promotion programs.
Campbell has given lectures on the importance of community involvement and is the author of several publications related to nonprofit organizations and public administration.
May appointed Francene Steinberg, professor and chair of the Department of Nutrition, to lead the food security task force. Steinberg is a registered dietitian for the American Dietetic Association. As the leader of the food security task force, Steinberg will be reviewing the the UC Davis community's access to nutritious food.
According to the United Nations World Food Programme, a community's food security must be determined based on three standards: availability, access and utilization.
Steinberg will analyze these components of food security at UC Davis, then provide the chancellor with a summary of her findings and recommendations for future improvements.
Cameron Carter, the interim vice chancellor for research at the Office for Research and a professor of psychiatry and psychology, will spearhead the task force for mental health. Carter is responsible for significant research by the university into human behavior and mental disorders, and has authored a significant number of publications on cognitive neuroscience. Much of his research is designed to promote the advancement of therapies and solutions for schizophrenia, OCD and other mental disorders.
"How can we continue to provide the resources our students need effectively and efficiently?" May said to UC Davis News. "That's what I'm asking the task force members to help me determine."
Written by: Jacqueline Moore — campus@theaggie.org