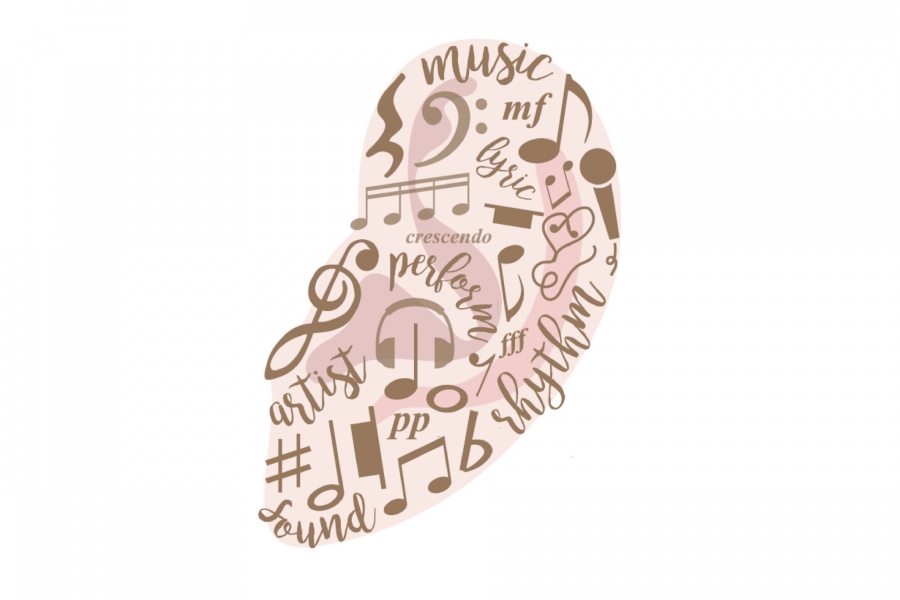 A few of the front-of-stage women in rock music
As a teenager, the alt-rock musicians that dominated my local radio station, headlined festivals and who ultimately cultivated my musical tastes were male.
Bands like Pearl Jam, Young the Giant, the Killers and Death Cab for Cutie were the formative sounds of my teenage years, but for many young females, the image of a woman standing at the front of a stage, confidently wielding an electric guitar, remains an anomaly.
Jessica Hopper, a senior editor and music critic at Pitchfork, writes, "men writing songs about women is practically the definition of rock 'n' roll." In her book, "The First Collection of Criticism by a Living Female Rock Critic," Hopper doesn't pretend these females rockers don't exist; she flaunts their talent. "We deserve better songs that any boy will ever write about us," Hopper writes.
So here are some of the women making the rock music we deserve — and good music, at that.
Margaret Glaspy
It's not often I come across a lyrically deliberate break-up album and, well, like it. Glaspy's first full-length release, "Emotions and Math," follows the trajectory of a long-distance relationship from its lovey-dovey peaks in "No Matter Who" to the wallowing loneliness of "Somebody to Anybody." But no matter how clichéd the love lyrics, Glaspy growls her way through catchy melodies to produce, yet again, an incredible song.
And of course, she put on a stellar NPR Tiny Desk Concert.
Haley Heynderickx
Heynderickx is Portland's newest burgeoning rock artist, and the distinctly folk sound behind her precision guitar playing gives her last name a dual meaning (she's a declared Jimi Hendrix fan).
Her single "Om Sha La La" boasts fun back-up vocals and an increasingly aggressive declaration of "I need to start a garden" around minute two of the track. "First, I'm Sorry" explores not only the depth of her musicianship, but also the diversity of her lyricism; she describes in the caption of her live version that the song is dedicated to "the women who say 'I'm sorry' too much." She croons behind a distinctly melancholic guitar riff, "You had me first / I'm sorry. / You are by my shelf / To hold up my own self / I'm sorry."
Jay Som
Underneath this Bay Area native's whispery, lush vocals are loud lyrics — and even louder guitars. "Feel like a firefighter when I take off your shoes / And more that's in-between / The knots are loose / I'll cut them just to see you through," she hushes in "The Bus Song." From more fun and polished tracks like "The Bus Song" to the garage-band feel of earlier works like "Rush," Jay Som's Melina Duterte doesn't skim through her musical projects.
Duterte's lyricism is a manifestation of her juxtaposing stage presence: a confident declaration of the stage, tinged by her modesty and grace — even when backed by a full band.
Big Thief
From a technical standpoint, Big Thief is a four-man, one-woman band. From a listener's perspective, Big Thief is synonymous with Adrienne Lenker, the guitarist and lead singer of the musical project. The band's 2017 album, "Capacity," was acclaimed by many, with Lenker's voice and emotional lyrics as the driving force of the work.
Lenker is the bright spot in the band's dark and hazy music; she reels about familial relationships and losses in the track "Mythological Beauty," circling the perspective of the lyrics between herself and her mother and even her future daughter: "there is a child inside you who is trying / to raise a child in me."
Written by: Ally Overbay — arts@theaggie.org