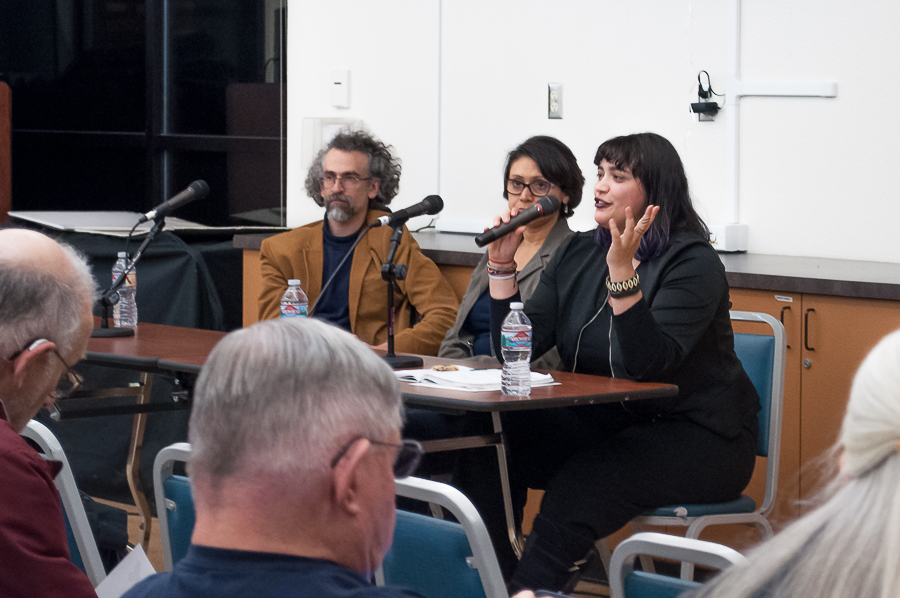 Speakers provide perspective on situation
On March 1, Yolo Interfaith Immigration Network held a community forum at the Davis Senior Center on the revocation of Temporary Protected Status for Salvadorans.
The forum consisted of three speakers: Sasha Abramsky, a journalist and lecturer in the University Professional Writing program at UC Davis; Maria Elena Martinez, a native Salvadoran and TPS recipient for a time in the 1990s and Cori Ring-Martinez, a Salvadoran-American activist.
TPS has been given to peoples from 10 different countries. It allows those who have been affected by natural disasters abroad to live and work in the U.S. for a limited amount of time. There are approximately 250,000 Salvadorans under TPS in the U.S., which is the most of any country.
On Jan. 8, President Trump announced the end of TPS for Salvadorans, forcing those currently living under it to either leave the country, find another form of citizenship or immigrant status or remain in the country illegally.
Abramsky, who recently wrote an article on TPS revocation in The Nation, laid out exactly what would happen if TPS were to be terminated.
"Essentially there's 400,000 people who are now about to lose their legal status, which means that they're been living here for twenty years and suddenly they are either going to have a choice of going back to a country that they haven't been to for a generation or going underground and becoming undocumented," Abramsky wrote in the article.
Martinez described her experiences in El Salvador in the 1980s, her journey from El Salvador to Mexico and finally to the U.S. and the state of El Salvador today.
"As a child [in El Salvador], I saw many things that were normalized," Martinez said. "Walking to school, I saw dead bodies on the street in San Salvador. That's what I saw. Not every day, but frequent enough to where the teacher had to lecture us about it."
Ring-Martinez, who spent three years in San Salvador, El Salvador's capital city, from 2013 to 2015, described the sense of fear that persists there today.
"There's such a palpable sense of fear in San Salvador," Ring-Martinez said. "You go out in the street and you know you have to be on guard at all times […] The gangs are family members, friends, friends of friends. A lot of times they don't have a vision of a future."
Abramsky pointed out how most Salvadoran-Americans in the U.S. are contributing, working members of society.
"[Terminating TPS] is gratuitous," Abramsky said in the article. "There's no need to do it. There's no danger in this community, in leaving them here. It's a gratuitous example of whim and hubris, of the ability to impose harm because Trump and his administration has the power to impose harm. I cannot think of a more despicable use of state power than this."
There are two bills, one in the House and one in the Senate, which have been introduced to save TPS: the American Promise Act and the SECURE Act.
The Trump administration hopes to end TPS by September 2019.
Written by: Dylan Svoboda — city@theaggie.org