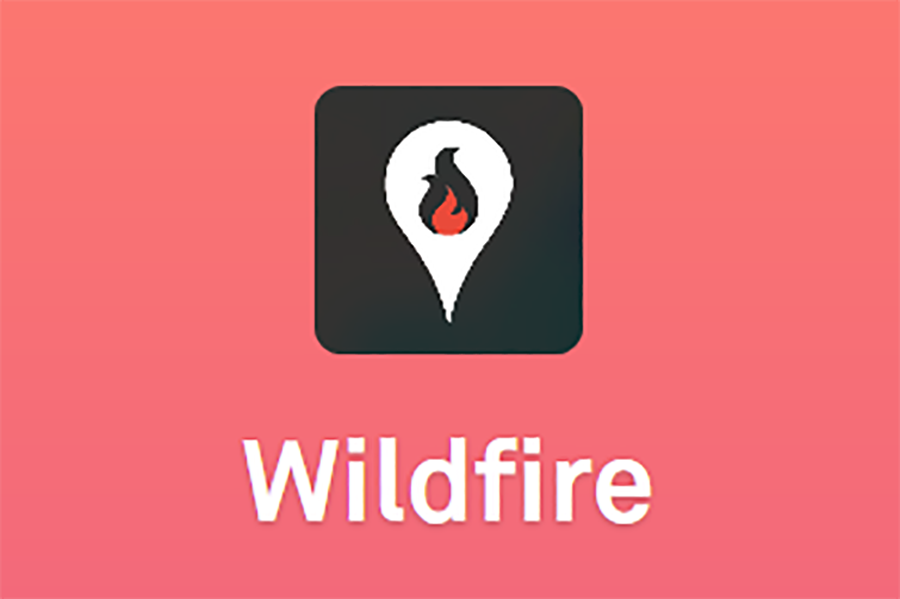 Thousands benefit from user-generated local news updates
In fall 2017, a new app called Wildfire launched at UC Davis. The app is intended to help people within small geographic areas quickly share important local news updates, especially related to safety.
Hriday Kemburu, Wildfire's CEO and co-founder, decided to develop the app in 2015 after almost getting mugged near a library on the UC Berkeley campus. After making a Facebook post about the incident, Kemburu was very intrigued by the way in which the information travelled.
"[I] made a Facebook post to warn students, which got hundreds of views, but quickly realized that Berkeley has thousands of students who either weren't friends with me on social media or scrolling through their newsfeed at that moment," Kemburu said. "We built Wildfire as a much more effective way to communicate with the people right around you in real-time."
With Wildfire, Kemburu hoped to fill what he viewed as a gap in the way that people can use social media to quickly share information about events that can impact everyone near them, regardless of whether they personally know each other or not.
"There's currently no effective way to spread or hear real-time information with your local community," Kemburu said. "Existing social networks are limited to your network of friends and family. Wildfire's about what is happening around you right now, based on your location and who's around you."
Since the launch of Wildfire at UC Davis last fall, Kemburu and his team of three other UC Berkeley graduates have done outreach to try to personalize the app for UC Davis students.
"UC Davis actually isn't too far from where we're based, so we went to campus and spoke to students to find out what they wanted to know about," Kemburu said. "We also have a team of UC Davis students helping us curate the app specifically for you."
Kyoko Chew, a first-year anthropology major, is one of the top users of the app at UC Davis and explained why Wildfire has been useful and informative.
"I love Wildfire because it's super dependable as a safety app," Chew said. "I'm pretty small in stature and coming from SF, a super urban area with a high crime rate, it's really nice to know about local muggings, sexual assaults, etc."
Chew also believes that the app has done a lot compared to other social media platforms to foster a sense of community on campus.
"The community on here is really cool too; it's kind of like a huge group message for all of Davis that's way more fun than any school sponsored forum," Chew said. "It doesn't have that super strict pc vibe that school sponsored forums have so you can find easily find your niche; people are so supportive when you need to pick classes and there's tons of really good information about the school [like] secret study spots on campus."
Jay Patel, a Wildfire co-founder and CTO, echoed the sentiments of Chew.
"There's no other app that lets you communicate with everybody right near you — wherever you are," Patel said. "By connecting everyone on campus, Wildfire becomes the best place to share everything from urgent safety information to relatable campus stories, and it brings the community closer together. It's been exciting to see students UC Davis using Wildfire to announce house parties, share secret study spots, and post duck sighting videos."
Vinay Ramesh, one of the app's co-founders, expanded on what they do to help cater the app to different schools.
"Our method of personalizing the app experience to Davis students is honestly just talking to as many students as we can to get constructive feedback on what they like and where we can improve," Ramesh said. "We frequently text our users at Davis and even hop on phone calls with them a couple of times a week so we can learn about new things happening on campus so we can customize categories, and the overall experience for students."
Recently, Ramesh has also been sending emails to UC Davis students as a way to get advice about the school. Despite the app's growing popularity and the time that has gone into it, they plan for the app to remain free on the app store.
"Wildfire is 100 percent free to use and we don't plan on charging users to use it," Kemburu said.
To demonstrate the app's potential power to facilitate the rapid spread of information, Kemburu cited a safety emergency that occured on the UC Berkeley campus in October 2016.
"When there was a shooting three blocks from UC Berkeley's campus […] several users reported the shooting on our app and Wildfire alerted 4,000 students within one mile of the shooting, a minute after it happened. Two thousand students downloaded Wildfire in the following hour. The local news didn't pick up the shooting until hours later and the school sent an official email alert about the shooting the following day."
In launching the app at other schools nationwide, Kemburu and his team have modified the app to include information about other types of events as well.
"Wildfire's currently used at over 11 universities and is quickly expanding across the country," Kemburu said. "We quickly realized that people wanted to find out about other categories of events in addition to safety happening near them. So while safety is still one of our core focuses, we've expanded Wildfire to include more categories, from parties to celebrity sightings."
These additional categories include campus chatter, protest, seen on campus, safety, campus 101, memes, events, celebrity sighting, parties and campus crush.
Kemburu gave a few examples of how these features have been used, including a sighting of actor Matthew McConaughey at UT Austin.
"Thousands of UT Austin students instantly found out that Matthew McConaughey was on campus because it was reported first on Wildfire," Kemburu said. "In fact, the official UT Austin Twitter account tweeted a screenshot of the Wildfire post."
Of course, Wildfire has also been used to cover more serious events, like a neo-Nazi protest in Raleigh, NC. According to Kemburu, Wildfire was the first social media platform on which news of the protest broke. "Students were posting pictures, videos and discussing the event in real time," Kemburu said.
"The goal is that Wildfire can help everyone, everywhere, find out what's happening around them in real-time, and hopefully make the world a more informed and safer place in the process," Kemburu said.
Written by: Benjamin Porter— features@theaggie.org