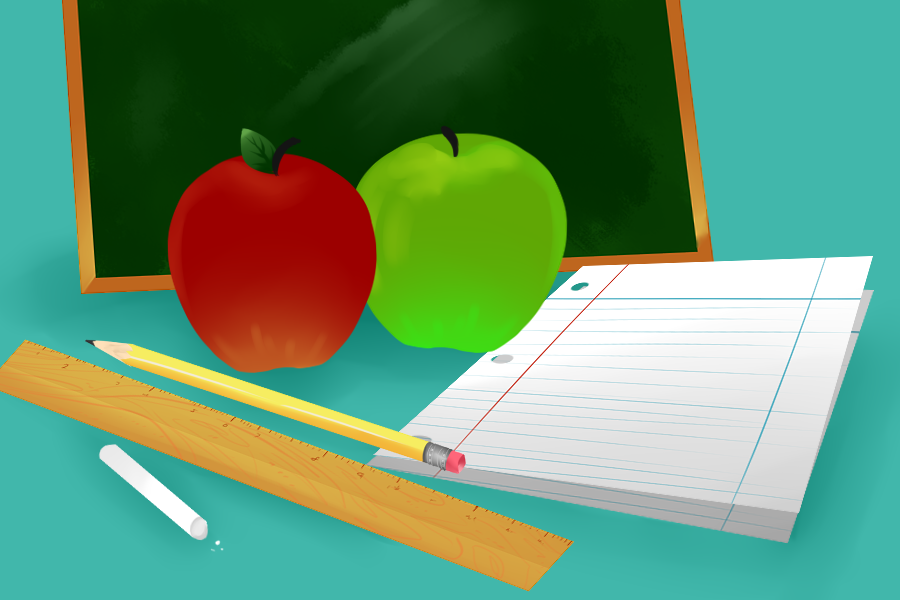 Davis Senior High School students reflect on changes
Construction on the All Campus Center at Davis Senior High School began on Oct. 25, 2016. On Feb. 7, 2018, the center was opened to students to serve as a cafeteria and study space in the middle of campus. The new building contains large windows, several lunch options and a career center to serve students.
The school had not had a centralized indoor recreation and eating space since 2010, when the school's cafeteria closed due to problems with black mold. Though the school offers off-campus lunches, students without means to leave campus are left without a centralized space. Anthony Vasquez, the student activities director at Davis High, remarked that it was not a good image.
"On rainy days during the winter months, we don't have any inside structure, and
students would eat upstairs in the L wing on the ground," Vasquez said. "Special-needs students would huddle under tin roofs. The school district wanted to fix the problem quickly."
After student and press campaigns, the $8 million project was underway.
"It's an awesome, beautiful space," Vasquez said. "I think there's still more to be done to utilize it. It does provide a place that's cool and attractive to hang out, no matter what socioeconomic status you have."
The Career Center is another integral space in the new building. Julie Clayton runs programs focused on job searching, scholarships, travel abroad and college applications. She receives around 25 to 35 students a day as well as dozens of college representatives each year. Tabling for gap years, summer projects and activities is conducted weekly to encourage participation throughout summer months. The office also hosts a monthly series on student financial planning.
"The idea is for students to come in and get help with life after high school," Clayton said.
The space also functions as a study area for students, with computers available for day use. Clayton explained that her office saw more visitors after being moved to a more accessible location.
"It's a welcoming, open, friendly place," Clayton said. "It's got food, tables and chairs that make it feel like a college."
Davis High senior Autumn Johansson appreciates the free area, even though she still spends most of her lunches downtown.
"In the times I have been in the All Students Center for lunch, it seems like a good mix of people," Johansson said. "It seems like everyone can be here for a safe space to do work. They made a strong effort for that."
Andre Clarke, another Davis High senior, likes the space but explained that he hopes more steps will be taken. Clarke said that the designated lunch space bred its own inclusivity problems and would benefit from seminars or assemblies to help students learn compassion.
"They built this really nice center for all students to hang out," Clarke said. "I think it should be made more inclusive and space for more tables. I've seen some kids sitting on the ground or some kids at tables telling others 'You can't sit here.'"
Vasquez also explained that his student government class has high hopes for improving the space and plans to implement their goals in the upcoming years.
"It should have more interactive space for students to communicate and advertisement for their clubs," Vasquez said. "We have TVs and space to put up accolades and trophies. We definitely have plans for it."
Written by: Genevieve Murphy-Skilling — city@theaggie.org