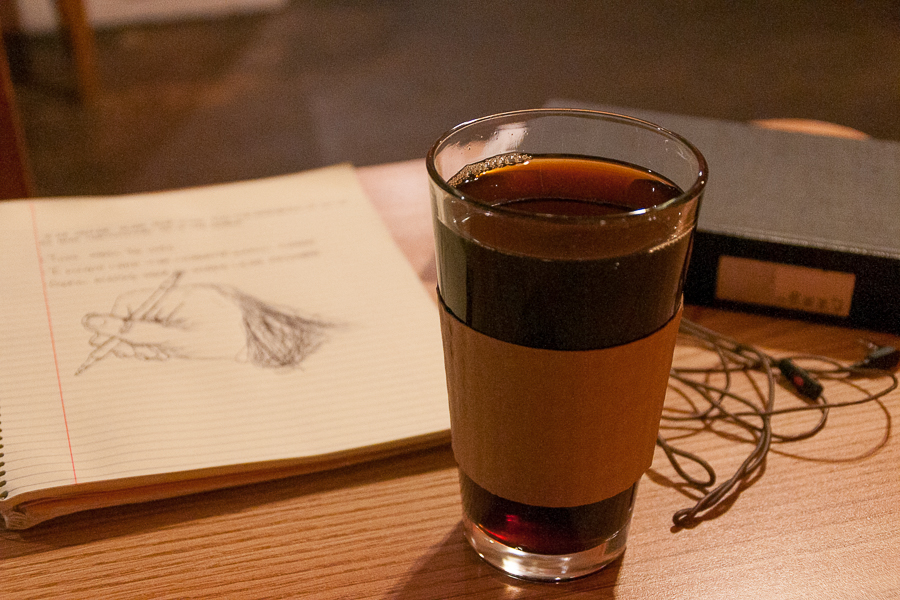 Davis cafe boasts down-to-earth atmosphere
With spring break just around the corner, many students are looking for cool spots to hang out together during the brief but sweet interim between Winter and Spring Quarters.
Brightly colored, homely and eccentric, the cafe in downtown Davis known as Delta of Venus is perfect for getting work done, hanging out with friends or spending afternoons preparing for the coming quarter's coursework. The venue boasts indoor seating as well as an outdoor patio.
"It's really lovely in the springtime," said fourth-year studio art major Diane Molandes.
"Especially when you can sit outside with some iced tea."
Prince candles, vases and votive figurines line shelves amid hanging collections of art and photography. Overseeing the soft clamor of the cafe with a loving eye is a neoclassical-style painting of a full-figured Venus.
Other Venus-like figures, faintly reminiscent of the Venus of Willendorf, adorn walls while baristas pour steamed milk into cups of espresso. The sense of an easygoing and friendly community is abundant in this space.
"I have been coming here for eight years, since 2010. I like the atmosphere insofar as the people that come here," said hydrology Ph.D. student Gugu Zikalala. "This is one of the few places I've been where people actually want to connect."
Hip, urban and laid-back without being overtly hipster, the eclectic collections of art — ranging from photography to collage to sculpture — give the cafe a very open and accepting atmosphere. Plus, the unique architectural layout of the shop maximizes the sense of homeliness of the space. Overall, Delta of Venus boasts a down-to-earth and poignant feel, and the coffee was good to boot.
"There is the daytime vibe, which makes it very quiet and an amazing place to sit outside and work," said hydrology Ph.D. student Katie Markovich. "The nighttime aspect is that Delta actually has a pretty thriving social scene around it. It is a community hub. The food is awesome, too."
Although Davis isn't a big city with lots of coffee options, it does have its quaint charms. With its comfortable atmosphere and well-priced beverages, undergraduate students may really enjoy Delta of Venus as a place to get work done and hang out with their peers.
Written by: Isaac Flores — arts@theaggie.org