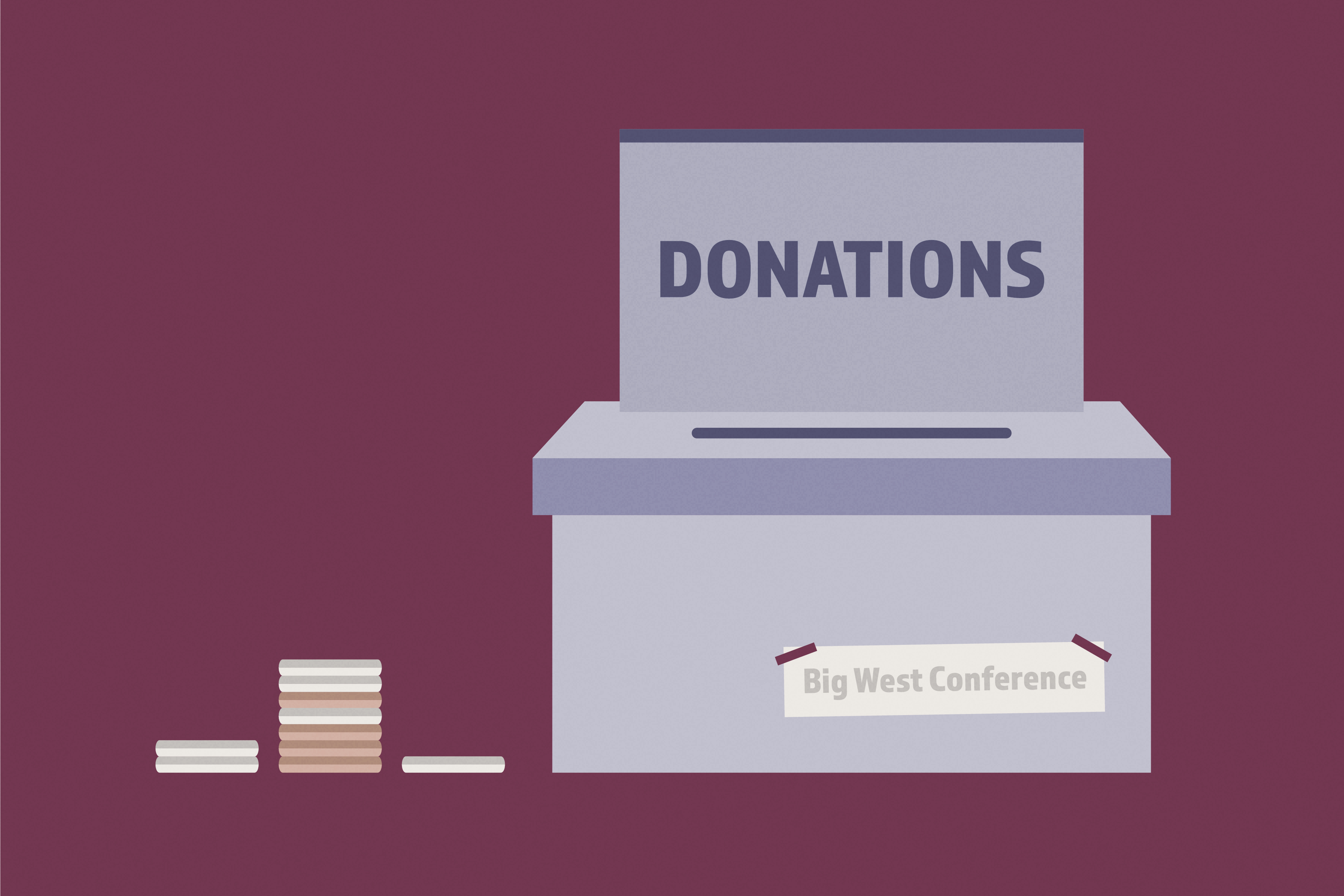 Big West Student-Athlete Advisory Committee raise money in monthlong event for Yolo County SPCA
For the 11th year in a row, UC Davis Student-Athlete Advisory Committee teamed up with the other committees from the Big West schools to participate in the Big West Coin Drive. The drive took place throughout the month of February, and students tabled at various UC Davis home athletic games to collect loose change for charities of the school's choice. For the past four years, 100 percent of the proceeds have gone to the chosen charities. This year, UC Davis selected the Yolo County SPCA –– Society for the Prevention of Cruelty to Animals –– to receive its raised funds.
The Yolo County SPCA is an organization and shelter that is dedicated to preventing cruelty to animals and finding these stray animals homes in the Yolo County area. The SPCA rescues stray animals and puts those who are adoptable into foster homes; this allows the shelter to learn about each individual animal's personality in order to find the best possible permanent homes for them. The organization also allows different opportunities for the community to volunteer in the shelter and donate to their cause.
Fourth-year wildlife, fish, and conservation biology major Lani-Rae Green serves as one of the SAAC's student officers, and she shared some insight on why the Yolo County SPCA was chosen as UC Davis' charity this year.
"Davis is really […] animal friendly," Green said. "I mean, you can't go to the farmer's market without seeing like five dogs. I think a lot of student athletes and people enjoy animals, and we wanted to partner with them this year for something different."
Additionally, Green shared some of her favorite elements about being a part of SAAC and the Coin Drive.
"I think it's just the fact that you know you can inspire people to make a change, and that it's not just that you're a student athlete, you just play your sport and you go to your classes," Green said. "You can kind of step outside of that a little bit.It's one of those things where you really know […] that the administration cares about student athletes as actual people, and [they] want to make the experience better for everybody."
SAAC is a leadership group underneath the umbrella of Intercollegiate Athletics. It acts as the bridge between student-athletes and the athletic administration, and they work with sports teams to orchestrate different community outreach events. Each of UC Davis' teams have one or two players that are chosen by the sport's head coach to represent their team in SAAC and to make sure that the student athletes have a say in the program's events and functions.
Sophomore community and regional development major and men's tennis player Mitchell Iwahiro also acts as one of SAAC's officers and mentioned how he got involved in the program.
"I was a representative last year, [… and] my teammate last year was an officer, and he kinda encouraged me to apply," Iwahiro said. "Lani [Green] also reached out to me over the summer. That's how I kinda got involved."
Green also commented the role that SAAC plays in the UC Davis community.
"I think our main job is to coordinate events like that and to get involvement from all of the students," Green said. "We're kind of the segway between the students and the athletics administration."
Aislinn Dresel, a fourth-year managerial economics and an ambassador for the swim and dive team, wraps up the trio of SAAC's student officers and added to Green's comments about the behind-the-scenes aspects of the organization.
"The [student] reps are the liaisons between what they hear in meetings and then giving that information to the teams, and we kinda filter that information first," Dresel said. "We go and talk to administrators or we go to the Big West Conference office or get stuff directly from NCAA or the compliance people at the school, and then we break it down for the reps to easily interpret and communicate with their team."
Dresel shared her favorite part about being a SAAC officer.
"I guess my favorite part [about being in SAAC] is definitely access to administrators because when you're younger and you're here, you think things are the way they are," Dresel said. "I guess, as a SAAC officer, you have the ability to change things, and […] you learn the right people to talk to in order to affect change."
Since being founded 11 years ago at the University of Hawai'i, Manoa, the Big West Coin Drive has raised over $196,000, with 2017's total being over $20,200 –– the fifth-highest number raised in the history of the fundraiser. The highest total ever raised took place in 2013 and had a grand total of $36,271.76 raised for charities.
Dresel commented on how the progress of this year's coin drive and compared it to last year's turnout.
"We did halfway totals, and our halfway total this year was a lot more than it was the year before," Dresel said. "It was triple what the halfway was the year before. It usually ends up being between $1,000 to $2,000, which I think, with it being a coin drive –– the essence of coins being very, very small –– it's pretty solid. Our [swim and dive] coach tries to match us, so every year if [the team] hits $50, [the team's two] coaches [each] give $20, and that's their contribution which is really nice."
Green also pointed out some differences that she noticed between this year and last year's Coin Drives.
"I feel like there's been a lot more involvement from the teams [this year]," Green said. "We kinda encourage the teams to compete with each other to see who can raise the most money and things like that.We've been tabling at a lot of different sports events, and we've gotten a lot of great input from the community."
Written by: Kennedy Walker — sports@theaggie.org