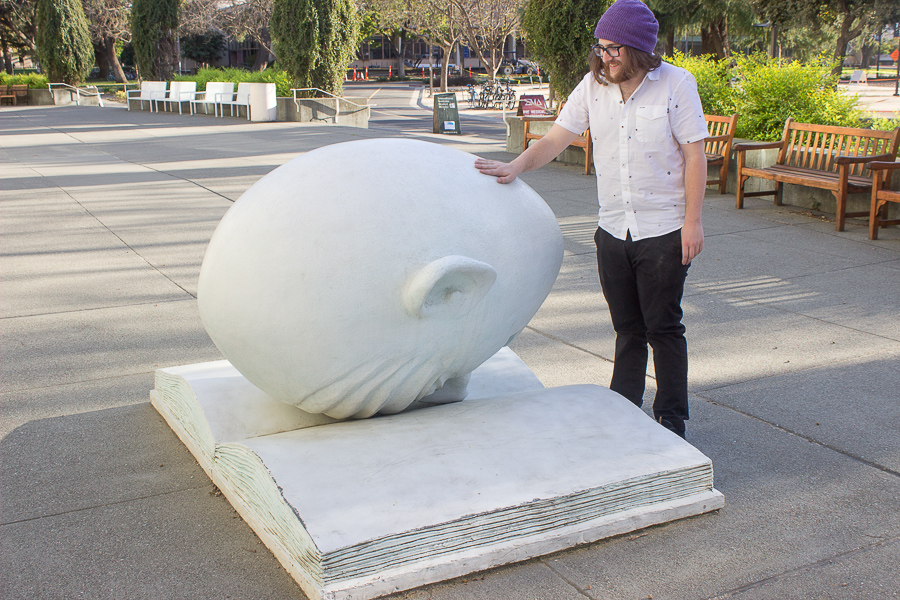 How to make the most of these last 10 weeks
With summer just a quarter away, The California Aggie has compiled 10 tips for you to have a successful and fun 10 weeks.
Get yourself to class!
This is some obvious, yet vital advice. Now that we have left behind the Winter Quarter blues, there's no excuse to stay cuddled up in bed. Although attendance may not be graded, it's in your best interest to go to class and be as attentive as possible. The uploaded notes and lecture videos may not be sufficient enough when midterms start to creep up on you. If you need to skip a class, plan ahead so you can borrow notes from a friend.
Stay organized
Try not to overwhelm yourself with all the work you have to do by staying ahead of your deadlines. Planners may seem like yet another waste of money on a notebook that ends up in the deep abyss that is your backpack, but planning is everything. With so many exciting events just around the corner that you don't want to miss out on, it's in your best interest to get your schoolwork out of the way so you have time to enjoy yourself.
Choose your classes wisely
Don't overload yourself with too many test-heavy, project-heavy and paper-heavy courses. Take the classes you need to take to meet your degree requirements, but don't be afraid to take classes in other subjects that might interest you as well.
Don't procrastinate
Coffee can only do so much for you when it's midnight and you've got a 10-page paper due in a few hours. Planning is everything, if you dedicate a couple of hours a day toward your classes, you won't have to waste your Sunday nights crying about how much work you have to do. Even if you work better under pressure, try to get some of the busy work out of the way so you don't have too much to worry about at once.
Change your study location once in a while
Try to find a study spot where you have enough space to lay out all your study materials and there are minimal distractions. Staying in the same room all day while studying can be dreadful. Get yourself some air every few hours and a change of scenery. That way you won't feel as if everything but your brain is asleep.
Eat healthy and get some exercise
Okay, so maybe blueberries and nuts won't help you memorize all the material you have learned, but certain brain foods (such as eggs, broccoli and nuts) give your brain enough stamina to study throughout the day. Regularly exercising may seem like some cliche advice your mother gives you when you start getting stressed out, but studies do show that exercise relieves stress. The gorgeous weather in Davis during spring quarter makes it almost inexcusable to not go for a run around campus or take a walk around the arboretum.
Get some sleep
Studying and attending class when you are half asleep will probably be the biggest waste of your time. If you've had a long night of working, treat yourself to a power nap and try to go to bed earlier the next night. Getting enough sleep plays a crucial factor in your ability to learn and process information, so try to get at least eight hours of sleep every night. And no — sleeping for four hours one night and 12 hours the next doesn't count.
Get involved in Davis activities
Spring Quarter is arguably the most fun quarter of the year. With the sun shining, you can always find students lounging around outdoors. This spring you can visit the farmers market, go to an on-campus concert and attend Whole Earth Festival and Picnic Day.
Schedule some time for yourself
With a ridiculously busy schedule it can be easy to feel guilty about having free time. However, studies show that having downtime can actually increase productivity and replenish attention spans. The same goes for socializing — make time for your friends so that way you avoid anxious and lonely feelings. Midterms and final season can be hectic, but don't be discouraged from taking a break for an hour or two to meet up with some friends.
Kiss the bookhead
If you disregard the last nine pointers and just kiss the bookhead, you are definitely guaranteed a successful quarter. Kissing the bookhead, in front of Shields Library, is one of the favorite Davis traditions. According to past Davis students, kissing the bookhead before midterm and finals will give you luck before an exam.
Summer break is just 10 short weeks away. Have a great Spring Quarter!
Written by: Sneha Ramachandran — features@theaggie.org