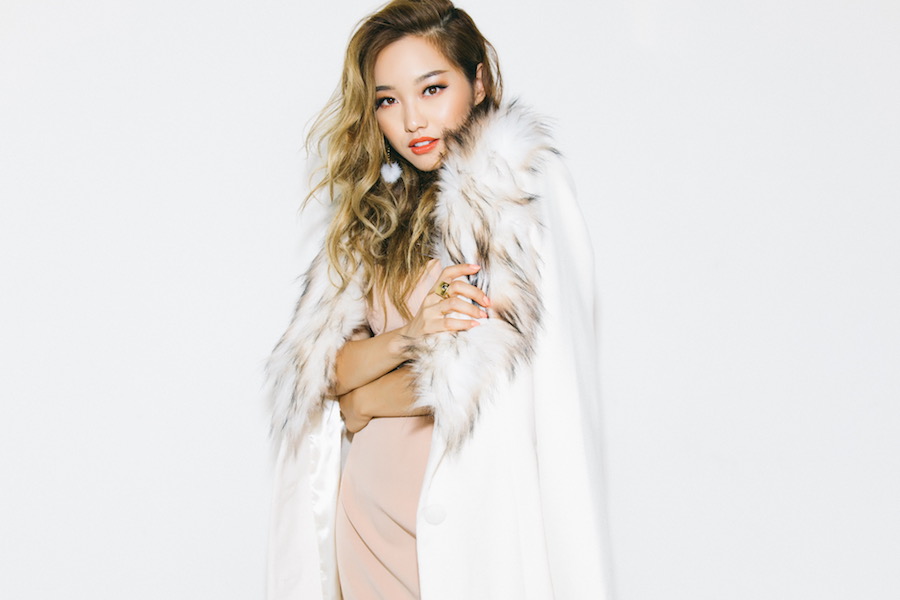 UC Davis alumnus and her life as successful content creator
Among the diverse list of notable, accomplished alumni from UC Davis, Jenn Im is a shining stand out. A Korean-American Youtube fashion, lifestyle and beauty vlogger, digital influencer, fashion designer, and collaborator, Im's reach (and talent) is expansive and  continues to arrive at new heights.
Often, conflicts surrounding genuinity come into play with content creators and those with large followings on social media. Im attempts to break through that by really being as true to herself as she can be. This standard of authenticity she holds for herself characterizes everything she does, recommends, says and posts about while promoting a message of positivity at the root of it all.
"It's a simple wish — but I just hope that they [her followers] can get some type of positive influence from it," Im said. "I try to keep my content as positive as possible, while still being realistic about my own emotions. A lot of people might see me as one-dimensional in the sense that the content I put out is always usually happy or uplifting, but I am just like any other person. I experience grief, pain, and loss — I just sometimes choose not to show that part of my life."
Inherently, Im pushes a message of inclusivity, shifting societal norms on what is deemed beautiful or even acceptable.
"Growing up, I never saw anyone in traditional media that looked like me," Im said. "To be frank, I am a petite 5'1″ Asian girl and that is definitely not the norm in American society."
According to Im, Youtube and the Internet at large were able to fill this role of giving her a free, welcoming platform from which her voice could be heard. In turn, she was given a chance to impact other people's lives.
"I guess I retreated to YouTube and the Internet because it was there that I found representation," Im said. "I'm happy now that girls can find my channel and my content and hopefully see a face that looks familiar. I've never felt treated differently because of my Korean identity, but I do find that in Korea, I am too American. And in America, I am too Korean. It's this weird limbo where you don't feel 100% accepted, but it's something that I've learned to accept and grow with."
Im's channel, cleverly named "clothesencounters," originally started off as a collaborative effort between her and a friend from her Los Angeles hometown. After about a year and a half, Im took the reigns and continued the channel alone while attending UC Davis. On how her channel has evolved over the years, Im notes the core of it hasn't really been altered, but that other production and content related changes have occurred.
"I think the core of my channel has stayed the same — I'm introducing my genuine and authentic interests and passions (fashion, beauty, lifestyle) on a weekly basis," Im said. "I love to share and make content that can uplift people's day whether that's through a vlog or inspiring someone through a lookbook. But of course, a lot has also changed […] My beauty skills have definitely improved over the years (haha) and the production level has increased a lot as well. I also have a graphic designer and my fiancé, Ben, as my videographer."
Regarding her style evolution, Im gives credit to her surroundings as an influence. Her main approach when it comes to clothes, though, has always been having fun with it. Her greatest advice is prioritizing the garments that make you feel comfortable but, most importantly, ensure that you like yourself above all else.
"I think my style is always somewhat influenced by my surroundings," Im said. "For example, in the bay, it was definitely more vintage and more about mixing high and low. But because Los Angeles is such a hub for fashion, I feel like I've refined my style here and in tune with trend forecasting."
On creativity, the creative process and slumps, Im highlights the importance of just consistently practicing her craft all the time even when creativity seems to be at a low point.
"One of my favorite artists, James Jean said that the body was just a vessel," Im said. "You can work at something every single day because it is your mind that is the driving force. Of course, like any creative, I find myself in slumps. But the most important thing for me is to keep going. Even when I don't feel like the most creative, it is important for me to keep doing my craft and to keep applying myself."
Although Im did not learn any technical skills that would apply well to her specific career, her whole experience at Davis helped develop a strong hardworking attitude. As four years of college tends to do for most, her time here also helped catapult her into adulthood.
"Studying at Davis definitely helped shape the work ethic I now have today," Im said. "I work extremely well on deadlines and that's what I pride myself [in]. Although, because the UCs are such research-based institutions, I can't say that I learned too many practical skills for my channel as a Communication major, besides, well, of course, communicating. Because Davis is in a remote area, I felt like my only creative outlet was truly YouTube and that's what made me focus on my channel even more. I'm grateful for that!"
As far as advice goes for students interested in a future beauty or fashion industry career, Im points to evaluating your motivations and passions.
"Make sure you really love it," Im said. "Fashion, as many people know, is a cutthroat industry. And the beauty industry might seem glamorous, but at the end of the day, you're working a job and like anything in life, it will take so much hard work and dedication. You have to make sure you're here for the right reasons."
Written by: Cecilia Morales — arts@theaggie.org