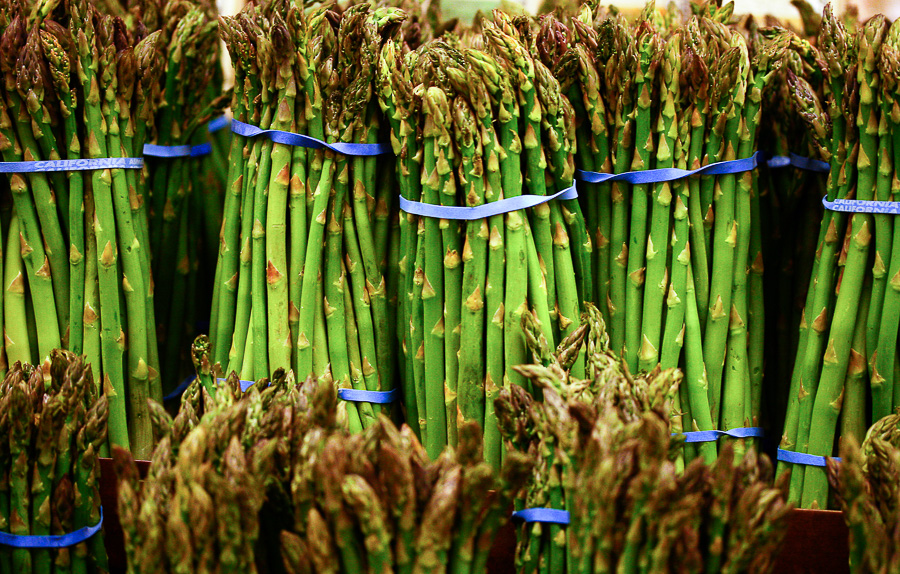 This April, cook dishes with springtime ingredients
Spring has arrived and, on the coattails of the much anticipated season, with it comes a myriad of exciting ingredients. From asparagus to rhubarb, spring is a time of delicious fresh produce. The Aggie is here to show you not only which spring produce to use, but how to use it.
Gone are the days of the hearty, stick to your ribs winter meals. As delicious as these can be, springtime invites food with the goal of maximizing your day in the sun rather than tiding you over in the frigid winter.
Asparagus is a quintessential spring vegetable. Along with being great for you, it's incredibly versatile. Most of us simply grill or saute the green spears but that only scrapes the surface. Mark Bittman of The New York Times has developed a recipe for asparagus pesto. His take on the classic basil pesto is the perfect sauce for spring themed pasta dishes. It can even be used as a spread on toast or served with eggs. Regardless of your pesto usage, this recipe provides a nuanced way to infuse asparagus into your spring meals.
Leeks are another springtime vegetable. These large green stalks are packed with flavor, but often leave individuals stumped as to how to implement them in the kitchen. Look no further than Celia Barbour's recipe from The New York Times. Her leek, mushroom, and goat cheese tart perfectly uses the vegetable. The dish is marked by its student friendly approach. Simply requiring store bought puff pastry, mushrooms, leeks and cheese. Only taking minutes to assemble, this tart will wow guests without any of the expected arduous kitchen work.
Lastly, we have frozen yogurt. After all, no meal list is complete without a dessert. Sherbet, sorbet, frozen yogurt and ice cream are all synonymous with warm spring or summer days. David Lebovitz spent his early years at famed Berkeley restaurant Chez Panisse, where he honed his skills as a cook. One of his main areas of knowledge lies within the realm of frozen desserts. His mango frozen yogurt provides the perfect example of the warm weather sweet we all crave. While mangoes aren't known as a springtime fruit, there are many other fruits such as peaches, strawberries and apricots that could serve as delicious substitutes.
The beauty in springtime dishes is that they don't have to be complex. In fact as the above recipes have shown, they are often times deceptively simple. Make an effort during these next months to seek out spring specific produce. Both you and your guests will thank you for it.
Written by: Rowan O'Connell-Gates — arts@theaggie.org