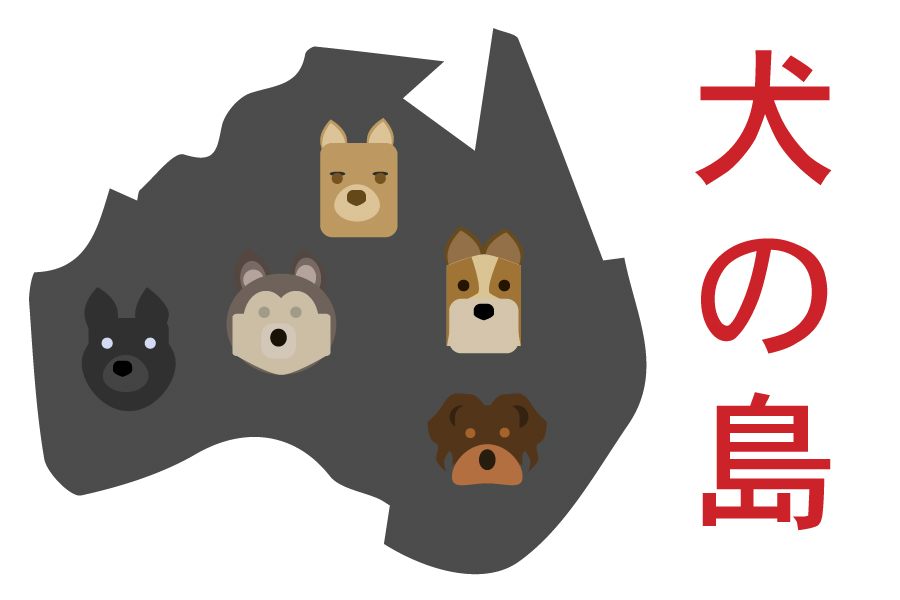 Wes Anderson's newest undertaking reaches new imaginative heights
Unlike anything of its kind, Isle of Dogs is uniquely imaginative, enthralling audiences into the world of its fictional dystopian-esque Japanese land. True to form, Wes Anderson delivers a cinematic experience full of hilarity, deadpan wit and emotional charm. As Anderson's second venture into the realm of stop-motion, the cinematography of Isle of Dogs is impressively detailed, with every scene mapped out with expert-level precision. The star-studded cast of the film bring Megasaki City's inhabitants to life, featuring iconic voices from actors such as Bryan Cranston, Edward Norton, Bill Murray, Jeff Goldblum, Greta Gerwig, Scarlett Johansson, Liev Schreiber and more.
Following the outbreak of a massive canine flu, all dogs of Megasaki City are exiled to Trash Island by the authoritarian regime of Mayor Kobayashi (played by Kunichi Nomura). In an attempt to rescue his lost canine, Kobayashi's young nephew Atari (played by Koyu Rankin) embarks on a journey to Trash Island to save the banished pups. Adventure ensues as Mayor Kobayashi's rival searches for a cure to the epidemic, Atari seeks out his lost pup and then attempts to save the entire species of dogs before it's too late.
While watching this film, what struck a chord with me the most was Anderson's use of Japanese culture as one of the most centermost aspects of not only the story's narrative, but also the logic of the film itself. From a Western point-of-view, many audience members are not aware of the intricacies that lie within Japanese culture, myself included. This allowed Anderson to take creative liberties with the plot and setting of Isle of Dogs — a tactic the director has often demonstrated in his past projects — whether that be to further the story along, smooth over plot holes, or simply allow for the film to evolve within its uniquely crafted and bizarre sphere. However, this also has raised the question amongst many critics of whether or not Anderson has accurately depicted Japanese culture in its rightful form. Granted, although it is a fantasy film about talking dogs, Anderson does indeed stretch beyond the limitations of what may be considered politically correct, from the mainly American voice cast to the Japanese puppets utilized within the animation.
But Isle of Dogs does not solely exist to entertain with its stop-motion animation and a few laughs. Although it does just that, there is also a deeper, if not simpler, overarching aspect of the story itself surrounding the corruption that can occur amidst the ranks of good and evil. Although they're only dogs, the characters undergo a very human level of internal struggle, while battling against Kobayashi's sinister plot to destroy them. And there lies one of Anderson's greatest skills as a filmmaker: his ability to tap into humanity's greatest universal flaws. So, whether you're a die hard Wes Anderson fan, an indie movie aficionado or you simply love dogs, Isle of Dogs will not disappoint, leaving you with some thought-provoking insight by the end of its adventure.
Written by: Sydney Odman — arts@theaggie.org