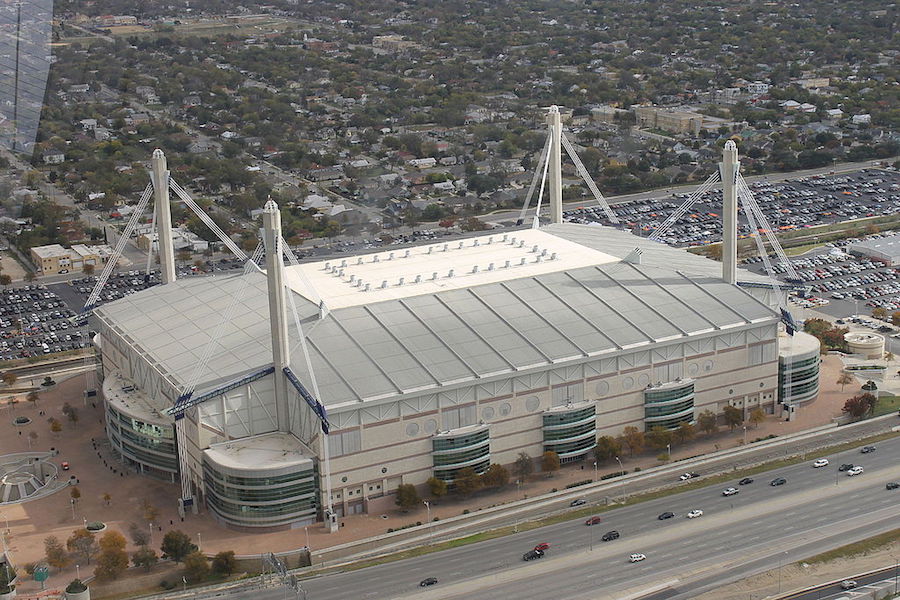 After a tournament filled with upsets, Villanova comes out on top
The Michigan Wolverines and the Villanova Wildcats faced off against one another in the NCAA Men's Basketball Championship on April 2 after an unpredictable tournament filled with upset, intrigue and entertainment across the board. The game, which was played in front of a packed house of nearly 70,000 people at the Alamodome in San Antonio, drew attention from across the world of basketball with notable players like Villanova red-shirt junior Mikal Bridges and Michigan first-year guard Jordan Poole, whose thrilling buzzer-beater earlier in the tournament helped keep Michigan's hopes alive. However, once the game began, the attention shifted to an unlikely place.
After a slow start from the Wildcats where they trailed Michigan 14-8 after six minutes of play, Villanova head coach Jay Wright found a spark in the form of red-shirt sophomore guard Donte DiVincenzo, who entered the game with a much-needed three-pointer and never looked back. Despite falling behind by as many seven points, Villanova fought hard to keep it close. Finally, took the 23-21 lead on a DiVincenzo jumper. After a brief exchange of baskets with the Wolverines, DiVincenzo's stellar shooting helped the Wildcats secure a comfortable margin after going ahead once and for all 25-24 and never looking back.
Despite showing some life in the second half, Michigan was never able to overcome the deficit, falling behind by as many as 22 points on multiple occasions. DiVincenzo's 19 second-half points and Bridges's 15 were too much to handle, and despite Michigan showing life throughout the half, they were never able to overcome the Villanova onslaught.
DiVincenzo's 31 points off the bench on 5-7 shooting from three-point range proved too much for the Wolverines, whose entire bench squad scored just seven points. He didn't do it alone, however, as Bridges, who is expected to be a sought-after pick in the NBA draft, scored 19 points of his own. On the boards, first-year forward Omari Spellman led the way for his team with 11. For Michigan, led by 23 points from senior guard Muhammad-Ali Abdul-Rahkman, the inability to shoot the ball from three-point range while also failing to get any meaningful production from their bench proved costly for the Wolverines, who eventually fell 79-62.
With Villanova's victory, the team became the champions of Division I men's basketball for the second time in three years and third time overall. With Bridges, who was also a part of their last title run, expected to be a high pick in the upcoming NBA draft, the looming signing day could prove vital to their continued success in the long run.
Written by: Bradley Geiser — sports@theaggie.org