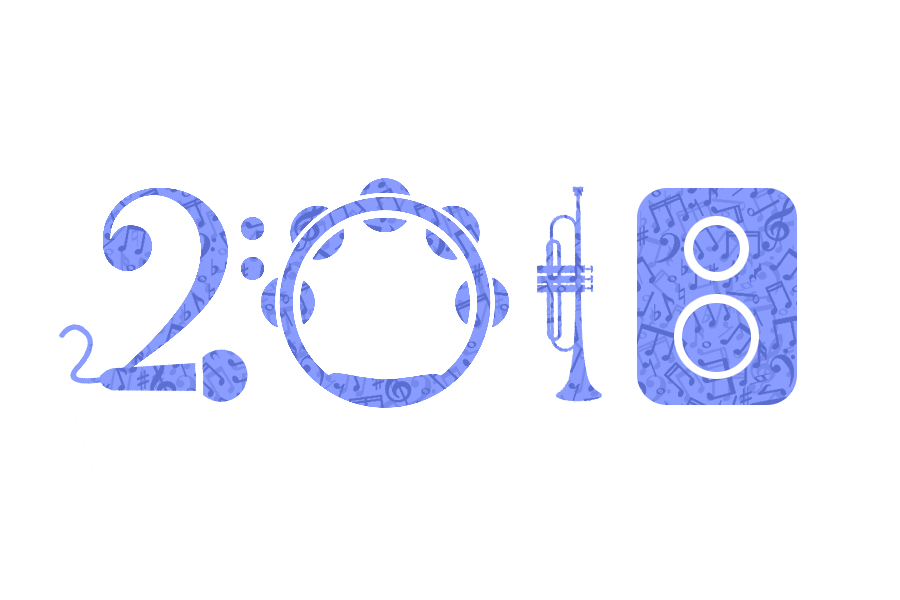 Brandi Carlile, Black Panther, surprise reemergence of MGMT mark strong musical beginning to 2018
While the novelty of the new year has worn off, 2018 is still quite new. Three months into the year, a lot is already changing, but the stream of great new music seems to remain a constant. I know that Davis students lead busy lives, so I've provided you with the best albums 2018 has to offer — so far.
Multiple Artists: "Black Panther: The Album"
Notable Tracks: "King's Dead," "Paramedic!," "All The Stars"
By now we all know Black Panther as the Marvel film that swept the nation over the past few months. One of its most captivating components is its soundtrack. Curated by rap mega-star Kendrick Lamar, the soundtrack features the likes of Schoolboy Q, Vince Staples, SZA, Anderson .Paak and Travis Scott. The star-studded group culminates in a surprisingly easy pick for one of 2018's best albums to date.
MGMT: "Little Dark Age"
Notable Tracks: "Me and Michael," "Little Dark Age," "When You Die"
The name MGMT should be familiar to most. The band burst onto the scene in 2007 with their album "Oracular Spectacular." Armed with notable tracks "Electric Feel," "Kids" and "Time to Pretend," MGMT seemed as though they were here to stay. That narrative quickly changed as the band released album after album, all with lackluster material. Not only is "Little Dark Age" the group's first studio album in five years, but it's also the first noteworthy music put out by the band since their sophomore album, "Congratulations." The album seems almost a last gasp effort by the musical group, and somehow after all these years they've struck gold again. It's a far cry from "Oracular Spectacular" — and that's a good thing. Characterized by synth-rock and funk sounds, "Little Dark Age" is the maturation we've all been waiting for. MGMT is finally leaving behind the sound of their youth and fame, and that is why we are finally listening.
Brandi Carlile: "By The Way, I Forgive You"
Notable Tracks: "Most Of All," "Every Time I Hear That Song," "The Mother"
One of the emerging stars in the folk-pop-country scene, Brandi Carlile is a singer-songwriter we can all get behind. In previous work, she's won over fans with her simple yet poignant lyrics and breathtaking vocal range. Her latest album is no different in regard to these traits, but it does offer previously unheard content by Carlile. Subjects range from Carlile's new motherhood to addiction and love and heartbreak. It's an unapologetic project portraying growth and all the ups and downs life throws our way.
If the first few months of 2018 are any indication, we are in good hands musically. While we are sure to see many more albums released in the upcoming months, these projects are some of the earliests picks for best album.
Written by: Rowan O'Connell-Gates — arts@theaggie.org