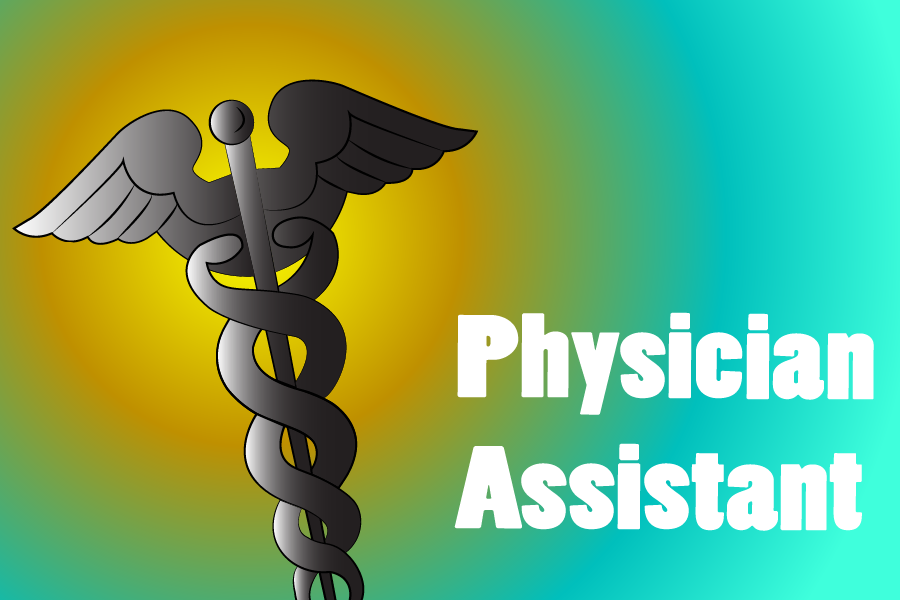 PA education, career reality, job mobility
The physician assistant position is a relatively recent profession in healthcare that has become a rapidly growing entity. PAs make patient care more accessible, particularly in primary care with a constant shortage of doctors. The PA profession has also gained traction as a future career path for undergraduates at UC Davis.
The American Academy of Physician Assistants shares the history of the genesis of the PA profession on its website. The PA was a product of a lack of primary care providers and the fast-track training of doctors that took place during WWII. Inspired by this, the first class of PAs was put together in 1965, and soon the new concept gained acceptance and recognition as a creative solution to the shortage of physicians. Today physician assistants have accreditation standards, a national certification process and standardized examination.
Dr. Jeffrey M. Pearl, a cardiac surgeon by training, and the director of the physician assistant program at the Betty Irene Moore School of Nursing at UC Davis, dedicates his time to educating the next generation of PAs because he finds them to be a key part of the healthcare team.
"[PAs are] the primary people that assist in the operating room in several specialties, including the one I was in, which was cardiac surgery," Pearl said. "They […] really are right there with the surgeon doing everything. They also take care of the patients post-operatively. As I was getting further in my career and starting to teach more, I felt I had a good understanding of what the PA role is — I understand their value — so that's why I want to get involved with educating the next generation of them."
The PA role helps buffer some of the constant shortage of physicians by expediting the medical education into a program of about 27 months, and requiring no following internship or residency — the PA is allowed to begin practice immediately, one of the main points of difference between the PA and MD. It is important to note, however, that PA applicants often must have 1,000 to 3,000 clinical hours in order to even apply. This displays a reversal of the general timelines between the PA and MD education systems, wherein the MD training involves more years of education after undergraduate, and experience accumulation comes much later.
"The biggest difference between a physician assistant and a medical doctor in terms of the clinical practice, is that a physician assistant doesn't practice independently," Pearl said. "They do need a supervising physician. Now that can mean a lot of things. Typically if it's in a surgical practice, they will be in the OR with the surgeon, but they may open or close before the surgeon is there. They may be seeing patients, putting in lines, taking out lines […] without [the doctor], but they can't go do an operation on their own."
However, this doesn't mean that the PAs are completely bound by their supervising physician with no independence or space to work with patients on their own. For instance, as Pearl explained, in urgent care or in office practices, PAs can practice without the physician on-site. They have an arrangement with the physician who will audit a certain number of their charts, which decreases as the PA gains experience. Therefore, as Pearl expressed, trust and mutual communication is key in the PA-physician relationship. Although the PA education is shorter, Pearl expressed that PAs are still able to perform 80 percent of what a physician can and must absorb similar amounts of rigorous academic material.
"A lot of people have this conception that when they first get a PA instead of a doctor, they're like, 'you're not a doctor,' but I feel like that's now being transitioned out," said Nerisa Yokoyama, a second-year neurobiology, physiology and behavior major and pre-PA student. "Being a PA should be just as respected as a doctor."
Yokoyama shadowed an emergency department PA, and found that the PA was able to help many emergency patients get care sooner than they would have if they had all been waiting to see only a doctor; wait times can generally run from four to eight hours.
"I actually think there's so much more you can do than a doctor when you're a PA, because PAs don't have to be stuck in one specialty," Yokoyama said. "Once you're certified as a PA, you can work as a PA in the [emergency department], you can do family care, you can do surgery, you can do kind of whatever  — and as soon as you don't feel that's right for you and you lose interest — you can move somewhere else and that's perfectly fine."
The Pre-Physician Assistant Club at UC Davis was founded to help support and guide undergraduates who have an interest in learning about the PA path by providing them with guest speakers, mentors and creating events such as CPR clinics. Stevie Lamb, the club's president and a fourth-year NPB major, began her career at UC Davis as a pre-med student. After exploring other niches in health care, Lamb has decided to follow the PA pathway, particularly because of its fluidity between specialities.
"I think it's a really special profession that lot of people aren't aware of," Lamb said. "When I started Davis, I wanted to go to medical school, but then I started to research more into different opportunities that are available. [The PA profession] really inspires me because you get to work with underserved communities and […] I always like to challenge myself and do new things […] so I kind of like the flexibility to keep learning."
A general trend currently taking place in health care is the shift toward an interprofessional and team-based approach. For instance, in a hospital ICU setting, as Pearl explained, a surgeon, ICU physician, a nurse practitioner, PA, nutritionist and perhaps even a child life specialist in the case of children's hospitals, may all come together to take care of that patient. This trend extends to outpatient settings as well, such as in a sports medicine clinic where another provider, such as a physical therapist, may join the care team.
"[Teamwork] does a few things," Pearl said. "It improves communication, it improves efficiency of patient care, and it just improves the patient care. They get things done quicker and there's more collaboration. We have a shortage of physicians […] but we don't have a shortage of people needing primary care. So the PA is really filling this vital role of being able to get access to care for thousands and thousands of patients who would otherwise not be able to see a doctor. And the PAs are doing probably just as good or better than a lot of doctors seeing these primary care people. That teamwork is very critical. You have to trust each other and communicate in order to do that. "
Written by: Sahiti Vemula — features@theaggie.org