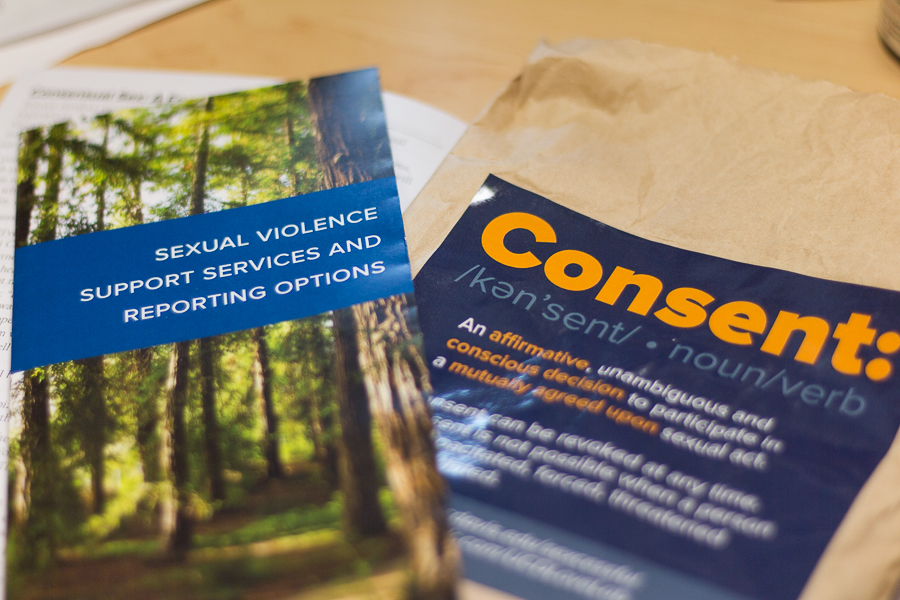 Cases allege discrimination, failure to respond to complaints of sexual violence
On Dec. 5, 2017, The California Aggie received files from the U.S. Department of Education, Office of Civil Rights concerning two Title IX cases opened against UC Davis in the spring of 2015 after having filed a Freedom of Information Act request for the documents.
The first letter, written to former Chancellor Linda Katehi and dated March 24, 2015, describes three claims that the complainant, whose identity was withheld in compliance with the office's case processing procedures, leveled against the university. The claims allege that UC Davis "failed to provide student with a prompt and equitable resolution of her complaint of sexual assault" and that it "fails to promptly and equitably respond to sexual violence complaints, reports and/or other incidents of which it has notice." The complainant also alleges that the university's failure to respond to this incident of sexual violence "allows students to be subjected to a hostile environment on the basis of sex."
A second letter, dated Oct. 17, 2017, was sent to current Chancellor Gary May to notify UC Davis of a change in scope in the investigation. It included information about a second case opened on May 20, 2015, which claimed the university discriminated on the basis of sex and again failed to provide a prompt and equitable resolution to a second student's complaint of sexual assault.
The second student's complaint was originally added to the first investigation, but after a change in scope for the first claim, the second student's accusation is being looked at as a separate issue.
During an investigation, the OCR acts as a neutral fact-finding body. Its responsibility is not to assess the case of sexual assault itself, but to investigate whether the complainant's rights were violated by the educational institution. The OCR investigates issues of discrimination for educational bodies that receive federal funding from the U.S. Department of Education. Title IX cases specifically deal with discrimination on the basis of sex.
Because these are ongoing cases, all information about the case has been withheld. The first letter from 2015 includes five and a half pages of blacked-out information due to a possibility that release of the information could impede the investigation or "constitute an unwarranted invasion of privacy."
Wendi Delmendo, UC Davis's Title IX officer, said that changes in the University of California's sexual harassment policy over the past few years have attempted to combat issues like those described in the Title IX cases. As detailed in a letter to students in June 2017, Delmendo noted that there has been an increase in full-time investigative staff at the Title IX office in response to efforts by the UC to better handle sexual assault claims.
These investigators interview both the victim, the complainant, the accused and the respondent, and then gather evidence and witness testimony from both sides. After this process is complete, an evidence packet is given to both parties, at which time they may provide additional information and suggest questions for the investigator to ask. At the end of this process, the report is completed and the investigator makes a suggestion as to resolution. This entire process is supposed to be completed in under 50 days in compliance with UC policy.
"We have to complete the investigation in that time frame unless there is a good reason," Delmendo said.
Due to confidentiality, Delmendo could not speak to the 2015 cases. Investigators at OCR did not respond to requests for comment.
When asked for comment, Chancellor May linked to a statement given on Dec. 13 of last year titled "Abusive Behavior is Unacceptable," which is a response to the growing #MeToo movement.
"Our protocols and processes [for investigating abuse] have improved greatly over the years," May's statement read. "We've made solid strides in how we provide education and training."
Written by: Taylor LaPoint — campus@theaggie.org