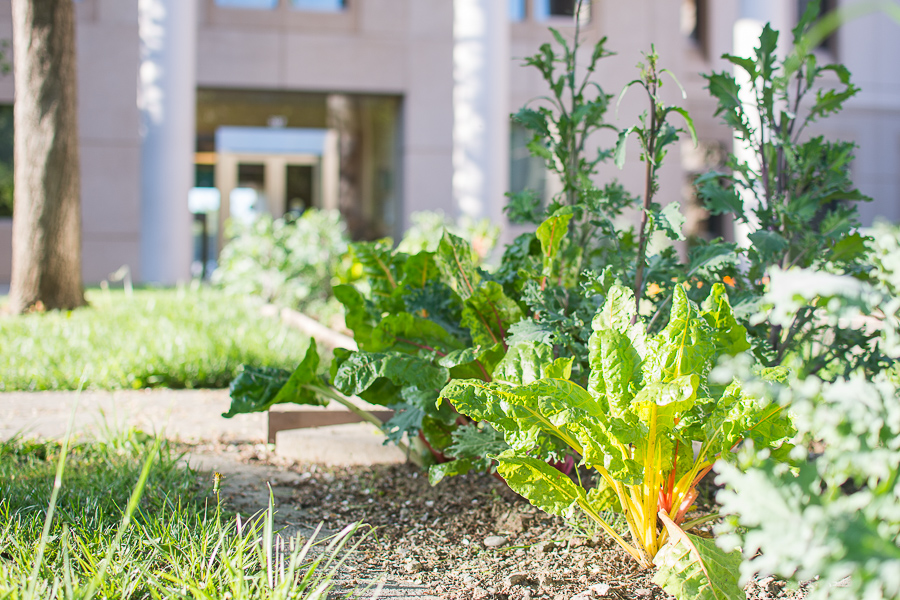 Innovative agriculture projects run by Davis students
For three consecutive years, UC Davis has remained number one in agriculture studies worldwide. Over the years Davis has earned its place as number one through award-winning research publications and rich teaching and research programs. Davis offers numerous opportunities for agriculture students to get involved with student-run farms, agribusiness training centers and entrepreneurial programs. In recent years, university students have innovated and implemented unique programs to highlight the importance of urban agriculture and apply these practices.  
Urban agriculture is the practice of cultivating and distributing produce to urban areas. The practice has become increasingly popular due to the increase of worldwide urbanization. UC Davis offers students the opportunity to gain a hands-on learning experience in urban agriculture. A prime example of this is the Student Farm. The student farm consists of an ecological garden, a market garden, a vineyard, a greenhouse and more.
Only a 10-minute walk from the Memorial Union, the Student Farm is located on Extension Center Drive and stretches across a 20-acre parcel. The farm began in the late 1970s and was run by a group of UC Davis students. The goal of the farm was to allow students to learn and experience farming and gardening techniques through problem-solving and experimentation. Each quarter, student employees and student volunteers initiate projects to promote long-term stability.
Raoul Adamchak is the manager of the market garden and oversees the nine acres of certified organic produce. Adamchak details what the market garden contributes to the Davis community through education programs and student projects.
"We grow nine acres of organic vegetables through the CSA, which stands for community supported agriculture," Adamchak said. "It's basically a subscription produce service so every week we provide a full basket to 108 members of the Davis community, including students, faculty and administrators."
The vast nine-acre garden is certified organic farmland, meaning that the produce is not cultivated with the use of synthetic pesticides or fertilizers. Instead, the market farm is run by relying on practices that support ecosystem services such as pollination and natural pest control from the animals and organisms from the surrounding landscape. The garden hosts owl houses and trees in attempt to attract birds to prevent rodent infestation and vibrantly-colored flowers to attract pollinators.
In addition, some of the produce that is locally grown at the Student Farm is sold to the dining services, the ASUCD Coffee House and the Farmers Market here on campus.
Moreover, the Student Farm also engages in other distinct programs that allow students to "dig" into more hands-on experiences by addressing food insecurity and educating young children.
"At times we have a surplus of produce and the student farm provides fresh local produce for the UC Davis students free of cost," Adamchak said. "The Fresh Focus project provides more and more food every year for students who may not be able to afford fresh vegetables, to make that available to them is just great!"
The students who started the initiative navigated the "red tape" of donating food on campus and since then, the donation of food has grown exponentially in the past two years.
Margaret Cooper, a third-year environmental science and management major and lead student farmer at the Ecological Garden, expanded on another intriguing initiative, the Flower Project. Starting in fall of 2017, the project has provided the Davis community with local weekly flower arrangements for campus events, dining hall decor and the CSA.
"The Flower Project grows flowers in both the ecological and market garden and provides beautiful flowers that grow seasonally to our campus and around Davis," Cooper said. "The Flower Project has allowed me to find my passion in gardening. Before coming I didn't realize how much I enjoyed spending my mornings in the garden harvesting flowers that I wouldn't find down the street at Trader Joe's, and since then I have learned the importance of supporting local farms and local flower production."
Cooper detailed how many grocery stores import flowers from different countries such as Columbia and other parts of Latin America. The transport of these flowers emits a significant amount of carbon dioxide into the atmosphere, which is detrimental to the environment.
Contrary to popular belief, volunteers and student employees don't require any previous experience to get involved on the Student Farm. Internships, volunteer programs and UC Davis classes offer numerous ways for students to participate.
"I came to the Student Farm with little to no knowledge of gardening except for some weeding and basic transplanting I did with my parents as a child," Cooper said. "The Student Farm has allowed my learning about running a small scale flower CSA, how to repair drip irrigation, and create new beds as well as crop plants for the seasons [which] was helpful because as our food crisis grows due to climate change, it will be necessary for us to gain access to food."
Additionally, the Student Farm welcomes even volunteers and student employees who are not agriculture or plant science majors.
"The farm allows other majors to broaden their scope and learn about agriculture," Cooper said. "The community at the Student Farm is extremely welcoming to all, I feel very blessed to have met all the interns, volunteers, and other student farmers."
The Student Farm is directed by Katharina Ullmann. Ullmann helps staff and student employees to ensure that the Student Farm is a space where students can gain valuable insight or take a break from the fast-paced school day.
"You might spend most of your time in your dorm room, in class, at the MU or the library, but this sort of lets you take some time away from all that and allows you to slow down and observe things, which I think can be a good break from the rush of classes," Ullman said. "There is all the regular stuff that goes on around here in terms of growing food and students coming out here to learn, but there are [also] a lot of exciting projects that happen especially during the spring."
One project currently in progress this quarter is the Kids in the Garden internship program. UC Davis students can receive credit by leading tours for elementary school children.
"On certain days you might see a bunch of little kids running around the garden and that's the Kids in the Garden program," Ullmann said. "This quarter the students are giving tours to younger children to help them learn about where their food comes from and explore the different kinds of plants and animals that they might find out here. The students also come up with different activities to essentially help these kids connect themselves with nature."
Furthemore, those interested in plant science might find the Student Cooperative Organic Plant Breeding Education project an interesting initiative. During the spring, a group of students — both undergraduates and graduates — attempt to breed new varieties of produce such as peppers, tomatoes and lima beans for organic systems.
"Right now they have started growing in the greenhouse and they are then going to put the plants into the ground and track the plants and save seeds from the ones that they think look promising," Ullmann said.
By taking part in the Student Farm projects, students are given the opportunity to seize leadership roles. Most, if not all of the projects were started by students and continue to be student-run, which are supported by UC Davis staff.
"I think it fits nicely with the history of this space," Ullmann said. "This farm was started by a bunch of students back in the 1970s because they wanted to learn about the things they weren't learning in class."
The Student Farm provides students with an understanding of where their food comes from and what it takes for one to grow healthy and sustainable produce, regardless of major or career goals.
"I think there is a lot of opportunity for non-science or ag majors to learn where their food comes from which could be from a cultural, nutritional, art or sociological perspective," Ullmann said. "This space can be a really good area to get some hands-on learning and a sense of community that is very different from other places on campus."
Students can also get involved in the Student Farm projects by attending community events, signing up for the listserv found on the website or simply just wandering around the beautiful gardens.
"It's a really beautiful space and it feels a little bit like an on-campus oasis," Ullmann said. "You don't need to have any farming or gardening experience to come out and get involved, we're all here to learn."
Written by: Sneha Ramachandran — features@theaggie.org