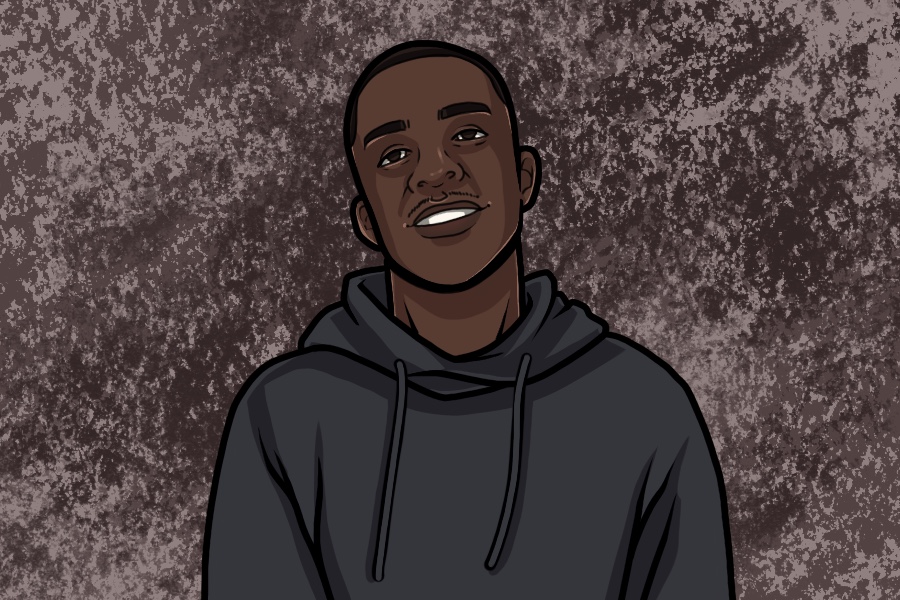 Student Housing hosts communal event for residents, student staff
On April 4, Student Housing staff members and other administrative officials held a community processing event in Wall Hall in the Tercero dormitory area to acknowledge and provide a safe space for students and community members to process the recent shooting of Stephon Clark.
Clark, a 22-year-old African American man, was shot and killed on March 18 in Sacramento by two Sacramento police officers. Clark was approached by the officers who were responding to a vandalism complaint in his South Sacramento neighborhood; within 10 minutes, the officers fired 20 shots at Clark, who was unarmed, killing him in his grandmother's backyard. According to an autopsy performed by Dr. Bennet Omalu, Clark was struck, primarily in his back, eight times.
Clark's case has received national attention and outrage.
In response to the traumatic and sudden nature of Clark's death, Student Housing officials coordinated a processing event to create a safe space for students, including those within the residential halls and living off campus. The event allowed attendees to express their emotions and receive and give support.
UC Davis' Director of Diversity Inclusion, Rich Shintaku, began the program by expressing how strongly his colleagues were affected by this traumatic event and their concern over the current condition of the nation. He briefly discussed the relationship the university had with Stephon Clark — a member of the community in Sacramento as well as in Davis.
"[There is a] higher sense of emotion, of feeling," Shintaku said. "Stephon Clark. I will say his name. [Clark] is a real human being, we have interacted with him here as part of UC Davis. [The shooting of] Stephon Clark is really personal to us here."
Shintaku referenced Chancellor Gary May's recent email regarding the impact of Clark's death, sent out to students and staff, as well as the work being done by the UC Davis Police Department. Joseph Farrow, the UC Davis Chief of Police, is currently prioritizing situational de-escalation. Shintaku also highlighted the current studies of the Firearm Violence Research Center within the Violence Prevention Research Program at UC Davis.
Residential Education Coordinator Vincent Cardenas and Conduct Coordinator Adam Dowrie began the next portion of the program by outlining the sequence of events and establishing some basic expectations for the space during the evening.
"The purpose of today's event is to give people an opportunity to process the shooting of Stephon Clark and be able to share with one another, support one another and grieve with one another," Dowrie said.
"[It's important] just that here at UC Davis there is a place for people to feel comfortable and experience the pain of what's been going on," Cardenas said. "This is a space to process, to talk, to listen, share and express feelings [and] emotions. There is no censoring in this space tonight."
Both Dowrie and Cardenas acknowledged their reasoning for organizing the event.
"As a person of color, I felt like I really wanted to make sure that other people of color felt that they could have a conversation," Cardenas said. "I think really pushing to make sure that could happen was sort of a personal goal."
"As a white person, I thought it important to do something, and I thought this would be a great opportunity to show allyship to our students and also staff of color," Dowrie said. "Vince and I decided that we wanted to take this on, and we were supported by our department in doing so."
Cardenas went on to detail his emotional connection to the shooting of Stephon Clark. With regard to the location of Clark's shooting — in his own grandmother's backyard — Cardenas acknowledged that spaces perceived as safe might not necessarily be so.
"I can't guarantee that this is a safe space," Cardenas said. "So let's say it's a brave space."
Members of staff and faculty sat side-by-side, in couches and chairs in Wall Main and the conversations that ensued for the next two hours ranged from quiet whispers to freely flowing tears, to louder statements filled with political criticism, discussion of the media and the role of police in shootings of unarmed individuals.
One attendee asked what can be done to stop such shootings. During a discussion on the perceived role of police by the media and the general public, one student said "wearing a badge" makes someone "the judge, the jury and the executioner."
"Everybody wants to be black, but they don't really want to be black," said another student, during a heated discussion on the appropriation of black American culture by mass media.
"It's not a black issue, it's a human rights issue," said second-year political science major Yash Patel, receiving a chorus of snapping fingers from his group members.
During a group discussion, Branden Petitt, the director of the Office of Student Development, explained his take on the importance of such processing events.
"I think it's important for students to have that voice," Petitt said. "To share with each other and make sure that the UC Davis community is one where they can feel safe and have that dialogue with each other."
As the evening came to a close, staff and faculty expressed their overall takeaways from the event.
"There's been some super good conversation in all of the groups," Dowrie said. "It started off with one processing question, and I think each group has taken it in a different direction and been able to process however it is that they needed to, which is ultimately the goal of the program: for people to be able to engage in a way that is beneficial and meaningful to them."
Written by: Priyanka Shreedar — campus@theaggie.org