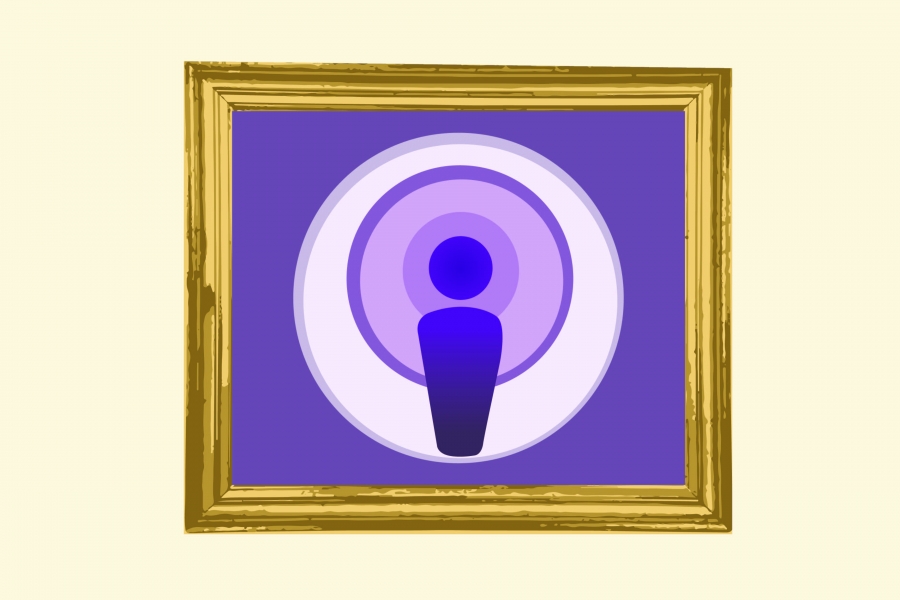 Podcast by UC Davis graduates discusses importance of visual analysis
When was the last time you looked at the world around you critically? Have you ever stopped to wonder why our world looks the way it does? These are the questions confronted by art historians and students of art history on a daily basis.
In the academic sense, art history is defined as the academic study of art objects in the context of their historical and stylistic development. In a more general sense, however, art history is a tool that can be used by anyone to process the vast amounts of visual information presented to us every day.
"The Art History Babes" is a podcast available for free to those interested in improving their capacity for visual analysis by listening to four women — Corrie, Natalie, Jennifer and Ginny — drink wine while discussing the shared visual culture of human beings.
"It started a fun side project to help express our love for art in a non-academic setting," said art history babe Natalie De La Torre. "The response we got was overwhelmingly supportive and now it's become our primary focus."
Knowing the artist's theory behind that eye-catching painting at the Manetti Shrem Museum goes beyond simply being able to impress your peers. The visual and iconographic analysis employed by art historians has real implications for making sense of the past, present and future of human beings.
"It's really important to understand non-verbal modes of communicating," said Caroline Riley, an art history lecturer at UC Davis. "So much of our world is visual and art history is a method we can employ to better understand why our world looks the way it does."
Given the fact that UC Davis' art history major has less than 100 enrolled students, it is important that those familiar with the field introduce the public at large to the more critical methods of viewing the world that art history offers.
Discussing subjects ranging from "Black Panther" to fabergé eggs, Andy Warhol to portraits of President Obama, the group of Davis graduates from "The Art History Babes" aims to do precisely that.
The podcast, which is available on iTunes, discusses a wide array of subjects, many of which bear surprising ties. Who knew that there might be a connection between Oprah, hangovers, ornamental hermits and tarot cards? It turns out that your local art historians may have some answers.
"Art history isn't isolated to what we study in the classroom. It encompasses all of the visual aspects of our lives — which is nearly everything," said art history babe Jennifer Gutierrez. "We want to empower people to strengthen their visual literacy and make sense of the visual information that they are being bombarded by constantly."
Tune in to the "Art History Babes" podcast for a entertaining, informative and critical look at the visual world around us.
Written by: Isaac Flores — arts@theaggie.org