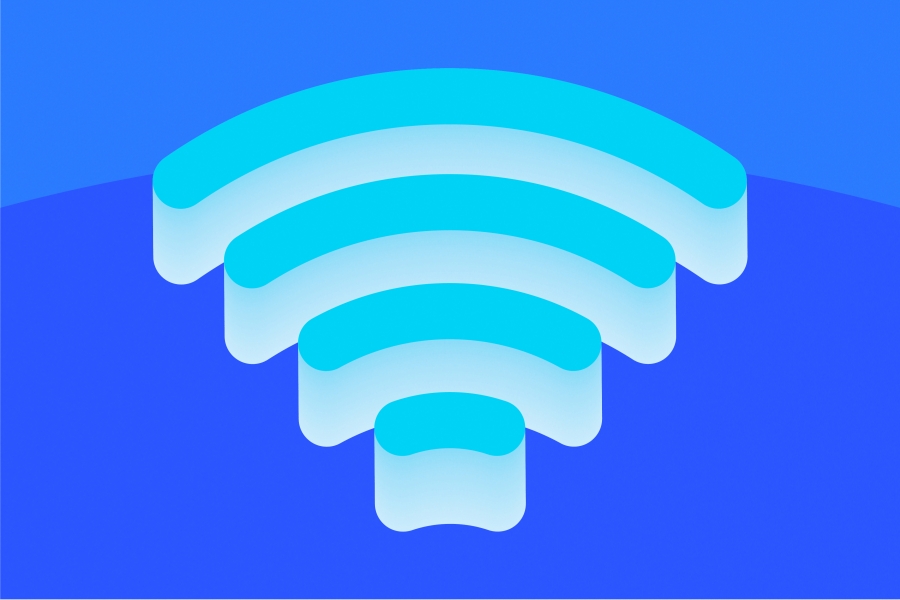 Broadband advisory task force researches new methods to bring better internet connections to community
The Davis City Council is currently looking into research to establish better broadband internet connections for the Davis community. The council has created a Broadband Advisory Task Force that will conduct research and propose different solutions to bring better broadband availability for the city.
Sarah Worley, the deputy innovation officer for the Broadband Advisory Task Force, explained this term in relation to how people can be better connected.   
"People use the term 'broadband' in different ways," Worley said. "When we're talking about broadband, we're talking about high-speed, high-capacity fiber networks that will provide better connections to the internet."
Worley explained that there can be crucial benefits that come with better broadband internet connections in a cyber- and technological-focused world.
"Maintaining access to high-capacity fiber broadband internet connections for the community is essential to receive benefits with universal access, including economic benefits, safety benefits, energy savings [and] climate preparedness," Worley said. "[In addition,] there can be access to transportation and improvement to education and health to reduce the cost of medical services by using technology to bring communication."
However, the task force only serves an advisory role.
"The task force would not be taking any formal actions," Worley said. "They do research and make recommendations. Ultimately, the city council and the community can implement any major funding and approval of the projects."
The task force has presented its research to the city council, outlining the possible changes and recommendations as a result of a broadband feasibility study.
"The city council accepted the report, approving the task force to continue their work and pursue the next steps recommended during the study," Worley said. "It was an information exchange — the task force was given an assignment. These things need to be done so we can understand specifics better and decide if this is an undertaking the city wants to take."
Currently, the goals are to expand and understand the attainability for a citywide network.
"Some of the next steps are to get a better understanding of how realistic and feasible it is for a citywide broadband network to actually have a sufficient number of the owners of multifamily units subscribed, since they vary in sizes and age with multiple property owners and managers," Worley said.
Christopher Clements, the Broadband Advisory Task Force chair, outlined different areas in terms of the goals.
"There's economic development — one of the problems today is the abilities for businesses to succeed, which depends on a for-profit need," Clements said. "The other one would be education. In this day and age, there's a dependency for rich content and capable internet, which is now a requirement. There is a significant portion of the environment where there is not adequate connection to the internet. Things like doing reports or projects becomes a problem for children who can't connect to the internet at a decent speed."
Furthermore, Clements notes that this can bridge any such inequalities through better broadband connections.
"If the municipality moves forward with this project, then every house has the same capability, regardless of economic diversity or fiscal geography — everyone will be equal in that regard," Clements said. "More of a niche benefit will be telemedicine — the ability for people to go to a clinic to get treatment as they age gets difficult. Public transportation to appointments becomes a demand, and so one of the benefits here is that with the robust, reliable internet connection and secure device on the other end then people can have a virtual connection with doctors without the need to be on the road to be looked at."
Steve McMahon, another member of the Broadband Advisory Task Force, also proposed equity within both homes and businesses with better broadband connection.
"The highest goal is to build competition ensuring that the town has some control," McMahon said. "The more concrete goal is to build a fiber network to connect every home and business to the internet."
Nevertheless, the council has not moved forward with changes yet. Robb Davis, the mayor of Davis, emphasized that they are still in the process of needing more research.
"We haven't made a determination to go forward with community broadband yet," Davis said. "We're analyzing costs and structuring it as a business model. There are a lot of questions remaining about how we're going to pay for it. We're in the process of continuing analysis of the possibilities. We have made no decision to move forward on it yet."
However, Davis suspects that change will come soon.
"The report that we received last week shows the potential and constraints," Davis said. "We're going to continue to analyze and provide greater coverage. We all have questions about other technological advances that we need to keep our eye on that use cellular technology for high-speed transmission of data. We're still in learning mode, but I expect we will collaborate with the university and serve the needs of both citizens and companies that want to relocate here. Change is coming. I just don't know quite the form of what that change is going to be."
While changes are not effective yet, there will be steps that lead to better broadband for the community.
"This will be a large undertaking for the community," Worley said. "There's a lot of incremental steps along the way. Ultimately, the council representing will be making decisions going forward and also solicit support from the community."
Written by: Stella Tran — city@theaggie.org