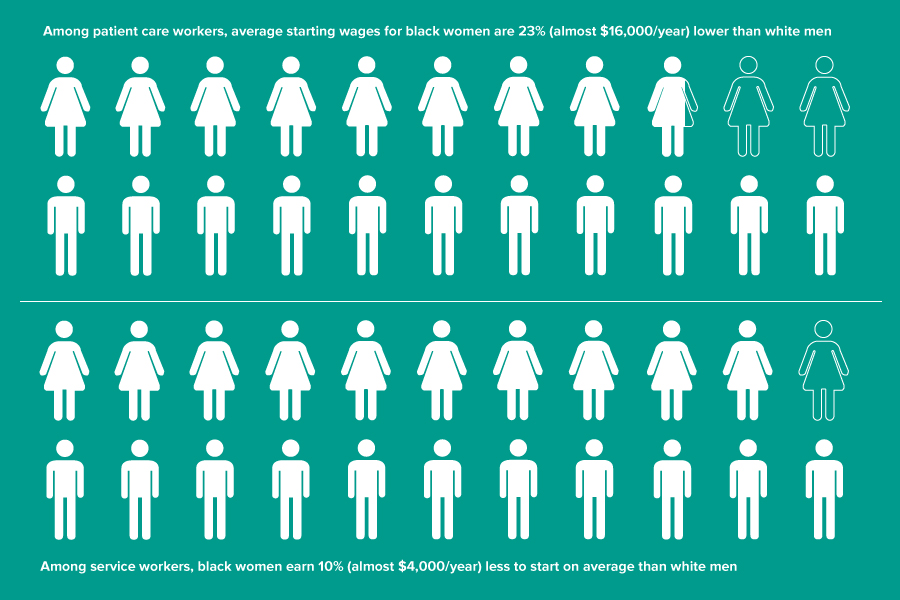 Percentage of black workers at UC declined from 19 percent in 1996 to 12 percent in 2015
A study commissioned by AFSCME 3299, the UC's largest employee union, which used previously unreleased UC employment data, "reveals growing income inequality, persistent patterns of racial and gender hierarchy, and steep declines in African American employment within the university's workforce."
The study contended that the "the University of California must do more to combat inequality within its ranks" and that the state's third largest employer needs to be doing more to bolster historically disadvantaged communities.
The study's co-author Owen Li said in an AFSCME press release that "a taxpayer supported public university system is not the place where we should expect to see exploding wage gaps." Li also said he sees the current UC employment model as an "opportunity ladder that seems to prize white males above all others."
While preserving lowest-paid UC jobs as "ladders to the middle class for communities of color," the UC still needs to focus on "career advancement and [stronger] protections against discrimination," according to the study.
According to the analysis of UC's employment data, contract or temporary workers need greater protections against "wide ranging inequities and abuses." These inequities include an uneven platform of support and opportunity for people of color working for UC. In 1996, black workers comprised 19 percent of all UC service and patient care workers. In 2015, they comprised 12 percent.
The report states the UC utilized companies with a "history of labor abuse"
to supply contract workers.
According to UC spokesperson Stephanie Beechem, AFSCME's findings are inconclusive because "we do not know how the union arrived at its information."
"UC can confirm neither the accuracy of the figures nor the conclusions contained in AFSCME's report," Beechem said.
The figures in the report are based off of a review of UC's published employment data.
"We've provided full citations for our work in the report," said AFSCME representative John de los Angeles. "I hope the sobering conclusions reached in the report trigger a period of self-reflection for UC. UC must be thoughtful about working with legislators, students, and workers to fight growing inequality and ensure that taxpayer dollars provide opportunities not just for students, but for workers as well."
Beechem said that the UC is attentive to issues of inequality.
"We take issues of fairness and equitable treatment seriously, have mechanisms in place to respond to these types of issues, and follow appropriate Equal Employment Opportunity policies," Beechem said via email. "We encourage any employee who believes he or she is being treated unfairly to bring their concerns to the attention of the proper UC office so that they may be addressed quickly."
Written by: Aaron Liss — campus@theaggie.org