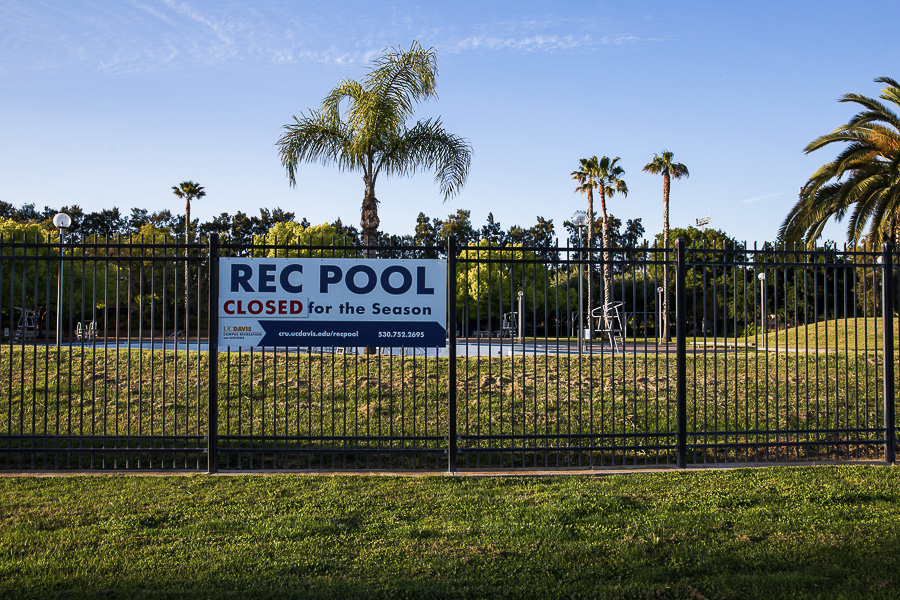 Five local swimming opportunities in light of UC Davis Rec Pool closure
As the northernmost school in the UC System, UC Davis is not exactly known for its beaches and surf culture. However, like much of the world, Davis students still need a place to throw on a bathing suit and hop in the water — regardless of their proximity to the ocean. For years, the UC Davis Rec Pool has served as that outlet for the student body and Davis community. Unfortunately, any Spring Quarter Rec Pool plans anticipated by eager undergraduates were derailed this past year when students were informed of the renovation and subsequent closure of the Rec Pool, a project that will likely spill into the summer of 2019. As we enter into another beautiful Spring Quarter, the Davis community is understandably at a loss for where to spend its aquatic time. Not to worry; here are five local swimming areas that are sure to please.
Hickey Pool
Many students may not even realize that a solution to the problem lies in the heart of campus. Nestled next to the Memorial Union, Hickey Pool is a seven-lane lap pool, complete with heated water and showers. It's free for UC Davis students and is open all year long.
Lake Berryessa
By now, most of us know about Lake Berryessa. The area serves as Davis' most accessible area for hiking, camping and swimming. As the temperature rises over the next few weeks, Lake Berryessa's cool waters become all the more enticing. Grab some friends, find a hike and, on the descent, make your way toward the lake. You won't regret it.
Lake Solano
Similar to Lake Berryessa but perhaps less utilized, Lake Solano lies in the city of Winters. Much like Lake Berryessa, the area is perfect for camping, hiking and swimming. Unlike the other locations, Lake Solano offers kayak rentals, providing visitors with a brand-new way to get in the water.
Putah Creek
Putah Creek, which cuts through the cities of Davis and Winters, offers opportunities to swim, kayak and hike. However, many Davis residents swear by the rope swing located in the Winters section of the creek. The swing offers a fun-filled day for those looking to fill the Rec Pool void.
Yuba River
An hour north of Davis lies the Yuba River, which has many of the same qualities as the previously mentioned swimming spots. However, it is set apart by its plethora of swimming holes and jumping rocks. Students wishing for an adrenaline-filled day are sure to enjoy backflips and cannonballs off of the river's towering rocks.
Written by: Rowan O'Connell-Gates — arts@theaggie.org