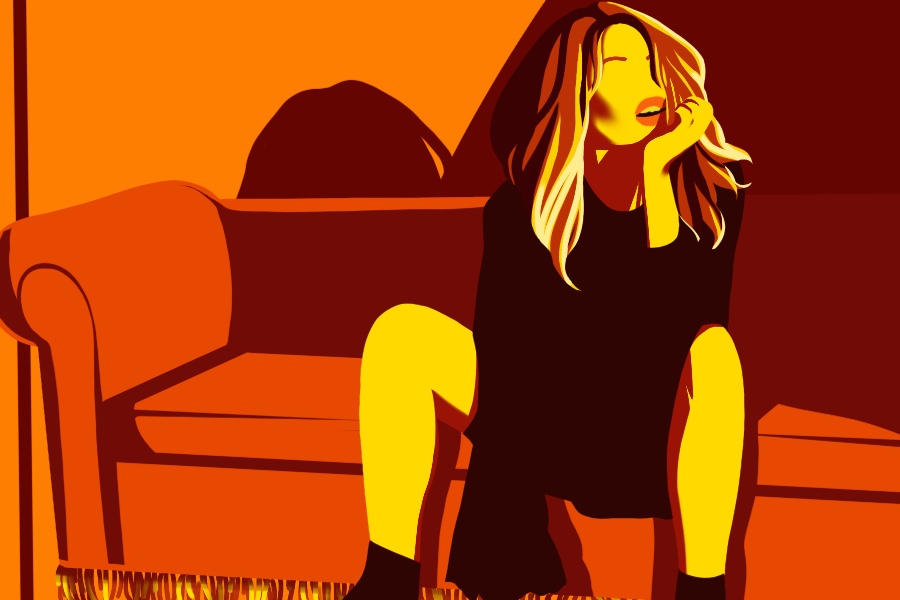 Australian pop icon celebrates golden age with 14th album
Kylie Minogue, known as the Australian Queen of Pop, released her 14th album, "Golden," on April 6. On "Golden," the pop icon reinvented herself by drawing inspiration from American country music and merging it with her familiar electro-pop style. Minogue enters the golden age of her career as she line dances to new feel-good and insightful lyrics about where she has been and where she hopes life will take her.
Minogue recorded her album in several locations: London, Los Angeles and Nashville. This makes sense considering the eclectic value that the album holds: most of the songs start with an acoustic guitar, and as the layers build, the engineered melodies emerge. Minogue's style adds a little glitter to old and dusty boots that feature on the album cover.
The lead single on the album, titled "Dancing," showcases the album's country-pop sound in its euphoric optimism toward life. The Australian singer learned how to line dance for the music video and admitted to BBC that it wasn't as easy as she thought it would be. She also pointed out that she was able to write lyrics that she normally wouldn't be able to with a pop album.
The title song, "Golden," (my personal favorite) talks about "the hopeful hearts of the human race" and everyone's capability to shine. This track makes me want to throw on a pair of shades and drive in a convertible down the coast — you know, that vibe.  
As a woman that's been in the business for as long as she has, Minogue has some insight for all the lovers out there. "A Lifetime to Repair" and "Stop Me From Falling" give words of wisdom about the heart. Minogue sings that love is complicated and treacherous territory, but that's also what makes it worthwhile.
Minogue wanted to create an authentic feel to the album. Her career spans 30 years and includes seven number-one singles. As she approaches the age of 50, the singer doesn't show any signs of slowing down. Adding a bit of country to her new album offered up something new and risky, but this risk has been reaping lots of praise, especially from me.
"Golden" is available on all streaming services as well as vinyl and cassette.
Written by: Josh Madrid — arts@theaggie.org