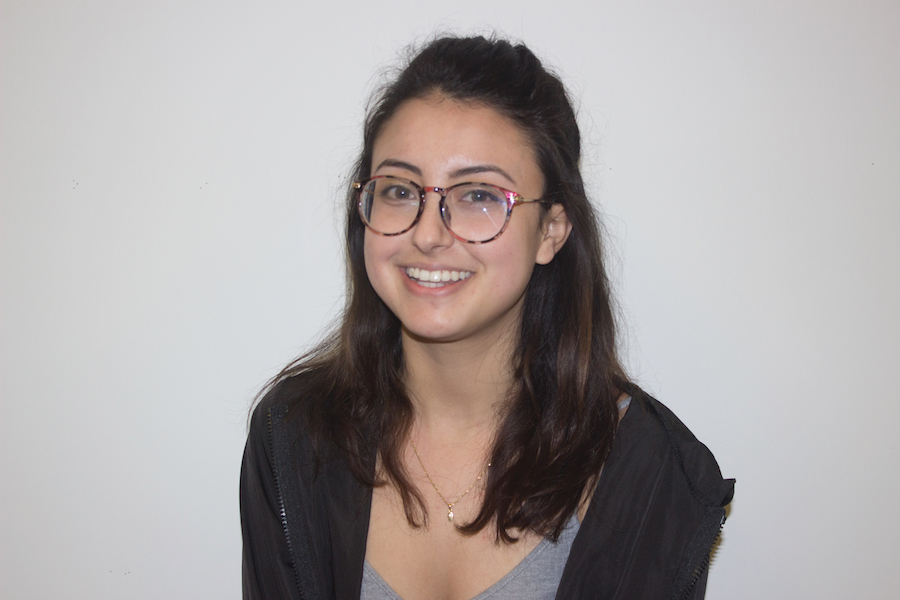 Aloni hopes to empower transfer, re-entry, veteran students, students with disabilities
Third-year communication major Daniella Aloni was recently confirmed as an interim senator at the April 12 Senate meeting. Aloni will serve out the remainder of second-year economics major Andreas Godderis' Senate term, which was left vacant after his recent resignation.
Before her confirmation, there was contentious discussion over the validity of her nomination given the absence of other senators at her initial interview. However, she was confirmed with six yes votes, two no votes and four abstentions.
Aloni's two major platforms include empowering transfer, re-entry and veteran students and providing representation for students with disabilities.
"As a transfer student, I have seen my peers struggle to make the same connections and have the same experiences as non-TRV students," Aloni said.
In order to help TRV students feel a greater sense of belonging and have their voices heard, she is pushing to revive the Transfer, Re-entry & Veteran Committee.
Additionally, Aloni plans to collaborate with the Disability Rights Advocacy Committee and other student groups on campus to strengthen the connection between student communities and create a more informed and respectful environment for students with disabilities.
"One way I hope to create a better place of acceptance on our campus is to work with the administration to create mandatory training for professors," Aloni said.
Prior to her confirmation as an interim senator, Aloni was a committee member on DRAC and a commissioner on the Business and Finance Commission.
"I was lucky as a transfer student to get exposed to ASUCD Senate and realized the importance it holds to everyday campus," Aloni said. "As someone who belongs to multiple communities on campus, I saw the opportunity to represent and serve them through the Senate table."
Written by: Clara Zhao — campus@theaggie.org