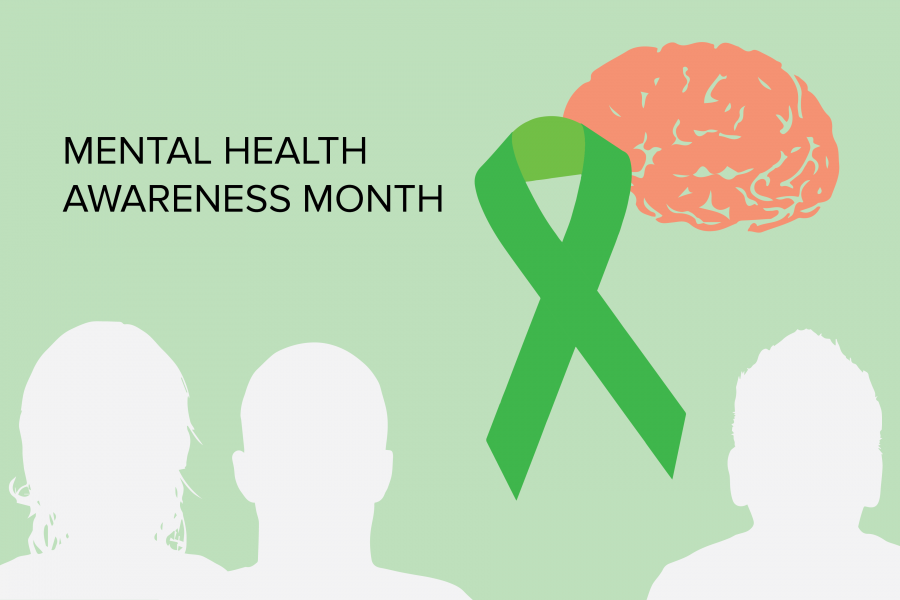 Month of events aim to engage diverse campus communities
During the month of May, the UC Davis Mental Health Initiative will host empowering workshops, panels and interactive activities for students to participate in.
Different days and events will feature a wide range of topics, including addiction, mental health in the face of violence and trauma, different cultural approaches to mental health, issues of masculinity and body positivity and many others.
From its founding in 2016 as an ASUCD Senate project, UC Davis' MHI has grown to include UC Davis Mental Health Awareness Month and the UC Davis Mental Health Conference. The MHI has also influenced other campuses to create their own initiatives.
This year, the MHI has joined forces with the CoHo and the Campus Store to promote events. Students visiting the campus store can find MHI merchandise and self-care items.
Fourth-year English and Asian American studies double major Sam Chiang is the founder of the MHI and is working closely with preparations to organize the second-ever Mental Health Awareness Month at UC Davis. With a team of event leaders, team members and board members, Chiang is looking forward to the evolution and growth of the month-long initiative.
"This year, we have themed days as opposed to isolated events," Chiang said. "Each of these days consists of a casual drop-in activity at the MU patio and a related event."
Themed days like "Body Positivity," which will take place on May 7, will have events during the day where students can design their own T-shirts and learn about body dysmorphia and fatphobia while also hosting an event later in the evening at 7 p.m. at the Women's Resources and Research Center entitled, "Ed-ucating Allies." This interactive workshop delves deeper into issues surrounding eating disorders and becoming more mindful of the signs.
Tabling events will vary over the course of the month. All tabling events will be held on the Quad from 11 a.m. to 2 p.m.
Radhika Marwaha, a first-year global disease biology major, is the Addiction Day event leader. Marwaha hopes to engage more of the student body in the conversation about mental health.
"We will be asking folks questions about how addiction is linked to the college culture and its effect on mental health," Marwaha said.
Marwaha is teaming up with Aggie RISE, Smoke and Tobacco Free Ambassadors and the Joan Viteri Memorial Clinic to host the day's events.
Kealani Beltran, a fourth-year psychology major, is this year's Native American Day event leader.
Beltran will be spearheading events on April 24, including distributing prizes and encouraging student involvement. Later in the evening, Beltran will be helping facilitate a dialogue called Decolonizing Documentation. Hailey Ferroni, from the Dry Creek Rancheria of Pomo Indians, will be speaking and sharing her experiences.
"I hope that everyone is able to understand how intersectional experiences affect all communities in different ways, and that mental health needs to be a priority to not only UC Davis, but all universities," Beltran said.
While some days are organized to tackle different mental health issues, the MHI team has also worked to highlight different communities throughout the month including days focused around the LGBTQIA+, Chicanx/Latinx and disabled communities.
Written by: Ally Russell — campus@theaggie.org