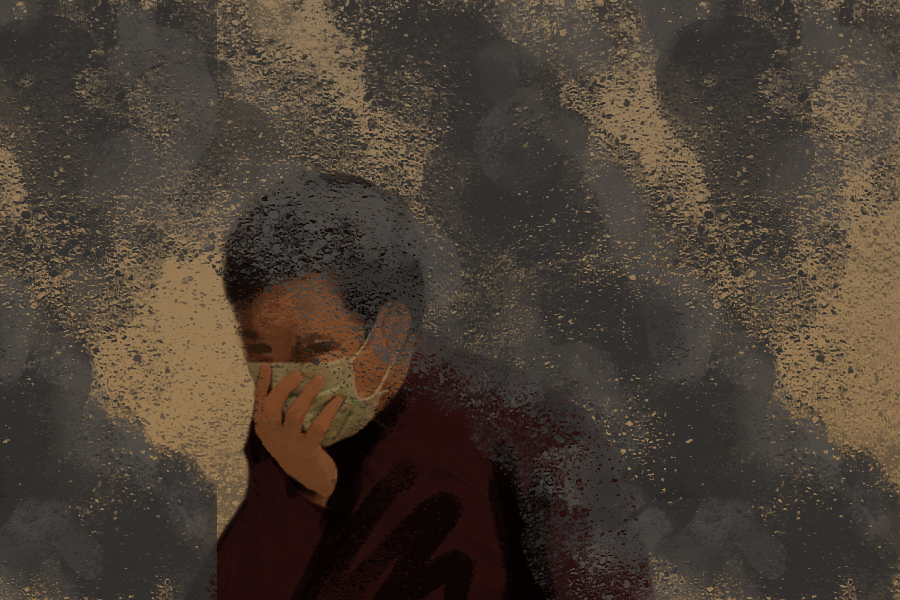 Historic wildfires in Northern California inspire public health research
2017 is the most destructive year on record in terms of fire damage to structures, with at least 10,000 structures affected overall. Many structures were razed by fire, as in both the Tubbs and Nuns fires of Northern California. Both fires rank in the top ten most destructive fires in California history, with Tubbs taking the top spot.   
"The sky was filled with flames and fire, with ashes falling like snow," said Rachel Kreager, a resident of Santa Rosa who was there when the Tubbs fire broke out. "You couldn't see anything in front of you. I just remember thinking it looked like a movie set."
Public health researchers at UC Davis felt compelled to help residents of the many afflicted counties in Northern California.
"When the fires were breaking out and raging, especially the first few weeks after Oct. 8, quite a few of us who have lived in this area for a long time felt this very strong motivation to try to address what was going on and what some of the environmental impacts could be, on health in particular," said Irva Hertz-Picciotto, a professor of epidemiology and environmental and occupational health at UC Davis.
Hertz-Picciotto is currently leading a team of researchers interested in the public health consequences of the historic devastation in Northern California. Called "Wildfires and Health: Assessing the Toll in NorthWest California" (WHAT NOW California), the research will be looking at how smoke from burned debris has affected survivors of the fires.
One component of the project will be to compare various ash samples from destroyed homes and parks in the affected counties. As these fires were largely urban, as opposed to forest fires, where primarily organic vegetation is burned down, many unknown pollutants from buildings were likely released into the air. Through the ash samples, the team will characterize the various pollutants.
"I think we're going to be answering a few kind of new questions like the issue of urban or synthetic materials that are in everything now, like the particle board in lots of buildings that has lots of formaldehyde and solvents," Hertz-Picciotto said.
Even modern furnishings inside homes may pose a serious health risk, not only in regards to smoke, but also in the spreading of wildfires.
"If I were to do a fire study and take a couch from 1950 versus a couch that's built today, the couch from 1950 is going to take longer to burn," said Nathan Trauernicht, the fire chief at UC Davis. "Today's furnishings are predominantly synthetic and those burn fast, and a lot of them have petroleum products."
Such synthetic products might pose a serious health risk to survivors. But any smoke, including smoke from organic vegetation, can be dangerous to human health.
"The byproducts of combustion, even naturally burning items — a tree — has carcinogens," Trauernicht said.
The second component of the research is first-hand data collection through an online survey directed toward survivors of the wildfires. The survey, which is currently going on, collects information about where the survivors lived when the fires broke out, how many times they were forced to evacuate and what their immediate experience was after the fires were put out. It also clarifies any pre-existing health issues a survivor might have and any symptoms they might have experienced after the fires, explained Hertz-Picciotto. In the future, a second survey will be conducted to check for long-term health impacts.
The survey is in part a collaboration with local health agencies in the various counties.  Epidemiologists from Napa and Sonoma counties contributed questions that are about understanding the needs of survivors, which is an important part of the research, explained Hertz-Picciotto.
"I think that's part of it, learning a little bit more about what kinds of needs people had and what things people had to do without and helping them plan for future events," Hertz-Picciotto said.
When Trauernicht was asked about possible preventive implementations for future wildfires, he said he doesn't believe a simple answer exists.
"Nature uses wildfire to create new life," Trauernicht said. "When a fire doesn't have the ability to burn as it was intended, we stop it but we're interrupting what nature wants to have happen."
He believes that a combination of an increase in fire-prevention resources, better fire education and public health research will improve our abilities to fight and manage wildfires. However, where we live and where we build might be something the state needs to address.
"The reality of it is that as long as humans choose to live in the wildland — in the interface [of nature and cities] — the same problem is gonna be coming up," Trauernicht said. "And this idea of living in the interface requires homeowners to make sure the houses are safe, but even with that has to come a basic understanding you're assuming a certain amount of risk."
Written by: Matt Marcure — science@theaggie.org