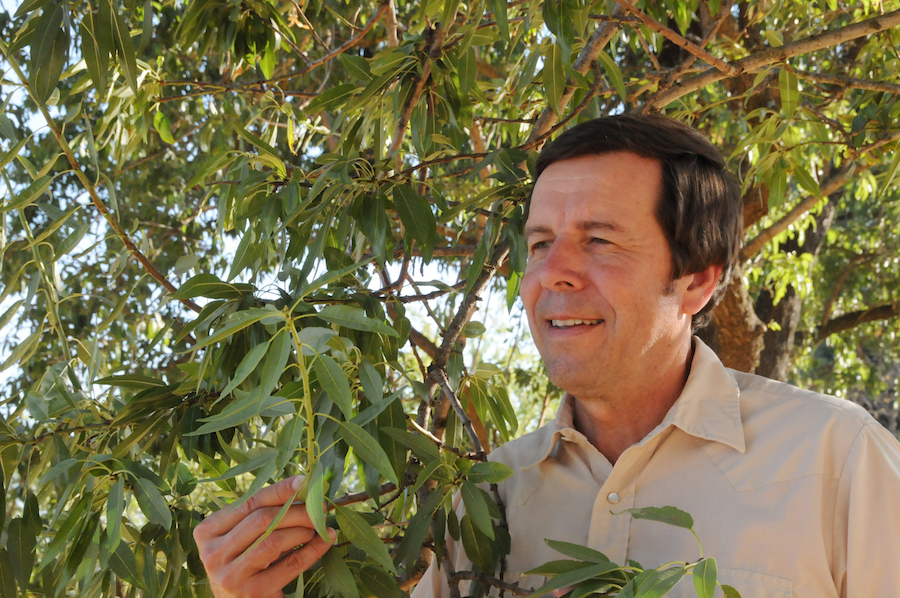 Zalom recognized for contributions to pest management
UC Davis Professor Frank Zalom won a lifetime achievement award at the 9th International Integrated Pest Management Symposium held from March 19 to 22 in Baltimore, Md..
A distinguished professor of entomology and an extension entomologist at UC Davis, Zalom was recognized for his contributions to pest management and the development of major agricultural IPM programs.
"[Zalom] is one of the few agricultural entomologists and works directly with growers and grower groups," said Lynn Kimsey, a UC Davis entomology professor and the director of the UC Davis Bohart Museum of Entomology. "He's the go-to person for insect problems."
The lifetime achievement award was one of the two major awards that Zalom received at the symposium.
Zalom and his team won a team award for their contribution to the eradication of the European grapevine moth — a pest known for causing great damage to berries and other plants in the US.
"There were a number of members of this team, and I feel like I was only one cog in the entire wheel," Zalom said in an email. "I give most of the credit to Dr. Lucia Varela who is the UC Cooperative Extension Area IPM Advisor for the North Coast, who actually put the team together and did a lot of the work in coordinating all of our efforts."
According to an article by Kathy Garvey, a senior writer in the Department of Entomology and Nematology, Zalom was also a former president of the Entomological Society of America, a co-founder of the International IPM symposia, and directed the University of California Statewide IPM Program for 16 years.
In addition to his own work and research, Zalom believes in the importance of educating the next generation of of IPM practitioners through effective undergraduate teaching and graduate student mentoring.
"He's done great quality of work and helped trained some very great students," Kimsey said.  
Written by: Clara Zhao — campus@theaggie.org