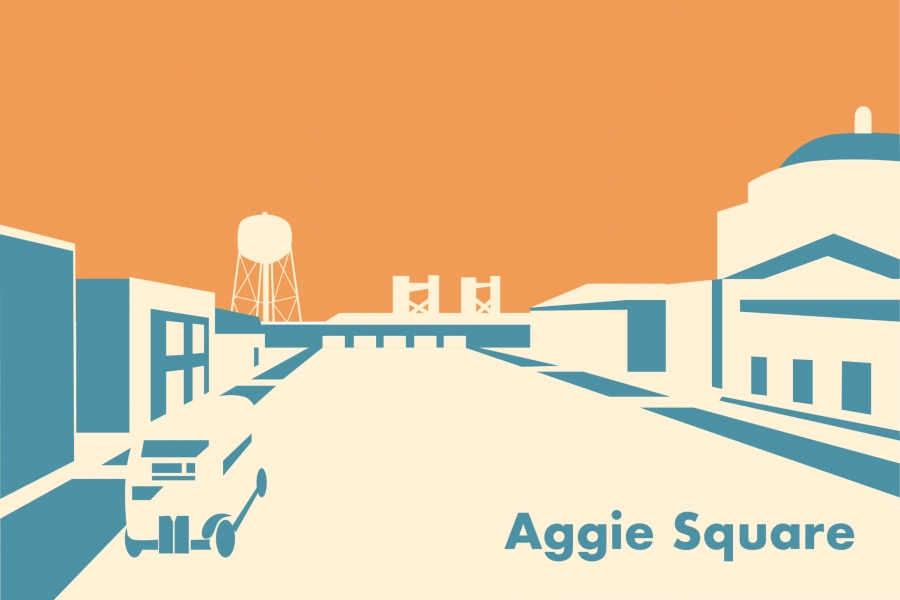 Released assessment of other sites in consideration discuss demographic disparities university, city project aims to address
Chancellor Gary May and Sacramento Mayor Darrell Steinberg held a news conference in Sacramento on April 12 to announce the UC Davis Health Center as the site for the project Aggie Square.
Aggie Square is a prospective extension of UC Davis as a campus for graduate, undergraduate students and faculty to live in, pursue research or secure internships. Partnerships with private or public companies are meant to introduce restaurants or retail into the square to create a learning-centered community.
The UC Davis Health Center, located in Sacramento, was one of four sites considered by a working group of representatives from UC Davis and the city.
Representing UC Davis were Vice Chancellor of Finance, Operations and Administration Kelly Ratliff; Associate Vice Chancellor of Campus Planning and Environmental Stewardship Robert Segar; Interim Vice Chancellor of the Office of Research Cameron Carter; Academic Senate Chair Rachael Goodhue; Academic Senate Vice Chair Kristin Lagattuta and Associative Chancellor and Chief of Staff to the Chancellor Karl Engelbach.
Other potential sites were the Railyards, recycled land projects in Sacramento, the Sacramento Center for Innovation and North Natomas.
The finalization of the site falls under the first phase of the planning of Aggie Square. The first phase also involves looking for relationships between UC Davis and entities in Sacramento that can provide future funding.
"There is much planning to be done," said UC Davis spokesperson Kimberly Hale. "The university and city will be looking at public-private partnerships, consultations with community, business and other leaders on the composition of Aggie Square."
The next phase in planning is deciding what kind of academic programs will be available for students at the Square. These programs, according to Chief Marketing and Communications Officer Dana Topousis, will be decided based on recommendations by Davis faculty.
"Some students might choose to live there, as well, if they're interested in having a more urban experience," Topousis said. "Some people come to UC Davis and are glad that Sacramento is where it is. You can have that urban experience and so if they want to live in Sacramento, this is an option."
Louis Stewart, chief innovation officer within the mayor of Sacramento's Office of Innovation and Entrepreneurship, explained the next steps for the planning of Aggie Square, which involves the acquisition of funds to develop academic programs and construction.
The two teams from Sacramento and UC Davis "will get back together" and "bring in a few other stakeholders to really start sussing out next steps," Steward said.
"But the first step, really, is working with Assemblymember McCarty to support his efforts to get two million dollars to research what's next," Stewart said.
Also announced at the Sacramento news conference was the report from the working group researching potential sites. The report discussed positive characteristics for each site as well as points of interest within Sacramento demographics that a relationship with UC Davis would address.
The report referenced an assessment of Sacramento's economy conducted in February by the Brookings Metropolitan Policy Program that revealed "alarming trends."
Sacramento ranks "84th of the 100 largest metros for inclusion, factoring in employment rate, median wage, and relative poverty rate," and "47% of Black residents and 42% of the Hispanic residents are described as struggling."
"UC Davis provides a solution to these economic trends," the assessment stated.
"Aggie Square provides the opportunity to align university strengths and ambitions with the needs of the market, allowing Sacramento leaders to better support the university, sector growth and job creation," the working group report said. "These jobs, which generate more economic impacts and create additional downstream jobs, will provide economic opportunity for struggling residents across demographics."
There is no expected date of completion for Aggie Square. Topousis referenced a similar extension campus project headed by Chancellor May in his previous position at Georgia Tech that took approximately 10 years to construct and finalize. A similar period is expected for Aggie Square as well.
Written by: Elizabeth Mercado — campus@theaggie.org