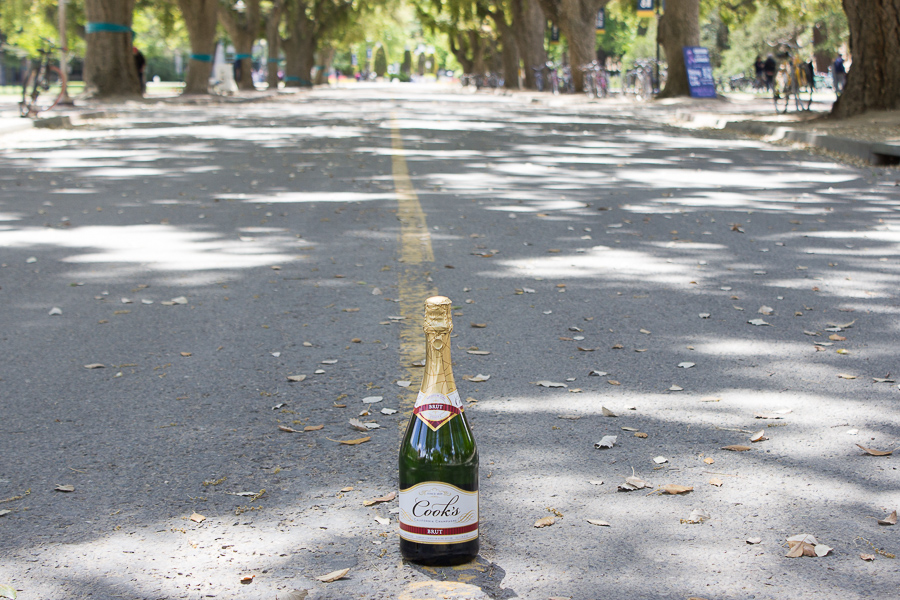 Don't regret missing out
Senior year… what an emotional rollercoaster of a year. Now that it's Spring Quarter, the highs and lows of graduating are constantly on the mind. To make sure you check off everything you want to do before you leave Davis, here is a list of things to do before you graduate.
Go see a show at the Mondavi Center
The Mondavi offers a variety of shows that range from orchestral music to comedians doing stand-up.
The Davis Trinity
The Trinity consists of three drinks that should be consumed in under 90 minutes. The first drink is the Wicky Wacky Woo from Bar Bernardo; the second, the Devastator at Bistro 33 and, lastly, the FML from Red 88 Noodle bar.
Visit the animals of Davis
Go see the cows by Tercero and take a walk through the Arboretum to arrive at the Equestrian Center. Davis is known for its animals, so you should try to meet them all before you leave.
Have a picnic at the arboretum
The Arboretum is one of the campus' defining features. The animal life, plush green fields, or picturesque nap locations are all part of the magic our school offers.
Go to Sacramento
Sacramento is only 20 minutes away and full of adventures. There are plenty of live concerts to see and easily accessible venues (like Ace of Spades and the Golden1 Center). Sacramento also offers great stores, both retail and thrift.
Bike the green belt
The green belt, located in North Davis, is basically a giant beautiful park. There are paths that run all the way through it that are great for biking, running or taking a nice stroll.
Bowling at the MU
With manageable prices, the MU has its very own bowling alley and game center that will make for a fun evening with friends.
Relax in a hammock on the quad
The hammocks are the most sought-after commodity on campus during the springtime, so it would make sense to see what all the fuss is about.
Go to the Manetti Shrem
Now that we have our own state-of-the-art museum, there's no reason not to take advantage of it. Free for students, this is a experience worth having.
Berryessa Brewing Company
Located in Winters, this brewery boasts live music, food trucks, lots of beer and a guaranteed good time.
Napa wine tasting
Located only 40 minutes from Davis, Napa can be a much-needed escape. With wineries offering $25 tastings, Napa makes for a great day trip with a bunch of friends. Napa also offers a quaint downtown filled with shops and ice cream on every block.
Written by: CaraJoy Kleinrock — arts@theaggie.org