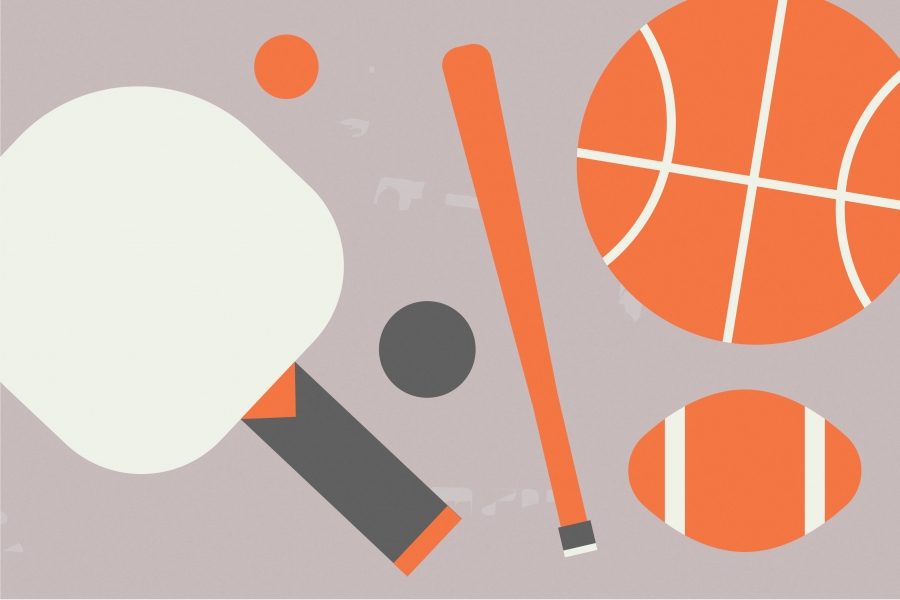 Clubs talk leadership, getting started
Two years ago, a group of students set out on a mission to create an opportunity for other students to compete in high-level cross country and track events. XCT officially became a club sport in 2016.
They added their sport to the roster of club sports at UC Davis, which today has nearly 40 clubs and around 2,000 active participants. UC Davis' club sports compete in Region IV of the National-Intramural Recreational Sports Association.
Before leading the charge into the world of club sports, this track and cross country group started an informal running club where students could train and socialize with other members. It was registered under the Center for Student Involvement and had nowhere near the level of organization it does today, which is now under Campus Recreation and Unions.
Going from an informal club to official club sport was no walk in the park, according to fourth-year mechanical engineering major and current XCT president Kiara Breadmore.
"That was a bit of a transition," Breadmore said. "Members weren't used to all the paperwork we had to fill out, you have to fill out insurance paperwork just to come out to the club and pay dues."
Being an official club sport comes with the benefit of being able to access earmarked funds from CRU's budget and a host of resources provided by CRU. Breadmore has noticed a sharp uptick in membership since becoming a club sport.
"We are still growing," Breadmore said. "It's pretty much grown exponentially since we started."
Without the luxuries of Division I athletics, club sport athletes must keep in mind the business side of sports in addition to competition.
Officers play a critical dual role of athlete and manager in their clubs, organizing and coordinating virtually all team activities including securing equipment, practices, coaching, travel to competition and anything else that the team might need.
XCT now has 12 officers, up from five officers when it first became a club sport. This has helped with recruiting and smoothing out operations, according to Breadmore.
Third-year civil engineering major Andrew Lewis rose to his role as XCT's travel coordinator out of a sense of duty.
"It's necessary if you really enjoy what the organization provides," Lewis said. "You really want to be proactive in making sure that's able to continue."
Before adding XCT, archery and women's basketball in 2016, CRU hadn't added any new clubs for 10 years. A combination of budget, resources and risk management make it hard to add new club sports, explained sport club coordinator Michael Dominguez.
CRU seems to be breaking this trend of slow growth with the current application cycle. Applicants can submit to become a club sport until mid-May.
Dominguez says that clubs could be added every couple years but it is at the whim of their budget and staffing.
Clubs are responsible for their own finances and use it as they see fit, and essentially compete with other clubs for allocation money.
Fourth-year nutrition major Emily Curcio and treasurer of the Hunter Jumper team has enjoyed her role and thinks the skills she has developed will serve her well in the future.
"Being treasurer this year has been a huge learning experience," Curcio said. "I had to make a budget for the team which was new for me, and it's all about the horses which we all love and that makes it even more enjoyable."
Fourth-year genetics major and Hunter Jumper president Kendall Hyde found herself in unfamiliar territory when last year, most of the officers left the club, leaving key leadership positions unfilled. Hyde would have never imagined herself in the top role of the club. She was apprehensive at first.
"I don't see myself as an extroverted leader type of person," Hyde said.
After some reflection, Hyde bit the bullet and decided to run for president.
"Last year all the other officers left and I was the only one," Hyde said. "So I kind of had to become president and I was very nervous at first."
Encouragement from the team and coach helped ease Hyde's nerves and eventually grow into her role as club president.
"I found comfort in knowing that it was still a team that I liked," Hyde said. "I just found it really easy to step up to a leadership position because [previous members] in the past created a nice environment to allow people to open up and push their boundaries a little bit."
Some club members are passionate about teaching their craft to others and watching how them learn and improve.
Second-year evolution, ecology and biodiversity major Brittney Thibodeau coordinates lessons for UC Davis' Archery club and recognizes the extra work that comes when you choose to take on an officer role. She explained her role as she helped set up targets for a Tuesday practice on Howard Field.
"It's definitely a lot more work but it's also definitely worth it," Thibodeau said. "Because we get to manage a lot of our aspects."
This autonomy makes the extra responsibility worth it for Thibodeau — she enjoys being part of the process that trains a beginner into a medal-winning archer.
Everyone moves at their own pace, and club sports accommodate this — this is something that Division I sports cannot provide, as limited spots make securing a spot on a team extremely competitive.
Club sports are becoming more popular as Dominguez sees it, offering an alternative for athletes who want robust competition but cannot keep up with the intensity of Division I athletics
"Best of all, these are student-run clubs," Dominguez said. "They're the ones scheduling the games, practices and fundraising. It's an amazingly unique opportunity."
Written by: Bobby John — sports@theaggie.org
Editor's note: A previous version of this article incorrectly stated that Curcio is a third-year. She is a fourth-year and the article has been updated to reflect this change.