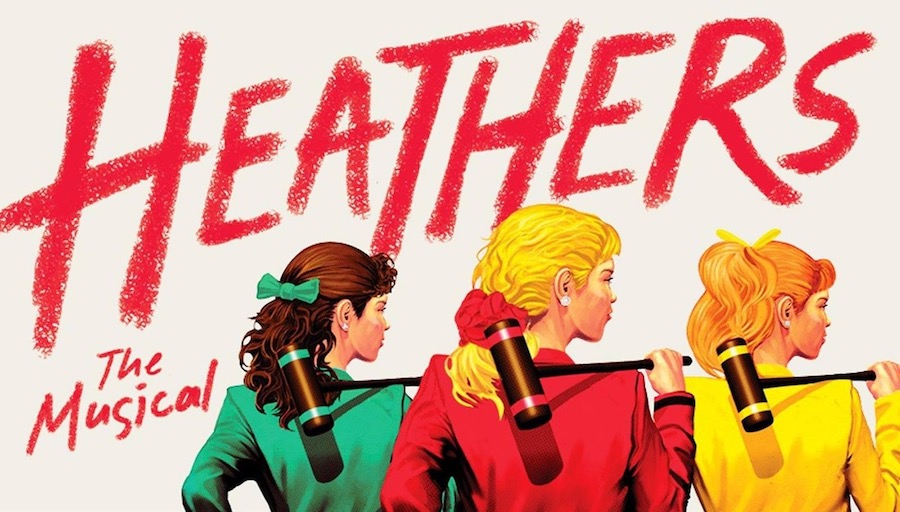 Student theater group puts on second spring show
Studio 301 presents the musical rendition of the 1988 high school hit movie "Heathers." The predecessor to "Mean Girls," this comedy has bigger hair and thicker shoulder pads. The good girl teams up with the bad boy in a plot to kill the popular kids because if you can't join them, get rid of them — right?
This musical touches on several relatable social issues are relevant today. Alicia Coca, a third-year theatre and dance major, is playing the role of Veronica.
"I think Veronica is the 'everywoman' character," Coca said. "She's very unsure of herself, but she really wants to be cool. She's learning what lengths she'll go to [to] get there […] I think it's her insecurities that make her relatable. I get to channel high school me and what that would be like. The only way she's not like every woman is that she's tied up in murder."
She addressed the need to be mindful of recent gun violence across the country.
"We've been talking about gun violence a lot more lately, and we picked to do the show a while ago," said Coca. "We wanted to be respectful when talking about the topic at the same time. [The musical] humanizes everyone, which makes it so [much] more complicated, and it opens up a dialogue surrounding the issue that would be helpful."
Coca is graduating a year early and expressed her bittersweet feelings about leaving.
"This is my final show, and it has a sentimental value to me. I want it to give the audience a fun experience that they will enjoy."
The director of the musical and recent UC Davis graduate, Jill Price, provided some insight on the show's production, particularly the meaning behind all the murderous comedy.
"It's a show about high school and especially clichés," Price said. "It's pertinent in the world that we live. It couldn't have come at a more relevant time. There's this connective anxiety that we all experience as humans. Fear can divide us but also bring us together."
The director ended with an optimistic note that speaks truth to the human experience.  
"The biggest takeaway from the show is that life gets better," Price said. "The play doesn't want you to be a martyr. It wants you to understand that change begins on a personal level. Bullying is like this medusa's head because you don't have control over [bullies'] behaviors."
For Price, comedy softens the blow when it comes to the hard truth.
"It creates some cognitive dissonance, but it's a little easier to digest," Price said. "It makes you think, but you're still having a good time."
Quan Huynh, a fourth-year biological sciences major, shared his anticipation for the performance to come.
"I recently watched the movie with a few friends, and I thought it was really cool," Huynh said. "I'm really looking forward to see how it transitions into a musical form."
Heathers will be performed May 4 to 6, with student tickets at $10 and non-student tickets at $15. More information is available on the Studio 301 Facebook page.
Written by: Josh Madrid — arts@theaggie.org