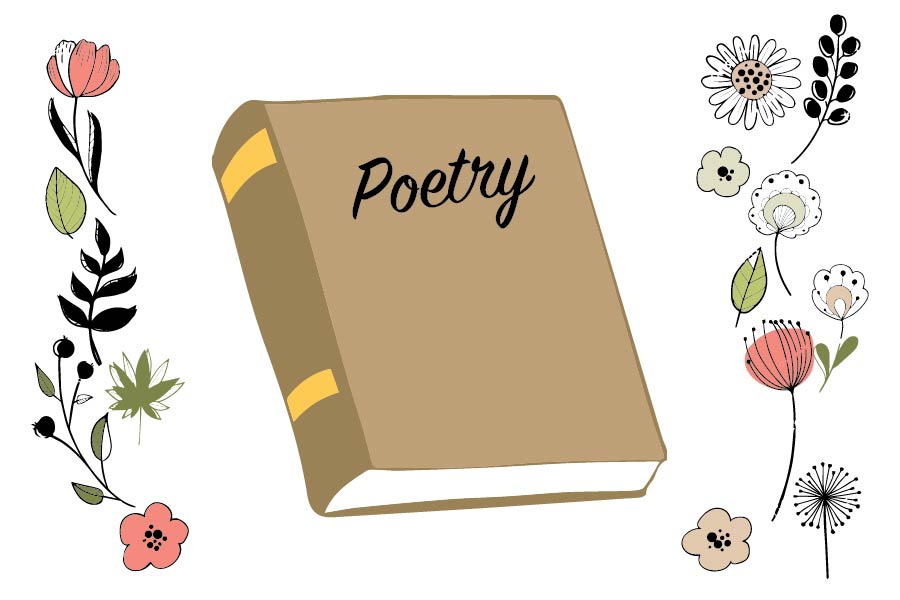 Collected poems to welcome in the spring
Last month was National Poetry Month, but there is no reason not to read poetry throughout the year. Poetry is a wonderful way to condense the human experience into an accessible medium that transcends time and space. Here are a few spring-themed collections of poetry that might speak to you:
"Poems of The Laughing Buddha" by Jane Marla Robbins
Robbins truly is a poet of laughter. This intimate collection of poems reminds us all to take a brief moment to treasure the small pleasures in life, almost like gazing at a flower for a brief moment. Humorous, insightful and eccentrically wise, these small poems are perfect for daily reading. Two particularly thought-provoking and recommended readings from this collection are "Welcome" and "Painful Indecision."
"This Connection of Everyone with Lungs" by Juliana Spahr
Juliana Spahr's collected poems contain an examination of the interconnectedness of life. In a season of abundant growth, Spahr's elegant words reveal just how dependent living systems are upon one another. Examining the connections between ostensibly disparate events, such as 9/11 and environmental pollution, these works remind us that life is a cycle of which we are all a part.
"The Collected Poems of Sara Teasdale"
After laughter and life, inevitably, comes stillness. The poet that comes to mind is Sara Teasdale, a classic lyrical poet. Her words are measured, her gaze reflective as she moves through the inner world with a grace not unlike wind blowing on the surface of a placid lake. The imagery in her works is so delicate and fleeting; it leaves you haunted for days to come.
Written by: Isaac Flores — arts@theaggie.org