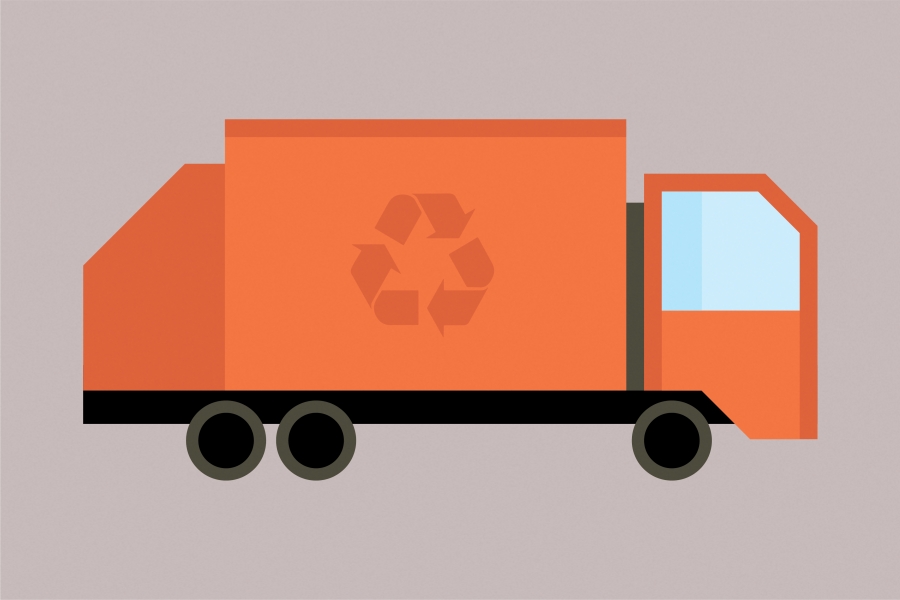 Recology began city operations April 20
On April 20, Recology, an employee-owned company based in San Francisco, took over waste collection operations from Davis Waste Removal Company after purchasing all of the company's assets. DWRC was previously the only waste and recycling company to operate in Davis, exclusively operating within and around the city since 1972. Now, Recology will take the place of DWRC, managing day-to-day operations.
"The Davis community has always been a recycling leader and in 1974 was one of the first cities in California to implement curbside recycling, and that recycling leadership has been well served for decades by the Giesler family and locally owned Davis Waste Removal," said Mark Murray, the executive director of the environmental group Californians Against Waste.
Murray explained that Recology was originally from San Francisco and has come to Davis to ensure their zero waste policy.
"A decade ago, Recology brought curbside collection and composting of food and green waste to San Francisco," Murray said. "From that successful demonstration, policy makers in Sacramento and across the country have taken notice. Policy makers in Davis have committed our community to a 'zero waste path' for residents and businesses alike. I can think of no better partner in that effort than Recology."
Recology and Davis Waste Removal are both employee-owned companies, which was one of the reasons Recology was attracted to the acquisition. Although Californians Against Waste were excited by the prospect of Recology taking over operations within the city, other environmental groups — like the Sierra Club's Yolano Group — opposed parts of the sale.
"The City has to make a finding that it's in the best interest of the city to allow the transfer of that contract to a new entity, in this case Recology," said Alan Pryor, the chairman of the Sierra Club Yolano Group.
Pryor went on to describe that the Utility Rate Advisory Commission had several questions regarding the transferring of operations that went unanswered.
"The Utility Rate Advisory Commission came up with 21 questions that they thought needed to be answered before the city could make that determination," Pryor said. "None of those questions were ever answered by the city, or Recology. The city conducted all their deliberations for this transfer in closed session without any public participation […] Things may have been on the up and up, but no one knows because none of those questions were answered."
Though the Sierra Club objected to parts of the transition, Recology has already begun taking over operations within Davis. Residents will not need to cancel, register or renew any current subscriptions. According to the company's press release, collection service days will remain the same and the company is currently working to transfer all subscriber data safely from DWRC's system to their own.
"All processes will remain the same as they were with DWR," said Scott Pardini, the general manager of Recology Davis. "The only changes the public will see is that Recology-branded trucks, carts and advertising will replace the DWR branded items over time. Davis is a very nice community with a lot of citizens engaged in waste and recycling efforts.  This fits well with our philosophy of Waste Zero. Our principles of waste diversion and recycling by putting our resources to their highest and best use fit well with the community here in Davis."
Written by: Ahash Francis — city@theaggie.org