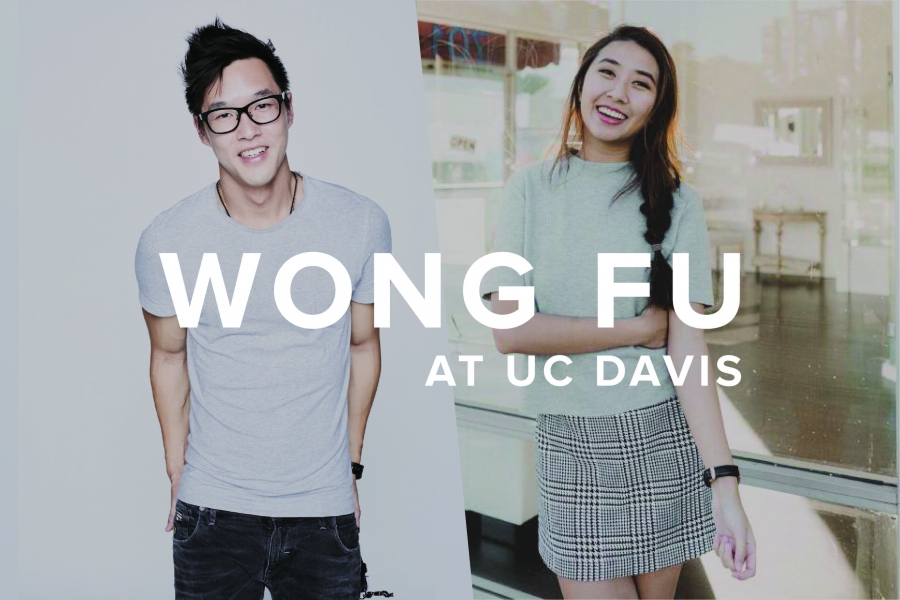 Asian-American media, film group breaking barriers in the industry
The Asian American Association will be hosting its annual film festival this year from May 7-10. The three-day event was created in an effort to acknowledge and celebrate Asian-Americans in the film and media industries. This year, the AAA has invited members of Wong Fu Productions to come and speak on a special panel about their journeys and successes as Asian-Americans trying to navigate their way through a non-Asian dominated industry.
Nearly 12 years ago, three undergraduates — Philip Wang, Ted Fu and Wesley Chan — began filming amateur videos from their college dorm room and ultimately decided to upload those videos to YouTube under the username Wong Fu Productions. The trio eventually gained enough momentum and support to launch their own media company based in Los Angeles. In 2018, Wong Fu Productions has over three million subscribers on Youtube along with an ever-growing fanbase, proving that Asian Americans can, in fact, be successful as artists and filmmakers.
"Wong Fu Productions has been a real leader in showing Asian American representation [in the film industry], and their work has inspired many," said Nathan Kong, a second-year neurobiology, physiology and behavior major and the events coordinator for the AAA. "Wong Fu has shown that just because you're Asian-American, that doesn't mean you can't be in the film industry."
One of Wong Fu Productions' primary goals is to bring more Asian American representation to the world of entertainment, a sector that heavily lacks diversity and inclusion. Kong believes that mainstream media fails to see Asian Americans as serious actors in the industry because society imposes stereotypes and false generalizations onto Asian Americans, seemingly undermining their artistic capabilities.
"Most of the times when people think of Asian Americans, they think of the ones who achieve great things in the academic field — they're expected to become either doctors or lawyers or engineers," Kong said. "A lot of times there's a stereotype that if there is an Asian in a movie, [they're] either doing Kung Fu or some other stereotypical thing."
Michael Ng, fourth-year international relations major and president of the Taiwanese American Organization, agrees with this sentiment, adding that these stereotypes prevent Asian Americans from acquiring eminent roles in various artistic fields.
"I think there's a stigma that Asians aren't so prominent in the entertainment industry — they are supposed to work on the more technical aspect of the job market," Ng said. "I think it's very patronizing. You can see that a majority of Oscar winners are white males and white females."
Ng appreciates Wong Fu Productions' attempts to integrate Asian American narratives into its media and film projects and give Asian cultures the exposure that they deserve.
"[Wong Fu Productions] brings a fair share of representation of Asian American values and cultures into more mainstream media," Ng said. "It's pretty refreshing and exciting to see the food you grew up eating [and] the values you were taught by your parents being represented on YouTube and having millions of views. It's also about giving people outside of the [Asian-American] community a more nuanced way of looking at things."
Progress for Asian American inclusion seems to be looming on the horizon as more Asian Americans are claiming their rightful presence in these media spaces. Liane Wang, a UC Davis alumna and current staff member of the Davis Christian Fellowship, maintains a positive outlook on the future of Asian American representation in all professions, saying that hope can be a real catalyst for profound change.
"I believe we are in a season of immense growth for the Asian American community, but of course I would like to see more representation in all types of media," Wang said. "With topics dealing with race, I believe in being thankful for the change we see happening while maintaining hope for more."
Kong stressed the importance of educating youth on the importance of diversity in order to give society the capacity to gradually move away from the negative attitudes surrounding Asian Americans in film, media and all other fields and truly acknowledge the work that they have done for those communities.
"To ensure more diverse representation, I'd really say it's just [about] breaking down the stereotypes and barriers and viewing people as people," Kong said. "For me, I feel like teaching is a really good way to do that. If [children] see that we all start out as equals with no biases, they'll realize that it's really just our experiences that differ us from each other."
Written by: Emily Nguyen — features@theaggie.org