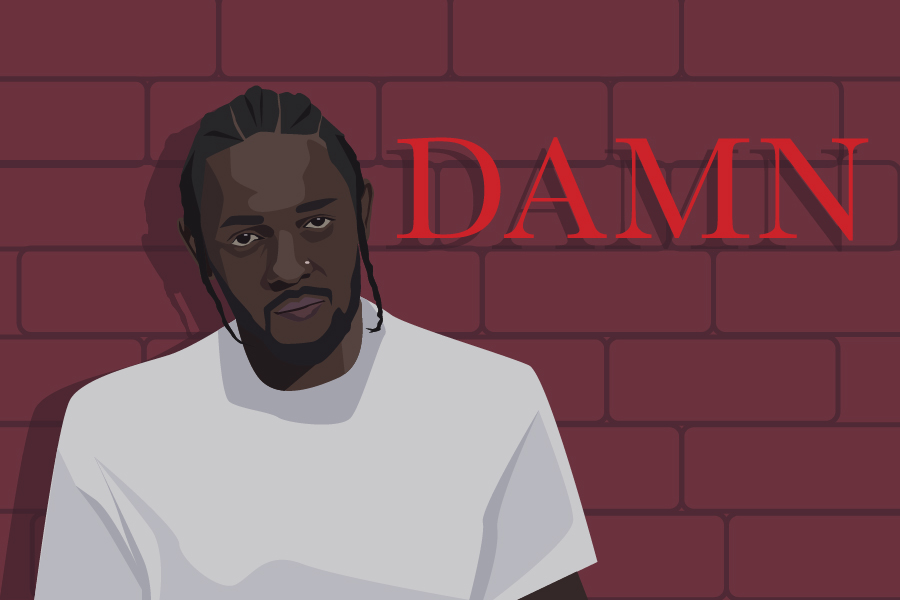 Rapper makes history with win for "DAMN."
On Monday, April 16, The Pulitzer Prize Board unanimously chose Kendrick Lamar's album "DAMN." as the Pulitzer Prize winner for music. Lamar, an internationally acclaimed rapper, beat out two contemporary music composers for the award. In doing so, the Los Angeles native made history as the first non-jazz or non-classical musician to take home the honor.
Released in April of 2017, "DAMN." is Lamar's fourth studio album. Featuring the likes of Rihanna and U2, the album was a huge success from the beginning. It garnered numerous awards and positive reviews, including the Grammy for best rap album.
Celebrated music blog "Pitchfork" magazine explains that "storytelling has been Lamar's greatest skill and most primary mission, to put into (lots of) words what it's like to grow up as he did — to articulate, in human terms, the intimate specifics of daily self-defense from your surroundings. Somehow, he's gotten better."
The Pulitzer Prize Board echoed these sentiments, describing the album as "a virtuosic song collection unified by its vernacular authenticity and rhythmic dynamism that offers affecting vignettes capturing the complexity of modern African-American life."
The willingness by the Pulitzer Prize board to bestow Lamar with the Pulitzer Prize for music marks a recent pattern of established awards seemingly changing their course on what is and is not an acceptable form of art. The first example of this came in 2016 when famed folk singer Bob Dylan was honored with the Nobel Prize for literature. Now in 2018, it's Lamar's turn to flip the script.
Written by: Rowan O'Connell-Gates — arts@theaggie.org