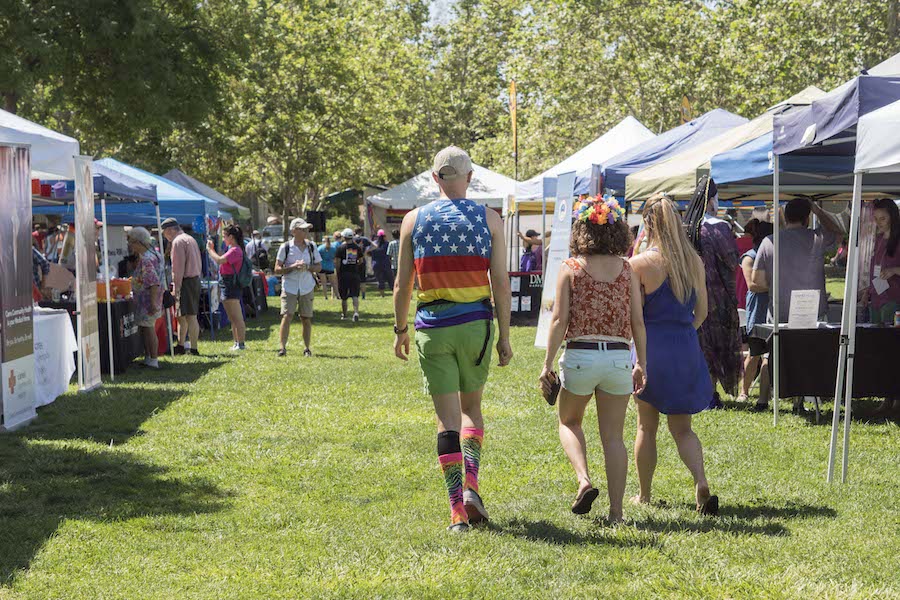 Run/walk, festival will celebrate individual uniqueness
The Davis Phoenix Coalition will be presenting the 5th annual Davis Pride festival on Sunday, May 20, with a full lineup of performances featuring American Idol finalist Effie Passero from Modesto, Calif. There will also be a 5K run/walk before the festival to raise funds for the Davis Phoenix Coalition, which supports LGBTQ youth.
This year's Davis Pride director, Sandré Nelson, wanted this year's event to be unlike those of other cities. Davis is a community with a wide variety of individuals of all ages and backgrounds, so creating an inclusive environment for everyone was a top priority.
"This year we're trying to build on what we did last year," Nelson said. "We're raising the level of entertainment, bringing in more local entertainment and for the headliner, the American Idol candidate."
Pride is a celebration of inclusion, and Nelson mentioned the importance of creating that kind of safe space.
"We wanted to be a community Pride celebration event where everyone feels welcome," Nelson said. "We also wanted individuals to celebrate their uniqueness. Be proud of who you are and express yourself. We want to celebrate that during our event."
Anthony Santistevan, a first-year psychology Ph.D. student, reminisced about his first Pride experience.
"I think my favorite aspect of Pride is the freedom it gives the queer community to be itself," Santistevan said. "I remember walking through the streets of San Francisco during my first Pride with a huge smile on my face. I was holding my boyfriend's hand with zero fear of being judged — it was the first time I could unashamedly be myself out in public. It was kind of a transformative experience because being gay was something I had built up in my mind as this terrible thing for so long. But there I was, with thousands of other queer folks, having the time of my life. It was beautiful."
Davis Pride seeks to provide similarly memorable experiences for all who attend. Students make up a major part of the Davis population, and outreach to the student body will help create a lasting impact.
Talia D'Amato, a second-year political science public service major, emphasized that Pride brings awareness along with the celebrations.
"I think Pride festivals are really important because they make visible a community that is systematically ignored and suppressed," D'Amato said. "Being able to thrive so brightly out in the open not only brings together the community but also inspires hope."
Information about the festival is available on the Davis Pride website as well as on its Facebook page.
Written by: Josh Madrid — arts@theaggie.org