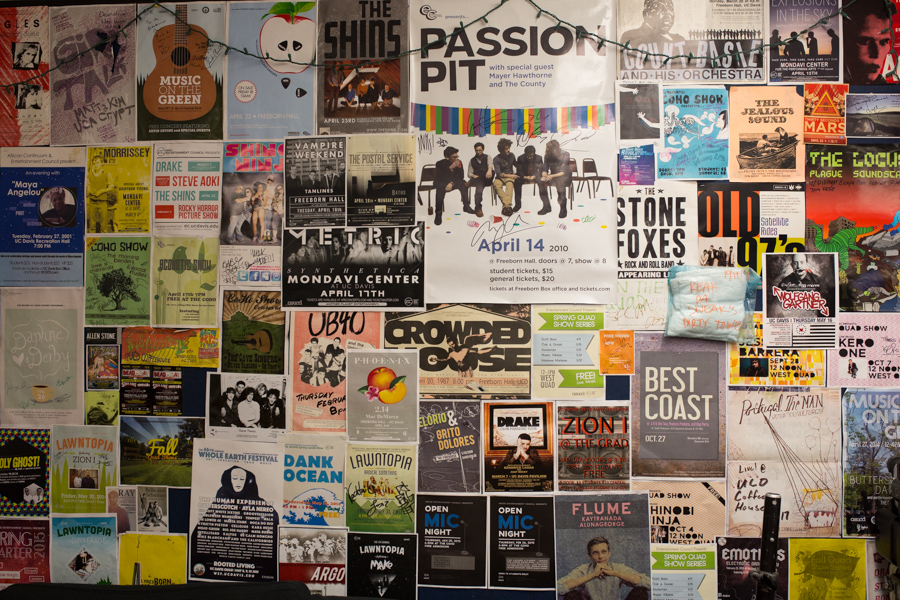 After Chance, alt-J, BØRNS and Khalid, it can only get bigger and better.
When ASUCD's Entertainment Council landed Chance the Rapper to perform on campus in Fall Quarter 2016, students didn't believe it could get any better. But then, it did. In 2018, EC managed to bring not one, but two massive shows to the ARC Pavilion, including indie-rock performers alt-J and BØRNS and R&B artist Khalid. The question then remains: how will Entertainment Council top this year's performances? Who will be the next musical sensation to grace the ARC Pavilion stage?
Conveniently enough, the answers to those questions are determined by the students of UC Davis themselves. This past fall, EC put out a survey to the student body inquiring as to what kind of artists students wish to see brought to campus. In turn, Khalid was at the top of that list.
"Genre-wise, I think that electronic music and hip-hop are really popular with students," said Liz O'Neill, a third-year psychology and managerial economics double major and EC director. "The show we did with alt-J and BØRNS didn't really sell out, and we only hit about half capacity. That kind of gives us an idea of what kind of population we're trying to serve here."
Although alt-J and BØRNS didn't fully sell out, the audience demographic wasn't just college students, with many adult members of the community also in attendance. Additionally, due to the nature of the presale, many UC Davis students at Khalid found themselves in the upper tiers of the ARC Pavilion rather than on the general admission floor level. EC also received some backlash for its annual Lawntopia event due to last-minute changes as a result of inclement weather.
"For Lawntopia, we also got a lot of backlash from people who weren't students because we made it exclusive to undergrads," O'Neill said. "But again, we do try to keep it undergraduate-exclusive because they're the ones who are paying to make these events possible."
In the future, EC will continue to survey students on their preferences for incoming performers via a link available on their website. According to O'Neill, the managing staff of EC has already begun reaching out to various promoters on what the coming year could bring. The unit also plans to put out another student body-wide survey in the coming months in order to get a sense of next year's plans.
"I'd love to see an artist like James Bay or Rex Orange County coming to Davis," said Alison Ritchie, a second-year human development major. "I think a lot of students at Davis are into music with more of a chill vibe, similar to that of Khalid."
As for the opinions of the EC staff itself, O'Neill claims that she would love to see Cardi B in the Pavilion, as it would be a huge score for UC Davis to have such a high-profile performer on campus.
"I think Childish Gambino would be an ideal performer in Davis," said Emmy Hughes, a third-year managerial economics major and EC promotions coordinator. "With our politically inclined campus and his forward thinking in creative endeavors, it would be such a massive show."
Only time will tell as students anxiously await what's to come from EC. For more information, visit the EC website.
Written by: Sydney Odman — arts@theaggie.org