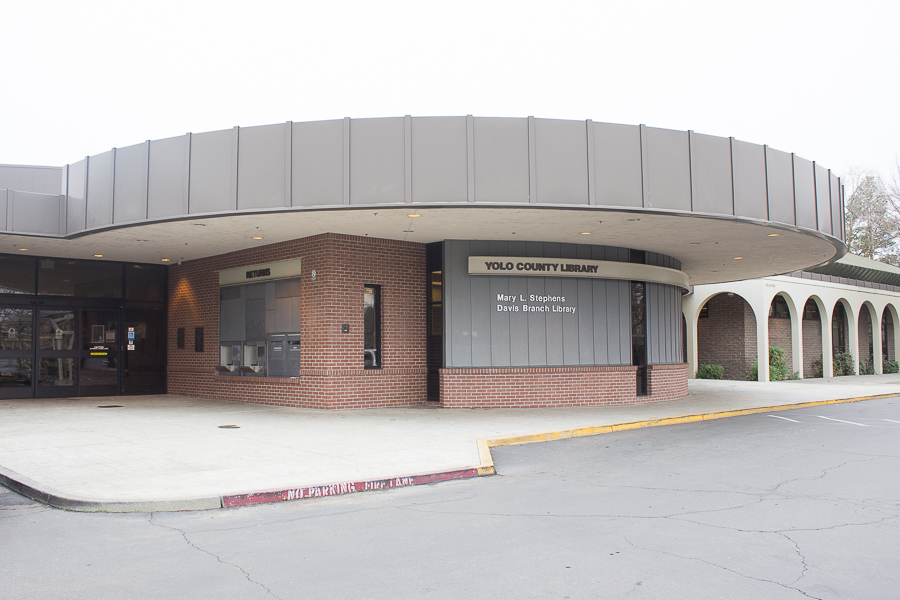 UC Davis graduate students host community ferment event
The Mary L. Stephens Branch Library hosted a free public fermenting workshop on Saturday, May 12. The event, titled Building Community Ferment, was facilitated by members of the Radical Mycology Working Group at UC Davis to educate the community on creating vegetable-fermented sauerkraut.
"This is our first experiment to see who would come out [and to hear] what kinds of stories people have about fermentation," said Stephanie Maroney, a UC Davis graduate student who organized the workshop. "We hope we could learn as much from other folks as they might be able to learn from us."
The workshop was sectioned off into multiple tables around the room for participants to have enough space to shred their vegetables. Adults and children were all encouraged to participate, with kid-friendly utensils to cut vegetables and assist in communal fermentation bowls.
The workshop also highlighted a special guest, visiting artist S.e. Nash, who was flown in from Kansas City to showcase their art projects at the event. Nash is an artist who incorporates food fermentation and demonstrations in their artwork.
"I'm usually working with other people [on food fermentation] sculptures and eat it at the end when it's done," Nash said. "[Stephanie and my] interests are in building community out of fermentation and meeting new people who have different fermentation experiences."
One adult participant who had never fermented vegetables before called the workshop "educational and inspirational." She appreciated the community engagement and the energy the children had in learning about fermentation.
An assortment of vegetables was provided by the UC Davis Student Farm for participants to use for their fermentations. A range of vegetables included spring onion, ginger, radish and carrot. Step-by-step instructions were projected onto the front of the room so participants could read and take pictures of the fermentation process for later use.
As a self-described experimentalist, Maroney added that it was important to host an event off campus to attract members of the Davis community outside of the university for a fun, mutually-educational workshop. Maroney and the other facilitators from the Radical Mycology Working Group at UC Davis floated around the room, assisting adults and children in making their fermentation jars.
"Everyone will leave with their own jar of a 'kraut they collaboratively made with their group members/microorganisms and a recipe on how to do it again," said the Facebook event page. The event was also described as "a free, all-ages, hands-on workshop."
Funding for the workshop came from HATCH: Feminist Arts and Science Shop, the Feminist Research Institute at UC Davis and the UC Davis Graduate Student Association.
Part of Nash's art was present at the Building Community Ferment workshop. A microbial mural made at a previous event was open for all participants to view and engage with. A small group of children huddled around the art and added to Nash's art piece using crayons.
"Learning together and seeing what people want to put in their fermentation jars [is the best way to learn about fermenting]," Nash said.
Overall, Maroney had one important tip for folks interested in learning more about fermenting their own vegetables.
"Do fermentation with the spirit of experimentation and creativity," Maroney said.
Information on HATCH's upcoming events can be found on its website.
Written by: Dante Valenzuela — city@theaggie.org