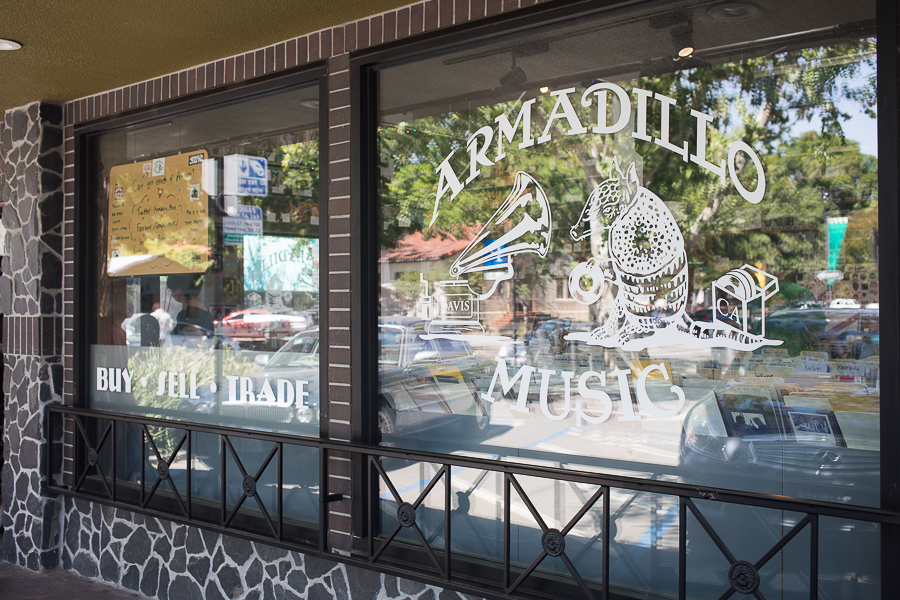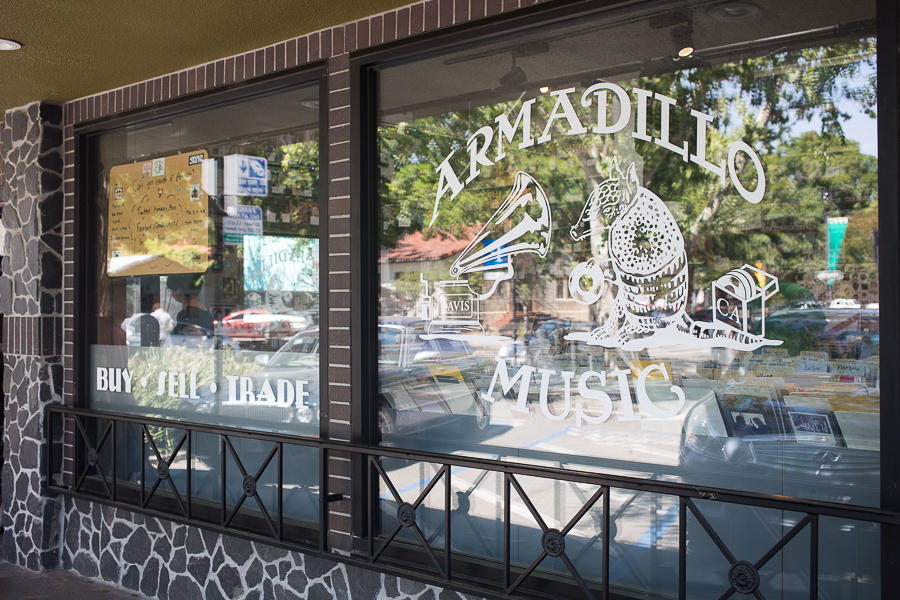 Davis Live Music Collective showcases local talent in annual festival
Returning for its eighth consecutive year, the Davis Music Festival embodies the spirit of the Davis music scene, with live performances day and night throughout the small but vibrant town. Familiar faces from all over flock to the streets of downtown to enjoy performances from 40 bands including returners such as Alec Lytle & Them Rounders, West Nile Ramblers and Element Brass Band.
"We say that we're a 'no headliner, South by Southwest' type of festival and we really mean that," said the executive director of the Davis Live Music Collective, Kyle Monhollen. "You are as likely to hear your favorite band at 3 p.m. in the afternoon as you are at 10 at night."
Monhollen first got his start with DMF after working for the Davis School Arts Foundation for many years. And while DMF is a music festival, it is first and foremost a fundraiser for the Davis School Arts Foundation, an organization dedicated to raising money for art education in local public schools.
"We're doing an arts-related music event and Davis public schools have been really good about providing positive art — and especially music — education to students in town," Monhollen said. "Anything we can do to help secure [that education], we're gonna do."
Put on by the Davis Live Music Collective, the weekend kicks off on Friday, June 17 for attendees to enjoy music, food and beer as four acts perform at the Sudwerk Brewing Co. Dock Store from 5 to 10 p.m. On Saturday, the festivities continue at various venues all over town, including Armadillo Music, Delta of Venus, Sophia's Thai Kitchen, Davis Odd Fellows Lodge and the courtyard at Pence Gallery. Lastly, on Sunday, the festival wraps up with performances from 12 to 7 p.m. at Three Mile Brewing Co. and Woodstock's Pizza.
But with the Davis Live Music Collective being a nonprofit organization, how is all of this even possible in the first place? Two words: local sponsors. Restaurants, brewing companies and shops all over town offer their support in the form of event sponsorship in order to bring this highly anticipated festival to fruition.
"Most of our sponsorships are overwhelmingly from family-owned, small businesses in town that get what we're doing," said Monhollen. "For me, one of the most positive things is that we have sponsors who return year after year, so clearly they feel like it's a worthwhile thing to be involved in."
As the premier local record store in Davis, Armadillo Music serves as one of the main sponsors of DMF since the festival's inception eight years ago. Armadillo helps the Live Music Collective with event promotion, ticket sales and even offers their stage as a venue for the weekend.
"For what we do everyday, putting music out into the world, it's great to see people coming into town to enjoy a festival atmosphere, and kind of bounce around from venue to venue," said the owner of Armadillo Music, Josh Chapman. "It's just a great atmosphere."
Among the performers of DMF include Davis native Alec Lytle. Born and raised in Yolo County, Lytle is returning for his second year at DMF with his acoustic group Alec Lytle & Them Rounders. While he typically spends his time performing all over the western states, Lytle is still based in California, now residing in the Santa Cruz mountains. However, he still holds Davis near and dear to his heart, especially for events like DMF.
"A lot of my music really comes from a place of real personal stories, and, of course. a lot of personal stories emanate from where you were born and raised," Lytle said. "So, there's a lot of Davis in my music, for sure."
Alec Lytle & Them Rounders will be performing at DMF in a style of what the performer claims to be a little different for them. With a trio of a drummer, an upright bass player and Lytle himself, singing and playing guitar, the Rounders will be bringing a non-traditional, fully acoustic sound to the festival.
"You'll hear music that's got a lot of storytelling in it, a lot of personal stories," Lytle said. "I'm always trying to relate it back to other people. My whole reason for doing music and performing music is because it's the best way that I have to communicate with people."
For more information leading up to DMF, visit davismusicfest.com. Tickets are just $15 per venue, with festival admission on sale online or at Armadillo Music for $35 in advance and $40 day of.
Written by: Sydney Odman — arts@theaggie.org