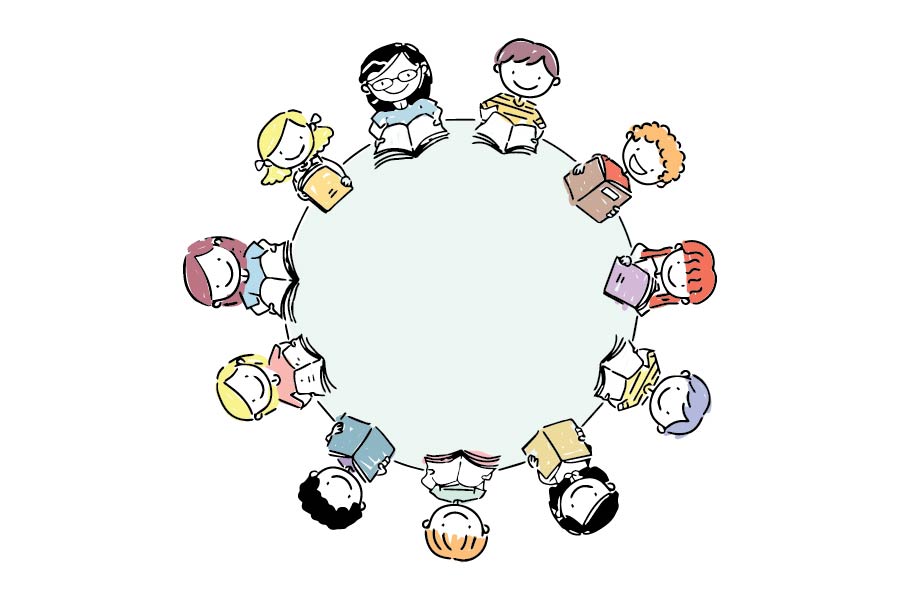 Annual summer reading commenced on May 20
The Yolo County Library's annual summer reading program this summer will be held from May 20 to August 18. This year's theme, "Reading takes you everywhere," will host a variety of programs and activities to motivate people of all ages to savor the simple pleasures that lie in reading.
"The summer reading program at Yolo County Library is designed with the whole community in mind," said Margaret Pelrine, a librarian at the Clarksburg Branch Library. "We have programs for babies, toddlers, school age kids, teens and adults all summer long. One of Yolo County Library's strategic goals is to promote reading as a beneficial activity, and SRP is a great opportunity to invite the community to come together over books."
Various prizes are awarded to those who finish the program. According to Katrina Laws-Eswald, a youth services librarian at the Yolo County Library, there are certificates and coupons available for favorite food venues.
"This year, instead of having the final prize as a book, we are giving each person a free book at signup," Laws-Eswald said via email. "It's a way to get them started and also excited about the program. Children 0-12 will get a Chipotle coupon, a Round Table coupon, and a discounted ticket to LEGOland when they finish the program."
Kids and teenagers have been actively participating in the past years.
"Parents love the Summer Reading Program," said Laura Benn, the early learning coordinator at the Yolo County Library. "Each year, we hear from parents and caregivers that they appreciate the incentive to keep the kids reading over the summer, as well as the creative activities we suggest and the free events we host."
Each year, the theme is decided upon by the California Library Association Advisory Council, whose members include children's, teens and adult services librarians throughout the state.
"This year, the theme is about reading as a vehicle to different places (the past, the future, a different state or country, outer space, underwater, a different dimension, or a make believe place)," Laws-Eswald said. "Not only that, we are also showing that reading can take you to different perspectives (a different race, culture, religion, orientation, disability, or even a different species). The library has been a strong advocate for diversity in our community's reading in order to develop empathy for the minority."
Benn encouraged community members to head over to the library this summer, pick up a book and start reading.
"Based on community feedback, we've made participation in this year's program flexible so that it fits everyone's unique needs and schedules," Benn said. "Whether you want to finish that challenging classic novel or develop a habit of reading every day, we've got the program — and the prizes — to help you reach your goal. Signups start May 20 and the program runs through August 18. We hope to see you at the library."
Written by: Rabiya Oberoi — city@theaggie.org