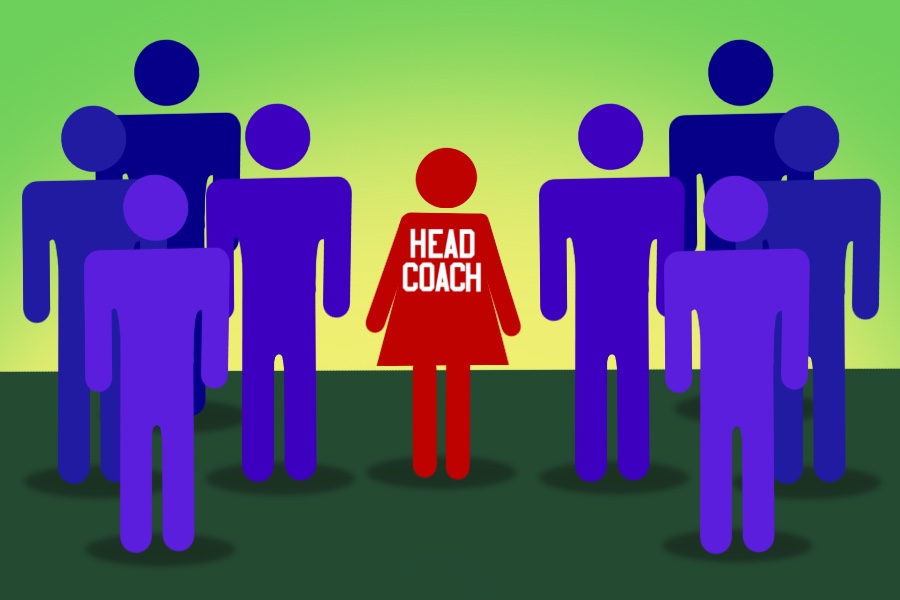 Hammon makes history in process despite outcome
After breaking the glass ceiling in 2014 by becoming the NBA's first female assistant coach, Becky Hammon has made NBA history yet again. Hammon, who first made her name playing 15 years in both the WNBA and overseas leagues before her coaching, became the first woman to be interviewed for a head coaching job in the NBA. Though the job eventually went to former Atlanta Hawks head coach Mike Budenholzer, the fact that Hammon was interviewed was an important step toward a league which can truly call itself inclusive.
Though male coaches such as NBA legend Bill Laimbeer have become commonplace in the WNBA, the NBA has been slow to adopt the same level of inclusivity. Aside from Hammon, the Sacramento Kings are the only other team to have hired female coaches, with former WNBA player and coach Jenny Boucek hired as a player development coach. Before Boucek, Basketball Hall of Farmer Nancy Lieberman worked on the Kings bench for one season in 2015. Prior to her short stop in the NBA, Lieberman served as head coach of NBA D-League's (now the G-League) Texas Legends and is slated to become the first female head coach in Ice Cube's Big3 basketball league, as she was hired by the team Power in March.
Although the act of interviewing a coach can often be an uneventful process in which many different people are considered, Hammon got far more attention than the average candidate because of its historic meaning. Some of this was positive, with current Spurs head coach Gregg Popovich voicing his support for Hammon's future as a head coach in the league. Spurs Center Pau Gasol, who has spent the last two seasons playing under Popovich and Hammon, also voiced his support for Hammon in a piece he wrote for The Players' Tribune. While many people across the league and sports world voiced support for Hammon's future as a coach, others were quick to voice dissent over the opinion.
While interviews rarely garner this amount of attention, people across the internet and in the media began to claim that Hammon would be "skipping in line" over men who they viewed as more qualified candidates, sparking a debate on whether Hammon's four years under an all-time great head coach and 15 years as a professional player were enough for her to warrant such an interview. Responding to the controversy, outspoken ESPN NBA analyst Amin Elhassan joined in the dissection, tweeting his own concerns over Hammon's interview: "It's not that hard. Name the last head coaching candidate with / – no prior NBA playing experience / – no prior meaningful head coaching experience / – less than 5 years assistant coaching experience, of which all has come from the second row."
The path to becoming an NBA head coach is a tough one which most players and assistants will never conquer. Although Hammon has put more time on an NBA bench than recently fired coaches such as Jason Kidd and Earl Watson had put in when they first took head-coaching jobs, many still ignore her past accomplishments and experience in ways which male candidates most often do not face. As of now, no men's team in any of America's top four sports has ever hired a female head coach, and while Hammon may eventually break that glass ceiling, the road to doing so will always be met with opposition.
Written by: Bradley Geiser — sports@theaggie.org