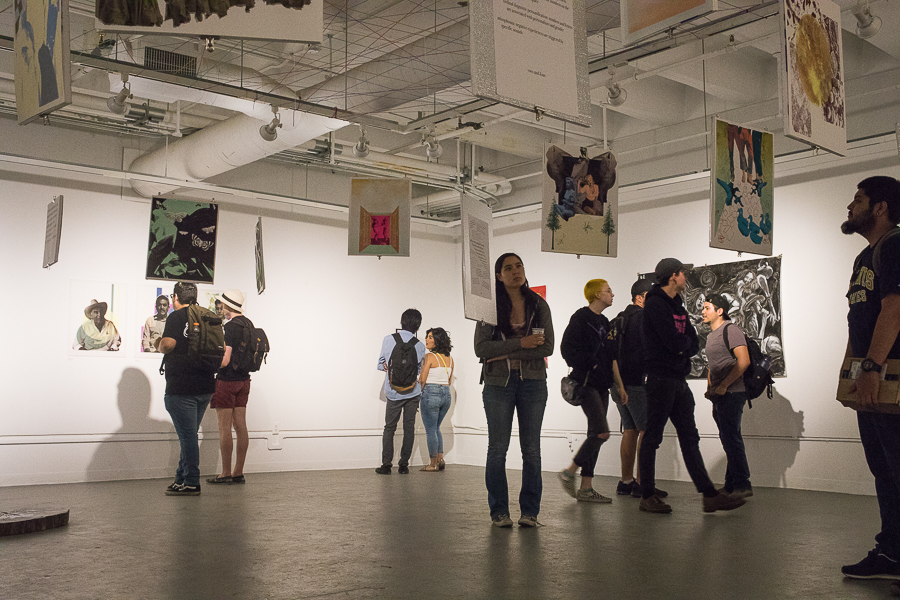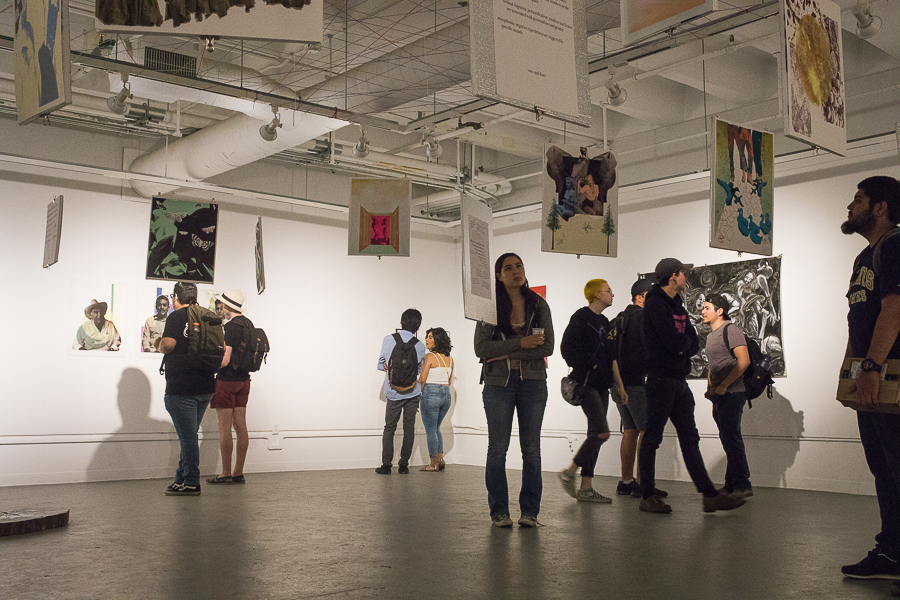 Basement Gallery exhibits art from economics, art studio double major
The UC Davis Basement Gallery recently showcased art from a handful of graduating seniors. In case you missed the exhibit, you can catch up here with the work of one of the artists, fourth-year economics and art studio double major William Zeng.
Focused on themes that elevate the importance of the everyday, Zeng's artwork represents a significant departure from the subject matter of many artists, both historically and contemporaneously.
Using loose and painterly brushstrokes, Zeng's pieces convey the frenetic energy of everyday life. The swirling motion reminiscent of completing a day of errands is consistently present throughout many of his works.
As students, many of us can relate to such demands since we typically have very busy schedules. However, these pieces do not view such situations negatively. Instead, they seek to elevate the importance of such mundane moments as the foundations of life.
"I think I want people to have a feeling of gratitude toward their everyday life," said Zeng. "The everyday, the quotidian is something valuable and worth being honored."
Yet another piece in the exhibit focuses on the social connectedness of individuals, featuring eclectic groups of figures. Pieces like this invite viewers to examine the relationships between the figures and groups of figures. Through this invitation, viewers are stimulated and encouraged to consider the way in which our own lives are constructed around the social connections we experience moment to moment.
"A life is built around your family, your community, and the people around you — even the people you wouldn't feel a direct connection to," said Zeng. "Just by physical proximity, you become part of a temporal community."
Artists like Zeng provide a source of invaluable expression to the everyday experience of students at UC Davis.
To keep up with upcoming Basement Gallery exhibits, check out the gallery's Facebook page.
Written by: Isaac Flores — arts@theaggie.org